ICE's Charlotte Clampdown
The inevitable backlash to McFadden's withdrawal from 287(g)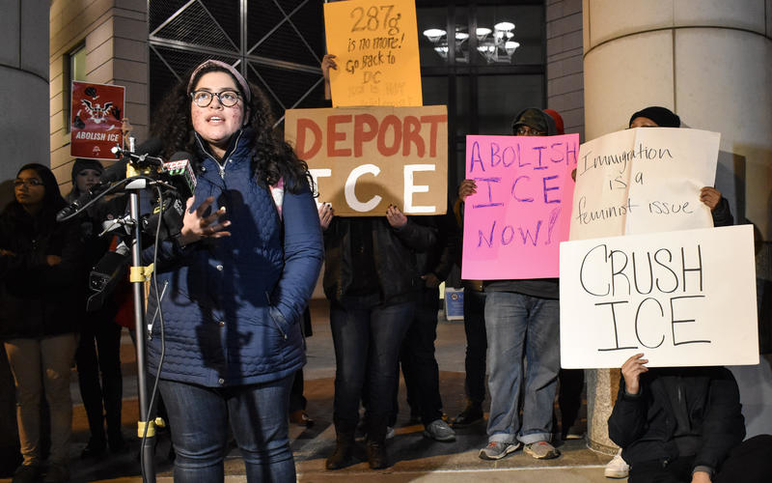 Mecklenburg County Sheriff Garry McFadden promised during his run for office last year that he'd stop the county's 12-year participation in the federal 287(g) program, under which sheriff's deputies can refer undocumented immigrants to federal authorities for possible deportation. McFadden said it would be the first thing he did. In December, when he took office, he kept his promise.
No one could have reasonably thought that ending 287(g) in Mecklenburg County would keep U.S. Immigration and Customs Enforcement from detaining undocumented immigrants—it merely meant that, if ICE did so, the Sheriff's Office wouldn't be party to it. After McFadden's May victory in the Democratic primary—no Republicans ran—ICE spokesman Bryan Cox spoke bluntly about what the decision would mean.
"The bottom line is, if we're not able to take these persons into custody in the jail, we have no other choice but to expand ICE resources to go out into the community and look for them and find them ourselves," Cox told WFAE. "And in doing that, it significantly increases the likelihood that we may come across other unlawfully present persons—who weren't even on our radar—and those persons could be taken into custody as well."
On Wednesday, the inevitable happened. "Plain clothes ICE agents showed up at the courtroom door this morning, dragged my client and a couple others out," Charlotte defense attorney Bob Trobich tweeted. "No badges, no paperwork. Had to ask them repeatedly before they would give their names. Welcome to the clampdown." Another attorney, Assistant Public Defender Rex Marvel, wrote on Twitter, "This kind of brutish Federal overreach undermines our system of justice. Defendants, witnesses and victims of crimes are now afraid to come to court. This is an affront to Justice."
I wouldn't disagree. Certainly the group of activists who collected at the courthouse Wednesday evening don't. "This is an outrage. This should not be happening," said Stefania Arteaga, a leader of the activist group Comunidad Colectiva. "It's extremely upsetting, the fact that we have leadership here in the district court who have done nothing."
But the question of whether ICE detentions, with or without the county's involvement in 287(g), is "an affront to Justice" seems increasingly beside the point. There should be, after nearly 40 years of Congressional can-kicking, policy changes that allow immigrants to become American citizens without years of delay and exorbitant expense; there isn't. Immigrants in Charlotte and elsewhere should be able to go to the courthouse or laundromat or grocery store without fear of detention; they can't. We shouldn't be living under a federal administration that not only tolerates but delights in the deterrent effect these raids have on immigration and on undocumented immigrants' ability to, in any meaningful sense, live; we are.
Assembling sign-wielding groups for public demonstrations and calling on local officials to exercise authority they don't have accomplishes little at this point. We know who we're dealing with. We know why they do what they do, and we know they take pleasure in it. They will not be dissuaded by public proclamations, like those Arteaga made Wednesday, about the need to "hold ICE accountable" and "let them know we're not OK with it." They know. The immigrants under threat in Charlotte can watch their backs, play it smart, and pray for the voters to eventually deliver them and us from this nightmare, provided it ever ends.