#InstabeerupCLT at Three Spirits, Wicked Weed tap takeover at Good Bottle and Sycamore debuting two new beers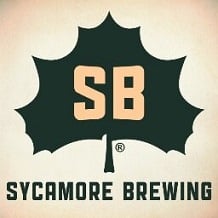 Here's a look at your local craft beer events over the holiday weekend:
–Another installment of the ever-popular #InstabeerupCLT is taking place today (Thursday), and this month everyone is checking out one of Charlotte's newest breweries, Three Spirits Brewery. If you've never been, the idea behind these events is to get out, network and/or meet new friends – all over a couple pints of great, local craft beer. There will be several prizes raffled off tonight, including a month of laundry service from 2U Laundry, free entry into the SkillPop public speaking class and a growler fill from Three Spirits. The festivities begin at 6 p.m.
–On Friday, Wicked Weed is taking over all 12 taps at Good Bottle Co. This will be a chance to try some of your favorites from the famed Asheville brewery, along with some exclusives that don't make it down to Charlotte that often (or at all). The taplist includes Dark Age (bourbon barrel-aged imperial stout), Garcon de Ferme (brettanomyces farmhouse ale fermented with peaches), Hop Burglar (IPA), Mompara Imperial (honey ale), Myrtille (barrel-aged sour fermented with blueberries), Napoleon Complex (session pale ale), Parking Lot Grissette (farmhouse ale brewed with Jester King), Pernicious (IPA), Poperinge (saison), Recurrant (sour ale blended with black currants and aged in cabernet barrels), S'mores Stout (imperial stout brewed with chocolate, graham crackers and marshmallows) and Vienna Lager.
During the event at Good Bottle, you'll also get a chance to talk with one of the co-founders and brewers at Wicked Weed, Walt Dickinson. The beers will go on tap Friday at 6 p.m.
–Sycamore's monthly breakfast Saturday morning has a special offering this time around, as the brewery is set to release two new beers, highlighted by Break of Dawn, an eclectic blended beer full of flavor. To create this beer, Sycamore first started with its new Ominous porter (the brewery's other new beer debuting Saturday), which was then aged five months in Chattanooga Whiskey barrels. Sycamore then added in organic Guatemalan cold brew that was aged in Muddy River Distillery rum barrels.
You'll be able to try both beers Saturday beginning at 9 a.m. Gyro Twins Truck will be on site with a special breakfast menu, and Sycamore will also be serving beermosas, regular mimosas and its full taplist as well.