Local beer spotlight this weekend on releases, anniversaries and grand openings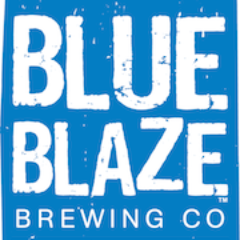 –Just in time for the warm summer days comes the yearly release of Birdsong's summer seasonal beer, Fake Plastic Trees. This refreshing hoppy wheat will be available at the taproom beginning Thursday at 3 p.m. (You can read my Radiohead tribute to this beer from last year here).
Fake Plastic Trees will once again be available in 4-packs of cans to go, as well as on draft. (Look for cans to hit local stores in a week or so). As part of the release, DJ That Guy Smitty will be spinning at the brewery while Libretto's Pizza Food Truck will be onsite as well.
–It's been a year since Blue Blaze broke through as Charlotte's first brewery over on the West End. The brewery, whose beers give nods to the Appalachian Trail, will celebrate its anniversary this Saturday with a full slate of activities throughout the day. The fun starts at noon, when Blue Blaze will roll out its newest beer, Carolina Thread Trail Pale Ale. The brewery also plans to release another beer at 5 p.m., but this one is a secret so far. All of Blue Blaze's flagship beers will be available, and the brewery is selling beer tickets in order to keep the lines moving.
Kick the Robot will kick off the live music in the afternoon, while DJ That Guy Smitty (a popular brewery DJ this weekend!) comes in to spin at night. Fresh Med Food Truck and Queen City Pretzel Factory will be at the brewery for all of your food needs.
Blue Blaze is encouraging those who want to enjoy the outdoors to bike up the greenway to the brewery, where it will have a bike valet at no charge. And as a special surprise, the first 500 people who come to the brewery Saturday will receive an exclusive anniversary gift.
–Although it has been open for a couple of weeks now, Saturday is the "official" grand opening party for Charlotte's newest bottle shop, Pop the Top. Located in South End at 1750 Camden Road (just down from Blaze Pizza), Pop the Top has 24 taps featuring mostly local beer along with a wide selection of local, regional and national craft beer bottles and cans.
And you'll want to get to the shop right when it opens Saturday at noon, as New Wrap Order is serving free lunch as long as the food lasts. Also, the first 50 customers will be given a free Pop the Top pint glass, while several brewery representatives will be on hand sampling their beer and also giving away "swag" items.
–Finally, out in Matthews, Carolina Beer Temple is saying "Mahalo" to everyone for four years of serving great craft beer. The shop's four-year anniversary party will have a Hawaiian theme, so bring your best Aloha shirt, grass skirt and/or ukulele. More importantly, all of Carolina Beer Temple's beers will be $4 throughout the day. Plans are also for the shop to have giveaways and prizes, along with snacks for all who come. The anniversary party runs Saturday from noon to 10 p.m.