Moffett to Open Restaurant in Former Penguin Space in Plaza Midwood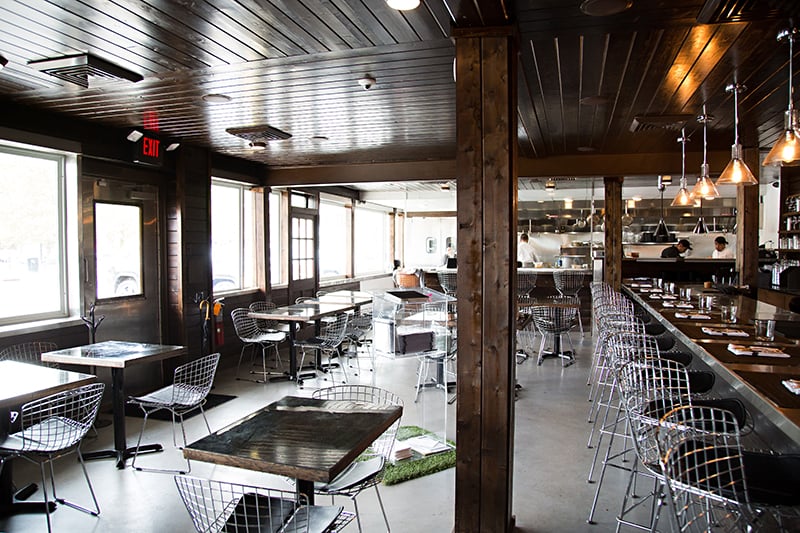 Bruce Moffett, owner of Barrington's, Good Food on Montford, and Stagioni, will open a fourth restaurant in Plaza Midwood. Moffett signed a lease Tuesday for the former Penguin space, where he will open a concept that combines Southern and New England cuisines. Moffett was raised in Rhode Island.
The restaurant will be called N.C. Red, another combination of Moffett's hometown and current home. N.C., of course, is obvious; Red is for the Rhode Island state bird, the Rhode Island Red chicken, and a nod to one of the dishes on the menu.
On the menu representing the South will be fried chicken, collards, and biscuits.
"The other half is going to be the shore food I grew up eating, which is lobster rolls, clams, oysters, mussels, fish, stuffed quahogs, clam bakes," Moffett says.
Drew Dodd, the BOB-award winning executive chef at Stagioni, will move to the N.C. Red kitchen. Eric Ferguson, the sous chef at Stagioni, will take over the kitchen there.
Drinks will focus on wines that pair well with both fried chicken and seafood—sparkling wines, roses, and white Burgundies—rounded out with a beer and cocktail list.
Moffett hopes to open in the next four to six months after some renovations to the space.
"We're going to try and bring it back to look a little more like a diner," Moffett says. The bar, which was expanded when the restaurant became Comida, will move back to the other side of the restaurant. The patio will be changed, too.
In an interview with us earlier this year, Moffett shared he often gets the itch to open a new restaurant four years after his most recent opening. He's right on schedule; Stagioni, his Myers Park Italian concept, opened four years ago. This will be his first Plaza Midwood venture. Barrington's, his first restaurant, is in South Park, and Good Food on Montford is in Montford Park. All of the Moffett Restaurant Group establishments are known for consistency from the kitchen and knowledgeable and engaged service, and we expect no different here.
"Everything's kind of a gamble, but I always felt like I'm a space-oriented person and I walked in there and the space felt right to me," Moffett says. "I felt at home in the space."