N.C. Beer Month kicks off with local releases, dinners and more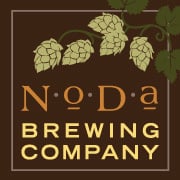 Friday marks the start of North Carolina Beer Month. And while there's a strong argument that this designation could be made for every month of the year, it's great to see the hundreds of events throughout the state. It shows just how far craft beer has come in North Carolina. Charlotte is no different, and has some special releases and other items planned for the month. Here's a quick look:
–NoDa Brewing Company is once again teaming up with Front Street Brewery in Wilmington to release Mother Shucker. This collaboration beer has become a spring seasonal for both breweries the last few years, and you can get it at NoDa's taproom beginning April 1. Mother Shucker is a stout featuring oysters from the N.C. coast, which are shucked before added to the brew process.
–On a more local front, NoDa has also collaborated with Legion Brewing and the two breweries are celebrating women in beer in the process. Legion head brewer Alexa Long and NoDa assistant brewer Rachael Caldwell worked together about a month ago as part of Big Boots Brew Day for the Girls Gose Wild beers – both Goses, one featuring cucumber and the other brewed with hibiscus. You can find both beers on tap at the two breweries beginning next week, with a portion of sales donated to the Pink Boots Society.
–order/fire is a local web series featuring local and regional chefs and others in the culinary industry. The latest episode dives into the local craft beer world and Free Range Brewing is hosting a viewing party this Sunday at 1 p.m. The two brothers behind Free Range, Jeff and Jason Alexander, are featured in the episode, as are the brewers and owners at Burial, Fonta Flora and Fullsteam. Beers from all four breweries will be on tap Sunday at Free Range, and there also is a Pig Pickin' that will take place beginning at 4 p.m. The pig will be cooked at the brewery and served with sides created by local chefs. A $10 cash donation is suggested for the food, with some proceeds benefiting Farm Hands Charlotte.
–SkillPop has taken Charlotte by storm in the short time since it's been created. If you've never heard of the business, SkillPop offers social interactive learning classes that take place in a small setting, usually 25 to 30 people. Blogging, marketing, hand lettering, marketing and design are just some of the classes that have been offered. This being Charlotte, it was an easy guess to figure a craft beer class was on its way, and that will take place April 5 at Legion Brewing.
The Craft Beer Appreciation class will cover all things craft beer, from the overall process to how a beer is brewed to identifying different ingredients in beer. Class participants will also get a tour of Legion and end with a tasting of Legion's beers. Cost for the class is $35 and you can sign up here.
–Fran's Filling Station is hosting a beer dinner featuring beers from Olde Mecklenburg on April 6 at 6:30 p.m. The dinner is four courses, with each paired with a different OMB beer. You can see the full menu here. Total cost is $45 per person (does not include gratuity), and you can make reservations by calling 704-372-2009.
Rock Bottom will also have a beer dinner at its brewpub on April 6 and 7 and 7 p.m. Head brewer Robb MacLeod has paired four of his beers with different courses. Cost is $40, and reservations (which are required) can be made by calling 704-334-2739.
–Sugar Creek Brewing is welcoming both N.C. Beer Month and the spring season with the release of its White Ale Braggot. This beer is brewed with aged orange blossom honey mead, and will be available at the taproom beginning April 9. As part of the release, Sugar Creek will also feature live music from The Accidentals Band from 3 p.m. to 6 p.m.
And those events cover just the first week of N.C. Beer Month. Many will be added as the month goes along; you can keep up with everything that's happening here.