Not-So-Grand Closings…in Charlotte Nightlife
Dixie's Tavern and 5th Element are examples of how once-popular nightspots quietly go out of business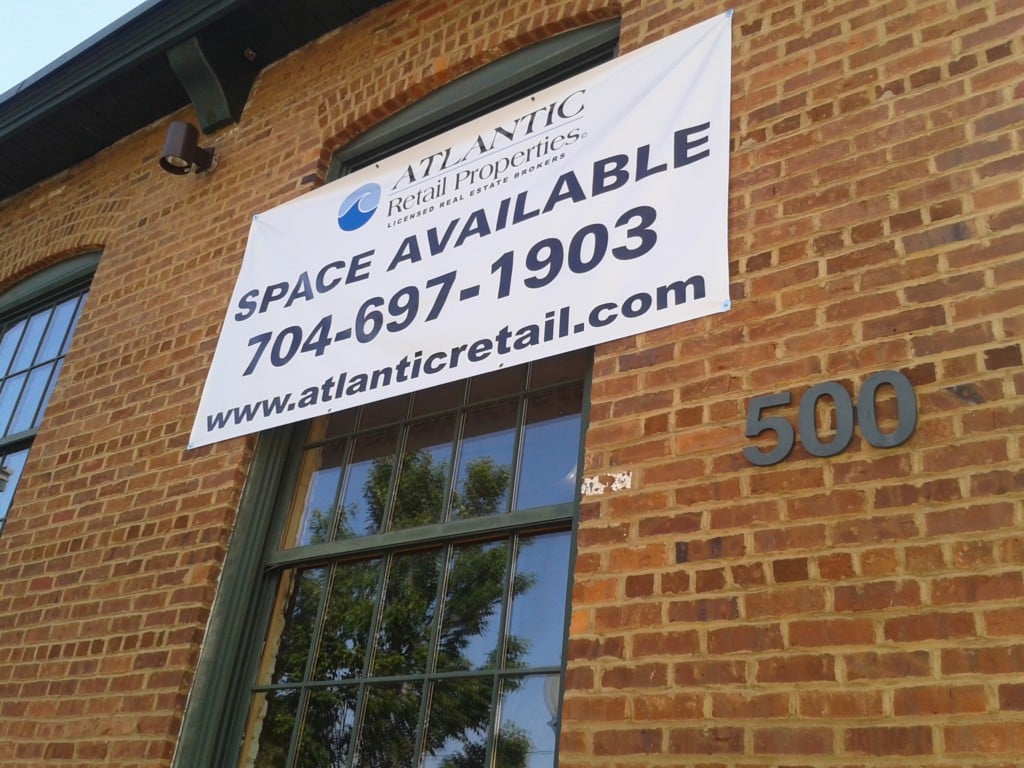 I've attended countless nightclub, bar, and lounge grand openings over the years. It's one of the reasons I like covering Charlotte nightlife, getting the opportunity to experience the hot, new thing in the city's scene, each opening seemingly grander than the one before it. But what about when nightlife venues close?
Jay-Z has a line in his song "Encore," from 2003's
The Black Album
, where he says: "Grand opening, grand closing." Back then, Jay-Z was trying to convince the world (and himself) that he was retiring from making albums. (Fast-forward 10 years, and he has several more albums in his catalog, and
another new one
being released next week.) But with
The Black Album
, Jay-Z did have a "grand closing," even if it was short-lived.
When it comes to nightlife venues that are closing, oftentimes they simply close without much warning or fanfare (a far cry from how they opened, but who wants to celebrate failure, right?). And you only realize the venue has permanently closed when either you go there and see some type of real estate sign on the building, or see the "CLOSED" label on its Yelp review. (Or you
learn about it from me
.)
This spring, I blogged about several new nightlife venues that opened in Charlotte (
Bubble
,
Oak Room
, and
Saddle Up
, to name a few). But in recent weeks, there have been a couple of notable closings, too.
The Land of Dixie
Patrons were shocked when
Dixie's Tavern
abruptly closed one month ago. Dixie's had been one of Uptown's most popular dive bars for 15 years. But as NBC Charlotte's (and fellow
Charlotte
magazine
blogger
) Jeremy Markovich
first reported
, the building's landlord, Levine Properties, wouldn't let Dixie's owners, Bar Management Group, renew their lease because Levine plans to use the property for its
planned
First Ward Park
.

Dixie's Tavern lasted 15 years, making it one of Uptown's longest-running bars.
I don't know what the timeline was like in regards to Levine Properties notifying Dixie's Tavern of its decision, but Dixie's didn't give its loyal following much of a heads up. Most of them seemed to have learned of the closing on social media a day or two before or after it closed (
Dixie's official website
still makes no mention of the closing). A couple of days after closing, Bar Management Group began moving a couple of Dixie's popular weekly events to its other venues, like
relocating Monday Funday to Bar Charlotte
.
The effect of Dixie's Tavern won't truly be felt until this fall. It was a go-to place to watch Pittsburgh Steelers games. It also was home to
Grave Diggers Ball
, Charlotte's largest, annual Halloween party and concert. And each spring, Dixie's was the starting point for
Rich and Bennett's Annual St. Patrick's Day Pub Crawl
, which this past March drew more than 16,500 people for the one-day fete. Events such as Grave Diggers Ball and the St. Patrick's Day crawl took advantage of the large parking lot next to Dixie's, which they would transform into a massive party zone.
Plead the Fifth
The closing of
5th Element
a few weeks ago was equally quiet, but not as surprising. First off, the nightclub opened in the space that had been occupied by
Cans Bar & Canteen
from 2006 to 2009 (I actually attended Cans' grand opening back in '06, which at the time was its third location in the country). Cans closed in November 2009, after the
EpiCentre
and
NC Music Factory
made it harder for stand-alone bars and nightclubs to compete.
So in
August 2010
,
5th Element Restaurant and Lounge
opened in the building at the corner of West Fifth and North Graham streets. The large two-level space (three levels if you count the rooftop patio) never fully materialized as a "restaurant and lounge." It became a popular hip-hop nightclub for awhile, bringing in big-name celebrities such as Chris Brown, Lil Wayne, Drake, Nelly, Floyd Mayweather, countless reality TV stars, and more to host parties. The club drew large crowds with those acts, and for the most part had a consistent turnout on Friday and Saturday nights. But if you know anything about running a nightclub, in order to survive it must have more than two profitable nights a week. A club as large as 5th Element, located in Uptown, surely has high overhead (i.e. an expensive lease).

5th Element, sans the marquee that once hung above its door.
My advice to anyone who's interested in opening a bar or club at 500 W. Fifth Street: Don't. Don't do it unless the first floor and basement level are divided into two completely separate venues with their own entrances and distinct appeal. A club or bar simply won't survive long-term in that location if it has to occupy all of that square footage. There are too many nightlife options in Charlotte in 2013 for one club to attract enough people to fill that space.
Out of This World
And lastly, future bar and nightclub owners need to remember the age-old adage that applies to opening almost any type of business: location, location, location. They must be keeping that in mind, as one of the reasons why the space that used to occupy Luna Lounge hasn't taken on a new tenant a year after the once-popular lounge closed. It was a beautiful little space in its heyday, but being on the far edges of Uptown is no longer going to work for nightlife venues now that Charlotteans have become accustomed to stroll districts, meaning they want to be able to walk a short distance from one venue to the next.

Luna Lounge. Who will occupy this space next?
Coming Soon
A handful of bars and nightclubs are scheduled to open this summer in Charlotte. Look for me to blog about them soon, here on Dusk Till Dawn.