PHOTOS: Scenes from the 2018 March for Our Lives in Uptown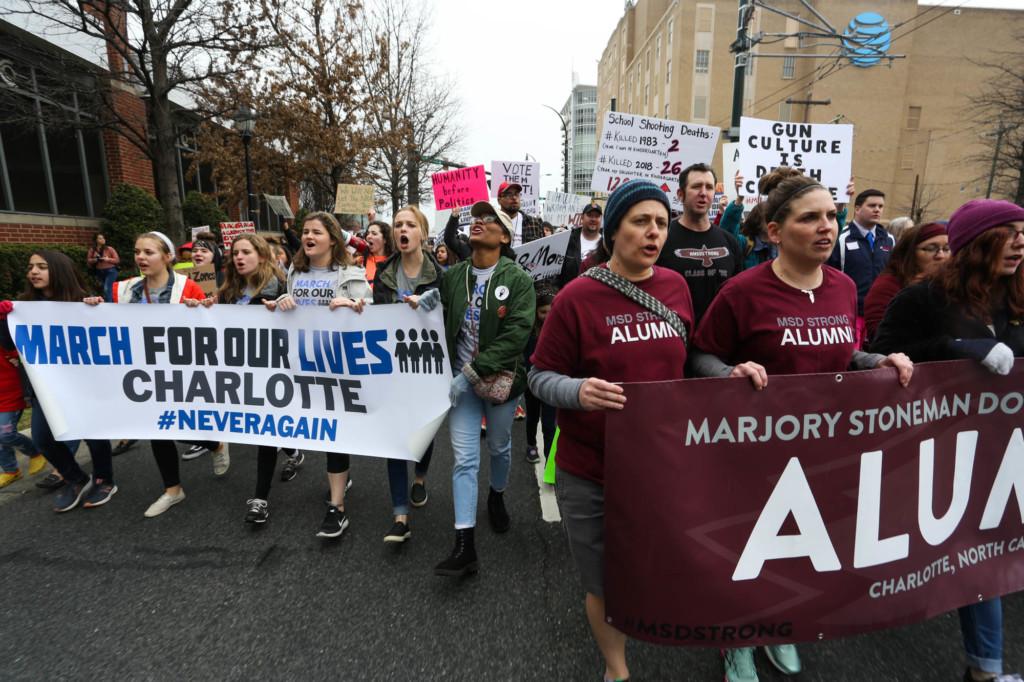 HUNDREDS MARCHED IN UPTOWN on Saturday, as part of the national, student-led "March For Our Lives" effort. The event is a call to action "to stop the epidemic of mass school shootings," organizers say. Cities across the U.S. saw similar demonstrations on Saturday, with the primary event in Washington, D.C., garnering thousands. Charlotte's event had speakers that included survivors of the Sandy Hook Elementary School shooting in 2012, Marjory Stoneman Douglas High School alumni, and Charlotteans whose families have been affected by these events.
The official stated mission of the movement is to "to demand that a comprehensive and effective bill be immediately brought before Congress to address these gun issues." Below, photographer Logan Cyrus captures the scene in uptown.