Q&A: New Mint Museum President/CEO Todd Herman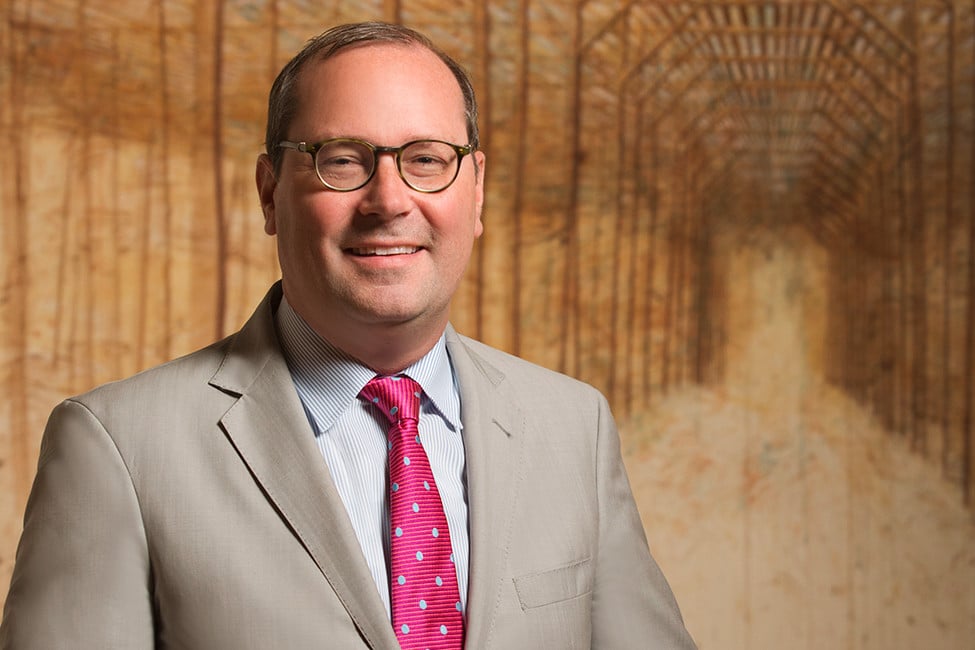 THE MINT MUSEUM recently announced it had found a new president and CEO in Dr. Todd Herman, most recently director and CEO of the Arkansas Arts Center in Little Rock. (Read more about his background here.) After a summer closure, the museum has a grand re-opening celebration planned for Sept. 14-15, where it will debut its new interactive staircase installation and the Young Affiliates of the Mint juried show Mainframe—plus, more festivities. In a recent Q&A, Herman spoke to us about the Mint's future and his immediate plans after taking the helm of the museum.
Charlotte magazine: There seems to have been a concentrated effort by Mint Museum curators and affiliate organizations to get more representation in its art collections. Is that a charge you hope to continue?
Todd Herman: Absolutely. During my tenure at Arkansas Arts Center—and before me—we have been pursuing and collecting works by women and artists of color. It is extremely important. And I already have ideas for the collection in Charlotte.
CM: You have a background as a curator. Is it hard to shake off the curator in you when you're more of an administrative role or leading a museum?
TH: (Laughs.) Yes. It is extremely hard to shake the curator off, much to curators' chagrin. Really, it does add one more voice to the dialogue at a museum. Someone who was a curator may be able to bring another perspective to the conversation. And it helps in being able to speak to the collections at the Mint. You can lead tours and have a certain flexibility that allows you to represent the museum and energize the community's interest.
CM: How do you plan on capitalizing on the Mint's relationship with the Gantt Center and the Bechtler, as the Levine Center for the Arts?
TH: I want to build off of what's been done. One of the first things I want to do is sit down with the leaders of the other arts organizations and say, "How can we work together so that the impact of what we do is greater than the sum of its parts? How do we pull our smaller pots of money together to do something bigger?" I want people to know that the Mint is open to those collaborations.
CM: There have been many conversations across the arts lately about not only diversifying collections, but staff at museums. Do you see this as a charge for your tenure?
TH: I think it's important for any cultural organization to diversify from the top to the bottom. I think the best way to do that—and to build for the future—is to start early. We need to ask, "Who is coming into the pipeline?" Whether they're in grade school or at the college level, we ask, "How can we get them into this museum?"