Resident Culture to Celebrate First Year With 'Canniversary,' Music Fest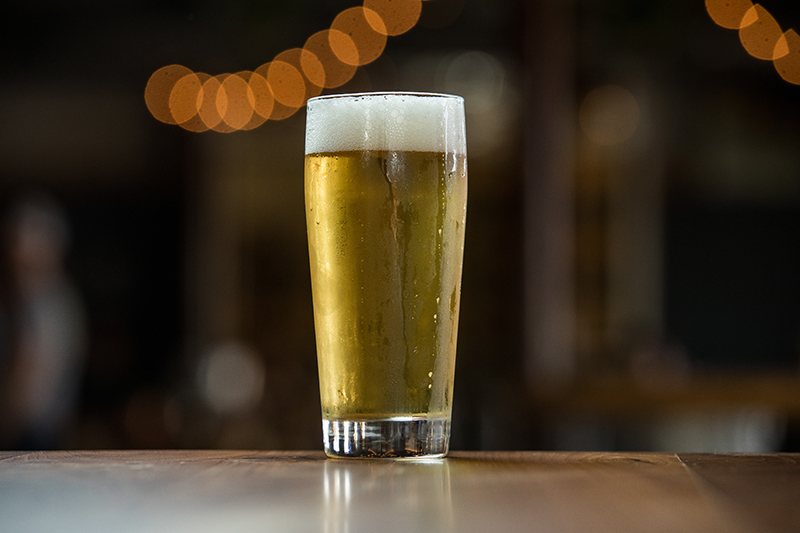 TO RING IN one outstanding year, Resident Culture is pulling out all the stops and then some for its anniversary party. Or, I should say, its "Canniversary" party.
There's a full weekend of events over Labor Day weekend at the brewery, but let's start with the major highlight. On Saturday, September 1, Resident Culture's barrel room will host an intimate can festival with 20 breweries from across the country. There will be two sessions (noon to 3 p.m. and 4 p.m. to 7 p.m.), with unlimited tastings from the breweries. And here's the kicker: at the end of each session, you'll get a mixed case (24 beers) from all the breweries to take home.
Tickets for the Canniversary are now on sale. Click here to access the ticket link. Tickets are priced at $199 until Aug. 17, and then will go up to $225 (if any are available).
****************UPDATE***********************
Resident Culture received a lot of feedback and as a result, has made some changes to this event. The Canniversary festival will now be one session from 1 p.m. to 4 p.m., and the brewery is selling 50 general admission tickets beginning Tuesday, August 21 at noon. These GA tickets will be $85 each and include just the unlimited sampling from all of the attending breweries. Those who previously purchased tickets are now being considered VIPs, and will get into the event one hour earlier (noon) along with the previously announced items: a take-home assorted case of 24 beers from participating breweries, 16-ounce vacuum-insulated event-branded can cooler, customized cooler bag, limited edition tasting glass and event enamel pin, along with a two-day pass to the music festival taking place in the taproom and parking lot. A limited amount of what are now known as VIP tickets are still available for $225 each.
The brewery is also allowing anyone who purchased what are now known as VIP tickets to exchange them for GA tickets, but you must contact Resident Culture with your decision no later than Monday, August 27 at 5 p.m. Click here to purchase tickets and for more information on the updated event.
A full list of breweries attending is as follows (with outside N.C. states listed in parentheses):
–Aslin Beer Company (Va.)
–Bond Brothers Beer Company
–Burial Beer Company
–Casita Cerveceria
–Cellarmaker Brewing Company (Calif.)
–Central State Brewing Company (Ind.)
–Charles Towne Fermentory (S.C.)
–Civil Society Brewing (Fla.)
–Creature Comforts Brewing Company (Ga.)
–Dancing Gnome Beer (Pa.)
–Fonta Flora Brewery
–Heist Brewery
–Hi-Wire Brewing
–High Branch Brewing
–Hoof Hearted Brewing (Ohio)
–Kent Falls Brewing Company (Conn.)
–Magnify Brewing (N.J.)
–Outer Range Brewing Company (Colo.)
–Perennial Artisan Ales (Mo.)
–Southern Grist Brewing (Tenn.)
–Triple C Brewing Company
–Triple Crossing Brewing Company (Va.)
–Trophy Brewing Company
–Wilmington Brewing Company
Attendees will also receive a commemorative tasting glass, cooler bag and koozie, along with passes to the two-day music festival, which bring us to the next part of the event. Regarding the cans, attendees will be given a mixed case of as many individual breweries and styles as possible, with the main focus on the out-of-state breweries. Also, no Resident Culture cans will be included in the case.
For those not attending the canniversary event (or want to continue partying, perhaps), Resident Culture's larger anniversary party will be that Saturday and Sunday beginning at noon each day with a full lineup of beer and music in the beer garden, parking lot and taproom.
On Saturday, there will be special guest taps being featured along with the following bands: Giant Squid Squad & Friends (2 p.m. to 4:30 p.m.), April B & The Cool featuring members of Yo Mama's Big Fat Booty Band (5:30 p.m. to 7 p.m.), Empire Strikes Brass (7 p.m. to 9 p.m.) and DJ Aswell (9 p.m. to 11 p.m.).
Sunday will see exclusive can and bottle releases from Resident Culture, along with special anniversary beers being tapped throughout the day. Bands performing Sunday include Get Right Band (3 p.m. to 5 p.m.), Ancient Cities (5:30 p.m. to 7:30 p.m.) and The New Familiars (8 p.m. to 10 p.m.).
Cover for the anniversary party and music festival will be $10 each day.