Review: Lute Just Released the Definitive Charlotte Album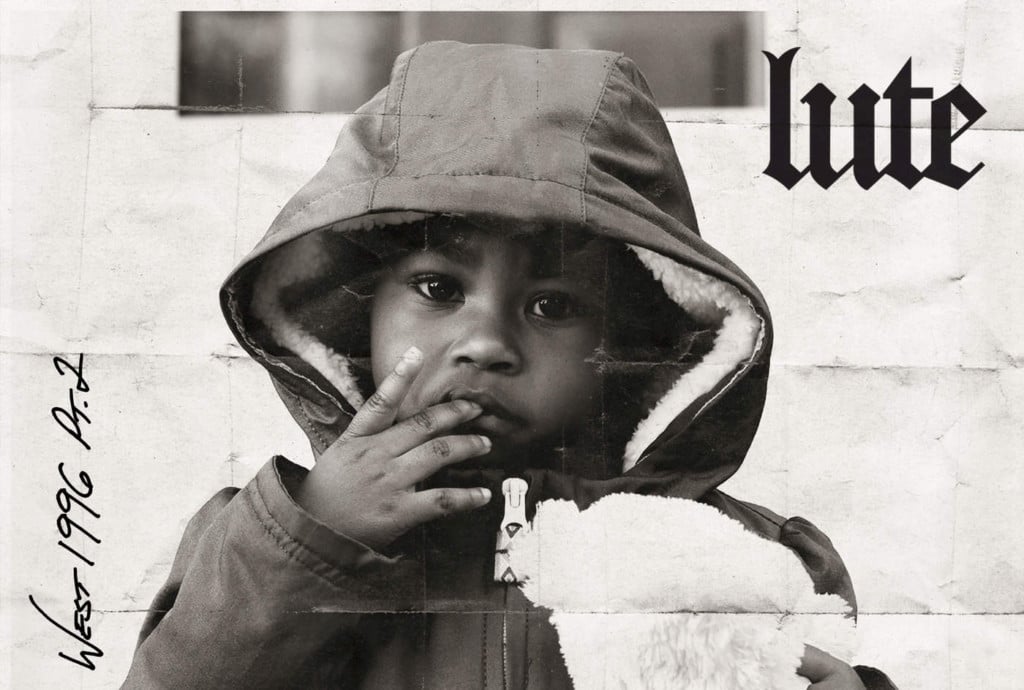 ONE OF HIP-HOP'S MOST ENDURING qualities is its ability to define a city. Records by NAS, KRS-One, and more recently, Kendrick Lamar helped to define each artist's respective hometown. Charlotte native Lute, the 28-year-old former member of the Forever FC collective, signed to J. Cole's Dreamville Records in late 2015. The buzz around a then-unreleased, already recorded full-length swelled over the past few years. And now, West1996 pt. 2 has arrived, and it could be Charlotte's definitive record.
In opener "Morning Shift" (which has a harrowing accompanying music video below), Lute acknowledges the wait around this release, as the self-proclaimed "West Charlotte legend, ain't drop a tape in five years." The tune is a showcase of Lute's magic: the vintage, polished flow and a knack for narrative bouncing on an airy backing track. Fans recognize "Still Slummin'" as a track that's been out there for a few years, but it's nonetheless appropriate for West1996 pt. 2. Its J. Dilla-produced beat is an impeccable complement for Lute's storytelling.
What makes this record a seminal Charlotte album isn't just the artist's technical skill or the sheer quality of its 11 tracks: It's a complete, autobiographical statement from a voice often overlooked. In the gospel-tinged "Ford's Prayer," Lute expounds on past hardships: "Every single day we Queen City slummin', is that too much to add? I'm just tryin' to be stress-free, Lord take these shackles off my feet." That vulnerability carries throughout the record, a chronicle of the hardships Lute faced trying to forge this career in this place, during this time, from the city in which he was born.
It's a complicated self-portrait. Lute is riddled with self-doubt in moments, sure of his destiny in others. He's trying to be good father, make it to work on time, and just arriving into greatness. He's wistful and reflective of the past while determinedly focused on the future. All of it stems from the West Side streets where Lute spent his formative years.
And while time will tell in just how influential the record will be for further generations, you won't find a more honest picture of the Charlotte of today anywhere else.