Salud Cerveceria celebrating one-year anniversary with new beer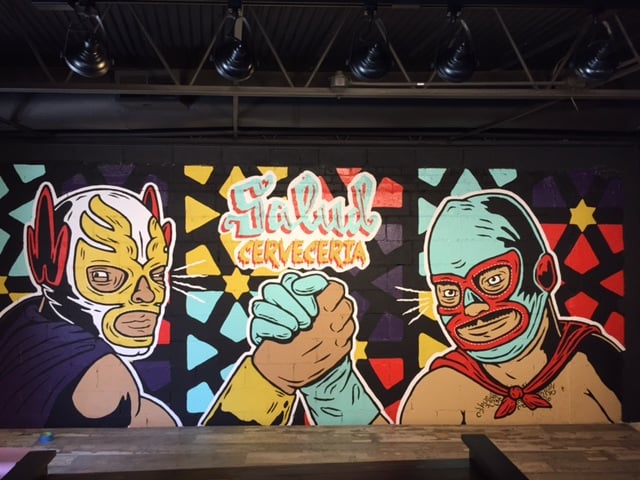 It hasn't taken long for Salud Cerverceria to make a name for itself in Charlotte's craft beer scene. With head brewer Dustin Di Lorenzo arriving from Newgrass earlier in the year, the brewery located above Salud Beer Shop in NoDa has since expanded its taplist and provided a unique spin on beers from IPAs to saisons.
This Saturday will mark the one-year anniversary for Salud Cerveceria, and the event celebration includes a host of activities and a few new beers as well. It all begins at noon, as the brewery will debut its first beer aged in foeders, a saison brewed with Michigan cherries. Nineties Ice Cream is scheduled to be at Salud Cerveceria then as well, serving up treats to beat the heat.
At 3 p.m., look for a special variant of the brewery's La Morena Imperial Stout to be tapped, this one aged in bourbon barrels and brewed with maple syrup. The final new beer from Salud Cerveceria will be a can release done in collaboration with Trophy Brewing in Raleigh. ¡El Jugo Suelto! is a session IPA brewed with guava and lemon peel. This will be the second can release for Salud Cerveceria, as the brewery previously collaborated with Resident Culture on Tropical Ponche, a fruited Berliner Weisse.
Farmhouse BBQ will also be on site serving brisket and pork buns beginning at 6, while DJ Dang Funky provides a live set featuring vintage funk and soul. The anniversary event concludes with a champagne toast at midnight.