Salud Cerveceria hosting hurricane relief fundraiser Saturday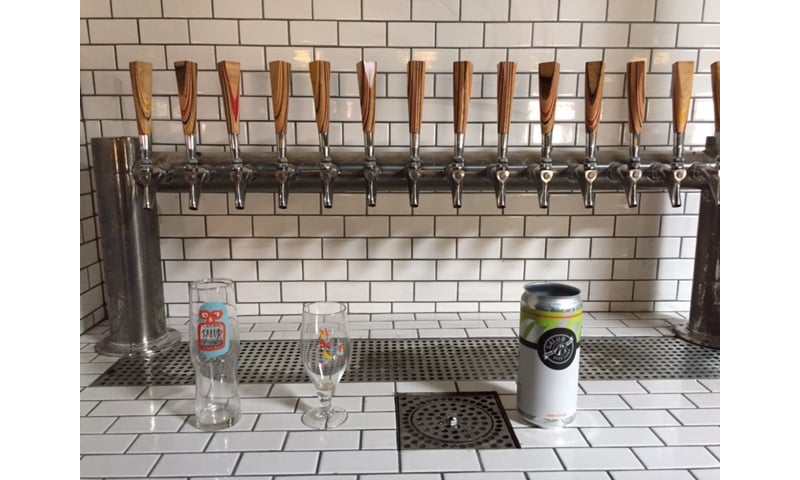 In the face of an unprecedented disaster in Hurricane Harvey, the response across the country of banding together to help has been a bright spot. It's no different in Charlotte, and two area breweries are hosting a fundraiser Saturday to raise money by way of some great (and rare) craft beer.
Hangover for Harvey is co-hosted by Salud Cerveceria and Shelby's Newgrass Brewing Company. The event runs from 7 p.m. to midnight at Salud Cerveceria and will begin with a silent auction of numerous "whales" (rare craft bottles). The auction takes place from 7 p.m. to 10 p.m., and so far the list of bottles is more than impressive, including Cantillon bottles (Lou Pepe, Fou Fone); Westbrook barrel-aged Mexican Cake (2016); and Cigar City Double Barrel Hunahpu.
On the local front, the list includes Triple C's Eyes of the World (2015) and the much sought-after Cataclysm III from Heist Brewery, as well as several selections from Morganton's Fonta Flora Brewery and Olde Hickory Brewery. (Please note you must be present at 10 p.m. to claim your bottle – and pay – if you are an auction winner.)
The event will also feature raffles of merchandise and bottles from several breweries, while expect Salud Cerveceria's taplist to include a number of specialty kegs. DJ Dang Funky will provide the live music on the brewery's stage.
Proceeds from Hangover for Harvey will go to the Greater Houston Community Foundation (which is managing a Hurricane Harvey Relief Fund to support relief efforts for victims in Houston and the surrounding area) and Austin Pets Alive, which has been sheltering and rescuing animals affected by the hurricane.
Keep up with the event's page on Facebook throughout the week, as additional bottles will be posted for the auction, along with updates to the taplist and raffle items.
And yes, Saturday is also Charlotte Oktoberfest 2017 (more on the festival later this week). So think of Hangover for Harvey as an afterparty … just remember to pace yourself.
Other ways you can locally support relief efforts include eating at these Charlotte restaurants this week and for the fitter crowd, there is a hurricane relief fundraiser 11 a.m. Saturday at Sugar Creek Brewing.