Salud's sour festival on hiatus for 2018, with smaller events taking place instead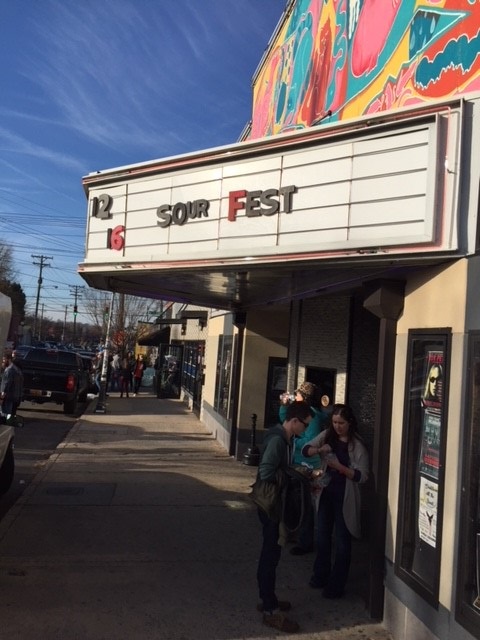 One of Charlotte's most popular beer festivals, Release the Funk, won't be taking place this year.
But sour beer lovers shouldn't fret, as the people behind the event have some new things planned during the hiatus.
Release the Funk is Salud Beer Shop's ode to sour beers and wild ales. The festival quickly grew in popularity at Neighborhood Theatre in each of its five years, bringing in breweries and beers that North Carolina has never gotten before. But this year, with Salud's kitchen close to opening and everything going on at Salud Cerveceria upstairs, the decision was made to shelve the event for a year.
"We're a small outfit," Salud owner Jason Glunt says. "So right now with everything going on, we're just swamped and don't have the time to put the necessary effort into preparing the festival properly.
"It's a very tough decision; we love doing it and having everyone be a part of Release the Funk. But for the better of the festival, we've decided to take a year off."
What Salud will be doing instead is scale RTF down to a more intimate setting, with two or three planned ticketed events over the next year at Salud Cerveceria.
"It still will be all sours and we're going to try to do either themes or regions," Glunt says. "So it might be all Northeast breweries – something like that. We'll be pouring out of bottles to make it easier and we'll have food as part of the themed event too."
Glunt adds he's targeting November (which is around the time of the original Release the Funk festival) for the first event, with likely 10 to 15 breweries attending and 80 to 100 tickets available for purchase. These smaller gatherings would last around three hours (think noon to 3 p.m.), at which time the brewery would then be open for regular business.
Glunt emphasized that Release the Funk will be back in 2019 and this is just a one-year hiatus. In the meantime, Salud Cerveceria will host an evening with the illustrious Hill Farmstead brewery Oct. 11 from 6 p.m. to 11 p.m. Widely revered in craft beer circles, the Vermont brewery is bringing six of their beers (including two of their most popular beers, Anna and Arthur, both saisons).
And as mentioned above, Salud's kitchen is almost ready, with final inspections expected soon. Glunt anticipates a couple of weeks before the official opening date.