See Chef Chris Coleman Compete on Chopped on Nov. 26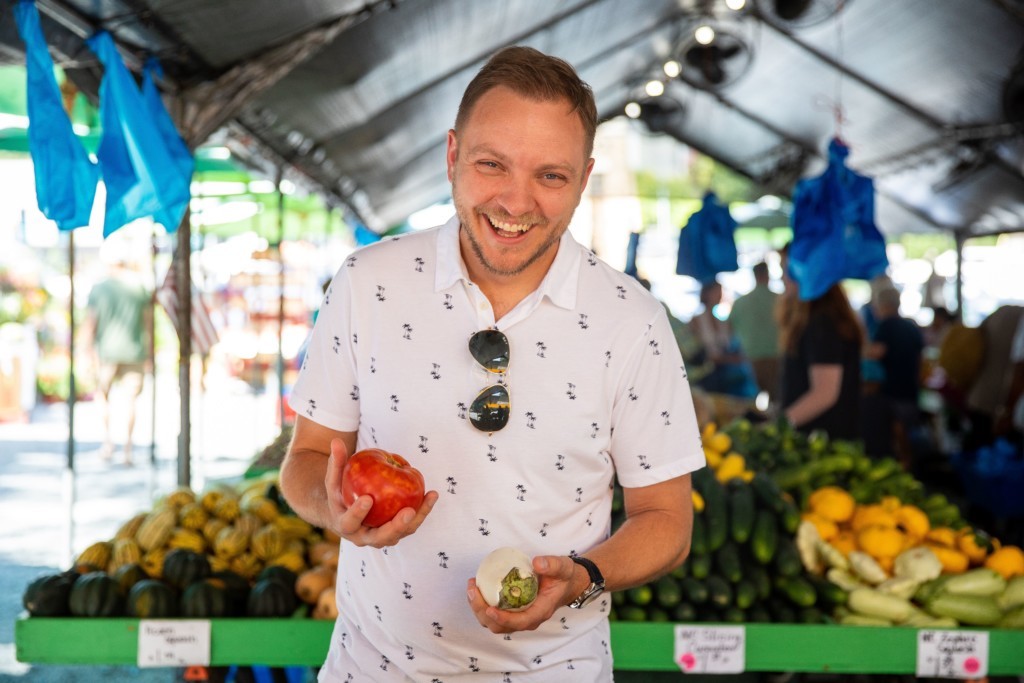 This year has been a big one for Charlotte native and chef Chris Coleman. He left Charlotte Marriott City Center where he had served as director of culinary experience over Stoke and Coco and the Director for three years. He then joined The Goodyear House as chef and partner, which will open in December. And now he's taking his skills to the Food Network, where he'll compete on an upcoming episode of Chopped on November 26 at 9 p.m.
"Competing on Chopped was a complete blast," Coleman says. "I thoroughly enjoyed my time on the set, in the kitchen, and meeting and making new friends in my fellow competitors."
Coleman is one of four competitors for this season's "Meat Fight" episode. To see how he performs, tune in from home or stop by Coleman's viewing party at Salud Cerveceria from 8 to 10:30 p.m. on Nov. 26.