Shop Talk with Kathleen Murphy
Local designer Kathleen Murphy chats about her new jewelry collection for Belk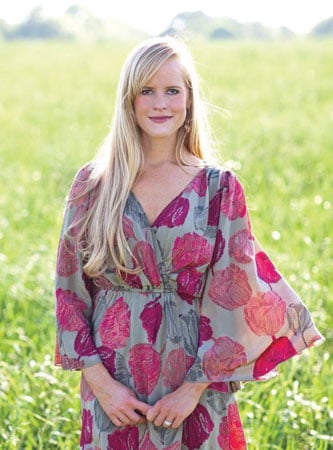 In August, Kathleen Murphy, founder and designer of Murphy Jewelry, was named one of fifteen winners in Belk's Southern Designer Showcase—competing against more than 180 fashion-and-accessory designers across the U.S. for a spot in Belk stores and online. The only Charlotte-based winner, Murphy tells us about her line.
How do your designs appeal to the Belk customer? In a lot of my pieces, I like to use classic structure and design, but I add bright colors and mix materials, like crystals combined with acrylic. My pieces are easy, but they can take an outfit to the next level.
What will we see from your spring 2013 collection? You'll see earrings and necklaces that are fun but also sophisticated. I made sure to be conscious of patterns and mixed materials, like classic pearls with bright coral. You'll also see Charlotte locale names like "Dilworth" and "Laurel" in the collection.
How has the line evolved since you first launched it? At first, my designs were very much influenced by nature, incorporating materials like gold-plated leaves. But it has evolved as I've started using new materials—lightweight but still filigree for a strong aesthetic, with heavy accents. The result is jewelry that's very comfortable to wear but still makes a statement.
Where can readers purchase the goods? Scout and Molly's and Ruby's Gift in Charlotte and online at murphyjewelry.com.