Take a Look Inside Dave & Buster's New Pineville Location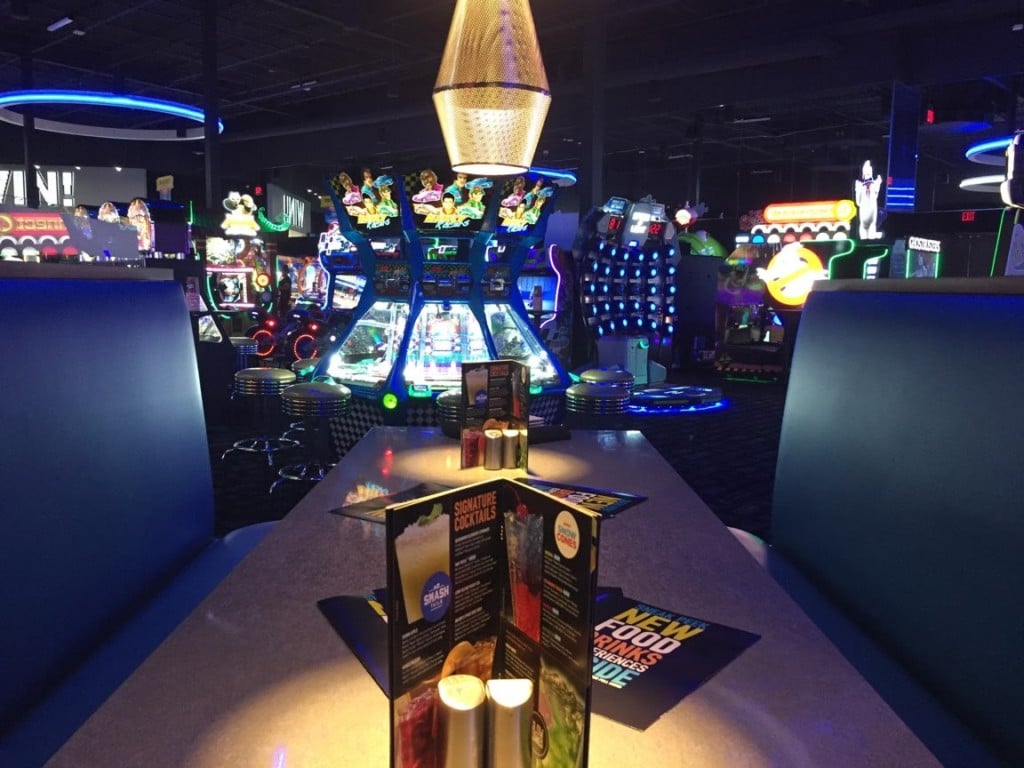 IN A FEW DAYS, when Dave & Buster's formally opens in Pineville, it'll be full of children and adults alike dashing between the "World's Largest" PAC-MAN, Skeeball, and 143 other arcade games. You'll hear the clink of beer bottles when the Panthers reach the end zone in the front bar area and the mechanical hum of tickets been fed out of machines in the sprawling arcade area in the back. It's hard to escape the noise in a Dave & Buster's, but in a way, that's the best part.
The new Dave & Busters in Pineville opens on Monday, Oct. 16, at Carolina Place Mall with all the traditional D&B fixings—a bar with daily drink specials and massive HDTVs, rows of arcade games, a selection of prizes from stuffed animals to Xboxes, a dining area, and a private event space.
Their menu will include American dishes like loaded cheese fries, a buffalo wing burger, and ancho caesar lettuce wraps.
It'll be open seven days a week 11 a.m. to midnight from Sunday to Thursday and until 2 a.m. on Friday and Saturday.