The 2018 Spring Craft Beer Festival Roundup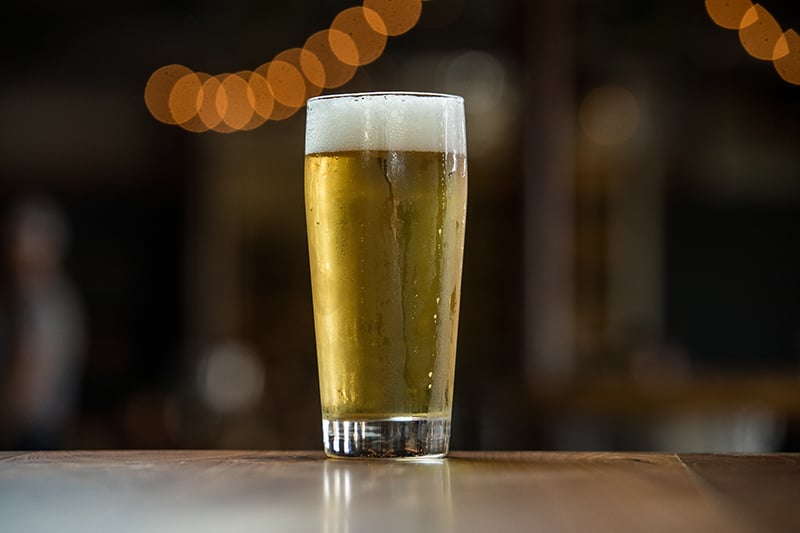 Spring is (finally) in the air. And with the warmer weather comes festival season. As craft beer in Charlotte continues to drive culture, with each year it seems two or three new festivals pop up, along with recurring ones and other events.
Here's a look at upcoming craft beer festivals and related events over the next two months (including Birdsong's Earth Day festival Saturday that I wrote about earlier this week). Did I miss one? Drop me a line at mattmckenzie8@gmail.com.
Tuck Fest
Date/Time: April 19-22, 8 a.m. to 11 p.m.
Where: U.S. National Whitewater Center
Cost: Free, aside from the Whitewater Center's parking fee, and beer and food require purchasing
Details: Four days of music, craft beer and a slew of outdoor activities make this an annual must each year. The USNWC does a great job curating the lineup for this festival, which this year features Deer Tick, Shakey Graves, The Infamous Stringdusters, The Wood Brothers and more. There are also numerous activities you can take part in or watch, such as trail races, kayaking, mountain biking and deep water solos. And of course, there will be plentiful local craft beer options for you to enjoy, whether it's at River's Edge restaurant, Pump House Biergarten or The Market.
Find out more: www.tuckfest.usnwc.org
Jamaican Me Hoppy
Date/Time: April 21, noon to 6 p.m.
Where: 225 North Caldwell Street
Cost: $40 GA/$55 VIP
Details: A new entrant to Queen City beer festivals, this uptown Charlotte event is being presented by Charlotte Brewery Tours, celebrating all things Jamaican. There will be Caribbean food trucks, along with live reggae music from Elegant, Jah Shield, King Kurtis, Sun-Dried Vibes, The Movement and Tomorrow's Bad Seeds. Of course, you'll also have a chance for unlimited samples from many local and regional breweries, as well as cider, spirit and wine options as well. Some proceeds from Jamaican Me Hoppy will go to Catawba Riverkeeper Foundation.
Find out more and get tickets: Jamaican Me Hoppy EventBrite page
Louisiana Spring Fest
Date/Time: April 21 and 22, 11 a.m. to 10 p.m.
Where: Olde Mecklenburg Brewery
Cost: Free to attend, beer and food require purchasing
Details: Get your best second line ready for OMB's annual Louisiana Spring Fest. This is the eighth year Olde Meck has put on this festival, which features New Orleans-inspired music along with authentic Louisiana dishes from guest chef and Bayou State native Brett Harris.
The menu features boiled Louisiana crawfish with red potatoes and corn ($15), boiled shrimp with red potatoes and corn ($15) and jambalaya ($12). For those feeling less festive, OMB will also offer its regular menu with items such as hot dogs, pretzels with beer cheese and wings. Several brass and Zydeco bands are scheduled to appear throughout each day and evening.
Find out more: Event Facebook page
Smoke Off BBQ Competition
Date/Time: April 21, 1 p.m. to 5 p.m.
Where: Unknown Brewing
Cost: $10
Details: This isn't a beer festival per se, but rather an outstanding barbecue festival that features craft beer. A total of 25 amateur teams will be smoking and roasting hogs for your unlimited sampling, and at the end a winner will be crowned. Unknown will have its full taplist available, and there will be live music as well. Some proceeds from the competition will go to Purple Heart Homes.
Find out more and get tickets: Unfortunately, tickets just sold out for this event but the Unknown staff noted they may allow additional people depending on the overall crowd and time, so it's best to stay tuned to the event's Facebook page.
Whales for Wishes Bottle Share and Rare Beer Raffle
Date/Time: April 22, noon to 4 p.m.
Where: Resident Culture Brewing
Cost: $20
Details: Bring a favorite bottle or two to share and also take part in bringing home some heavy hitters at this annual event, of which 100 percent of the proceeds go to Make-A-Wish Central and Western North Carolina (if you don't know, a "whale" is craft beerspeak for a rare, hard-to-get beer). With each ticket purchased, you get five raffle tickets. Tickets can be entered into individual buckets to win that craft beer basket, or you can put multiple tickets in a bucket to increase your odds. This event always showcases some top beers donated from national and local breweries; if you've missed out on some of these, here's your chance.
Find out more and get tickets: www.thebeerexchange.io/whales-for-wishes-2018/
April Sours Bring May Flowers
Date/Time: April 28, 11 a.m. to midnight
Where: Park Road Duckworth's
Cost: Free to attend, beer and food require purchasing
Details: The newly renovated Duckworth's is once again set to host some of the finest sour beers and wild ales from breweries across the U.S. This year's list includes such sour standouts as Allagash, Cascade, Jester King and New Belgium, among others, along with locals in Legion and Wooden Robot. Don't forget the antacids.
Find out more: Event Facebook page
Moo and Brew Fest
Date/Time: April 28, 2 p.m. to 6 p.m.
Where: N.C. Music Factory grounds
Cost: $45 (this is for General Admission; VIP tickets are sold out)
Details: This annual festival brings together burgers and beer, always a great match. The big news for 2018 is the announcement that M&B has cut ticket sales back by almost 2,000 and added more breweries, which has been long needed after the past couple years of excruciatingly long food lines and beer running out way too early.
More than 75 breweries (local, regional and national) are scheduled to be in attendance this year, along with 15 local restaurants creating unique burgers (fun fact: Charlotte favorite Bang Bang Burgers has won the popular vote since this festival began four years ago). Headlining the 2018 Moo & Brew Fest is the incredible Shovels & Rope out of Charleston, with support from Captain Harvey & The Acid Trout, Charley Crockett and more.
Find out more and get tickets: www.mooandbrewfest.com
North Carolina Brewers and Music Festival
Date/Time: May 11 and 12, 11 a.m. to 11 p.m.
Where: Rural Hill
Cost: Varies depending on what you want to do
Details: Each year, Huntersville's Rural Hill farm transforms into an incredible two-day event that showcases great bands and craft beer. Arguably the most underrated festival among them all, the NCBMF begins with the Friday Night Jam, headlined this year by the Larry Keel Experience and Acoustic Syndicate. Unlike past years, this is a ticketed event where you can now either attend and then go home or camp out overnight (trust me, choose the latter).
The beer tasting runs from 12:45 to 4 p.m., with unlimited samples from more than 45 breweries (including almost everyone from the Queen City along with many others from the Tar Heel State). There is a full slate of music between two stages Saturday, headlined in the evening on the main stage by Chatham County Line and Leftover Salmon.
Find out more and get tickets: North Carolina Brewers and Music EventBrite page
South End Hops Fest
Date/Time: May 19, 2 p.m. to 6 p.m.
Where: 308 W. Carson Blvd.
Cost: $40 Early Admission/$35 GA
Details: This festival seems to fly under the radar a bit among the craft beer community, but it's one to check out if you haven't yet. This is the fifth year for the South End Hops Fest, and organizers have created a weeklong experience surrounding the festival, including a special curated beer by Triple C, beer-flavored ice cream by Golden Cow Creamery and an official afterparty on Sunday.
As for the Hops Fest itself, a total of 35 breweries from across North Carolina will be pouring unlimited samples, while there will also be live music and food available. And for the four-legged friend lovers, this festival is pet-friendly.
Find out more and get tickets: www.southendhopsfest.org