The Rise of the Ticket Scammers in Charlotte
Hamilton brings a spike in bogus sales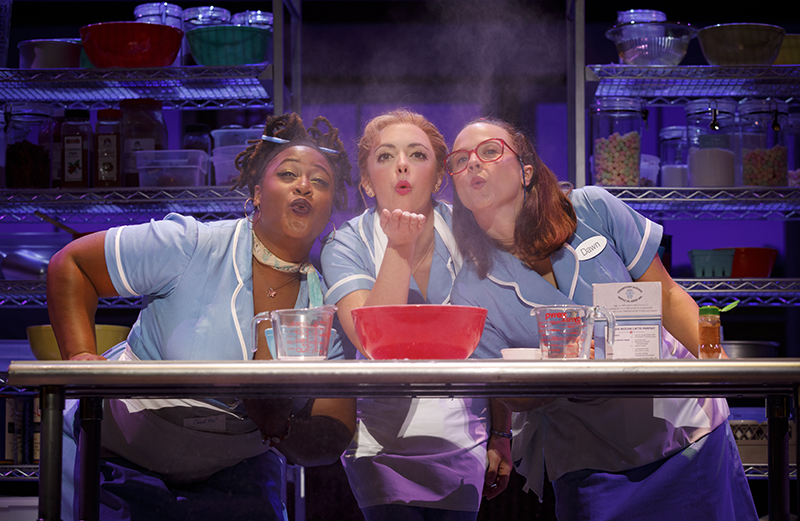 YOU HEAR YOUR FAVORITE BROADWAY SHOW'S coming to town, and you can't get to Google fast enough to snatch up tickets. Before you buy from one of those third-party vendors at the top of the results, a warning: The tickets may not get you past the venue's front door come showtime.
Ticket scams have been an issue for sporting events for years, but now the crime is occurring more frequently for arts events. Cultural groups such as Blumenthal Performing Arts have seen a massive spike in fraudulent tickets recently. This season's theatrical blockbusters, Waitress (March 13-18, Belk Theater) and Beautiful: The Carole King Musical (April 17-22, Ovens Auditorium) already have the third-party treatment. If you purchased a ticket from an off-brand site for more than $10 above face value, the ticket may be voided by Blumenthal if the arts group has seen it first.
Blumenthal is cracking down on greedy sellers, removing tickets as reported. But there's one show in 2018 that's taken things beyond the normal racket: Hamilton. For that smash hit, any ticket you've purchased from a third-party site with a seat number is 100 percent fake.
Sure enough, when you Google "Hamilton tickets in Charlotte," you garner a host of sites that promise tickets in the three- to four-figure price range for this fall's shows (32 performances, October 10-November 4, Belk Theater). Sites such as charlotte-theater.com and ticketnetwork.com appear as legit as any other. Here's the thing: Tickets aren't on sale yet and might not be sold until the second half of summer. The physical tickets haven't even been printed, so nobody has one. Furthermore, theater-goers who purchased season passes to secure Hamilton tickets don't know what seat, row, or even day they'll be assigned.
Typically, these sites use computer programs called "bots" to purchase large quantities of tickets as they go on sale, then resell them at much higher prices. The practice has touched off a battle, with theater groups across the country waiting until just a month before an event happens to release tickets. That makes it difficult for brokers because there simply isn't enough time to buy tickets and sell them.
Blumenthal president Tom Gabbard insists the fight isn't about profit margins for arts groups. "It's all about making sure real people can afford our shows," he says. "If you're a teacher and can't find a seat somewhere in one of our theaters for a show, we have a problem."
Our advice: If you want to see Broadway on Tryon, use either carolinatix.org or blumenthalarts.org. And if you need to resell a ticket you already purchased, don't ask for more than $10 above the original price. It may be voided by the time your buyer pulls up to the Belk.