The Story Behind Harriet's Hamburgers' Secret Menu Item
The Jucy Lucy, a cheese-stuffed burger with Minnesota roots, is part of a regional rivalry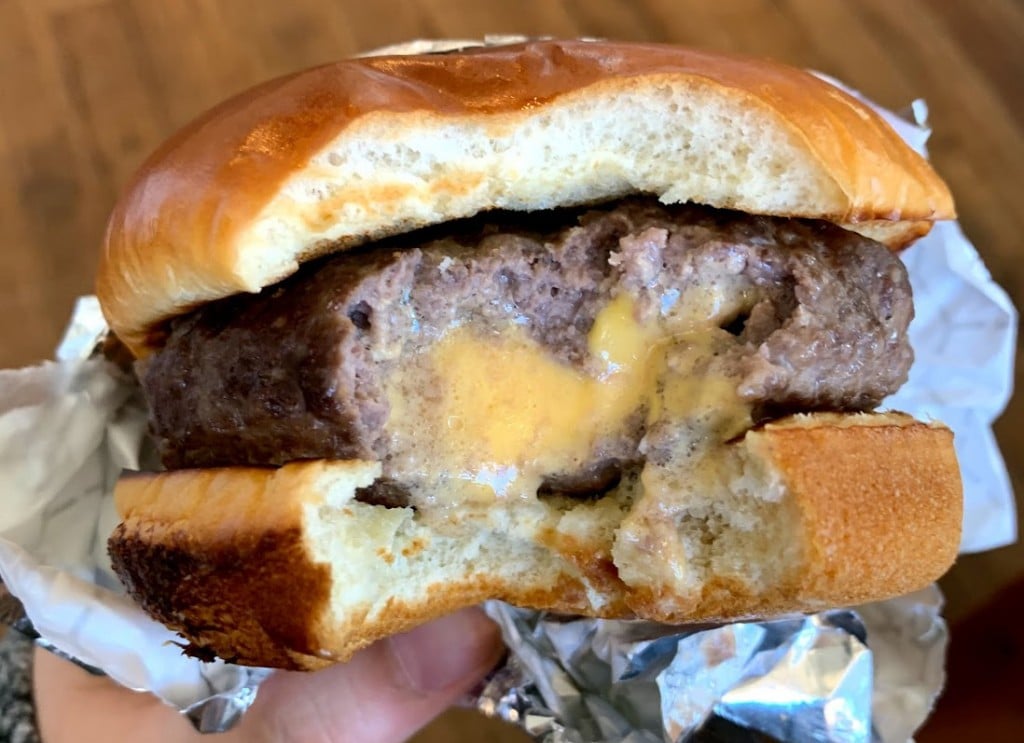 We first noticed this "signature secret item" on Harriet's Hamburgers' online menu: a cheese-stuffed hamburger "hailing from the great 612." That's Minneapolis' area code, if you didn't know, and this entrée is the source of a decades-long tradition (and rivalry) there. The Juicy Lucy debuted in the 1950s, with two dive bars claiming to be its creator: The 5-8 Club and Matt's Bar. The latter's grillmaster says they make more than 400 of these burgers a day in this 2017 StarTribune story on the war.
Traditionally, the burger is made by placing cheese between two patties and then sealing the sides of it to make one, heavy (and tasty) monstrosity. The result is surprisingly distinct from an everyday cheeseburger in texture—the separation between cheese and bun making all the difference.
The spelling of the Jucy Lucy (or Juicy Lucy) varies between the two Minneapolis joints: Harriet's in Charlotte uses the same as Matt's Bar, which drops the "i." The reason this regional item is here: Harriet's is a partnership between Brian Stockholm, owner of Papi Queso, and The Plaid Penguin, which was founded by Minnesota native Joe Haubenhofer.
To see our big list of notable burgers across the city, head here. Have you tried Jucy Lucy? Let us know what you think.