The Year in Charlotte Craft Beer 2016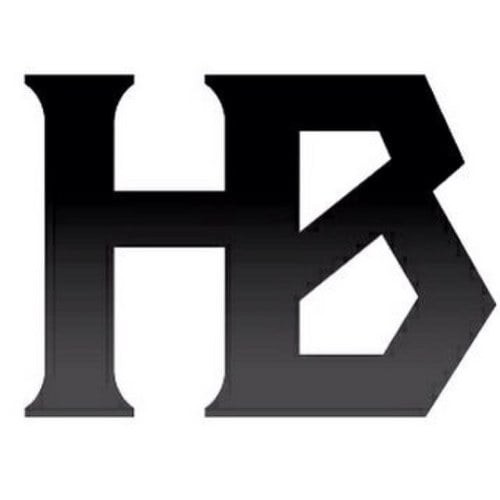 One of the great things about being in a burgeoning craft beer city is you never know what the emerging stories will be year after year. Since craft beer remains at a high demand, local breweries building out and growing was a pretty easy guess, but no one saw the feverish rise of juicy IPAs that beer drinkers in this city now clamor for. Or a well-known, award-winning Midwestern brewpub brand picking … Charlotte for its latest expansion?
There was no shortage of great beers, events and storylines in 2016 for Charlotte craft beer. Here's a look back at some of the highlights, along with some superlatives and what to expect in the year to come:
January
Can do, will do at Birdsong: When Birdsong opened its new location, the brewery also decided to purchase a canning line. That move turned out to be quite the boon, as Birdsong cans began flying off the shelves, starting with the flagship Jalapeno Pale Ale, followed by Lazy Bird and Honey Pie in January, and later MexiCali Stout, Doin' Tyme Witbier, Fake Plastic Trees and Wake Up Porter.
Ballantyne finally gets a craft beer bar: With all apologies to the Ballantyne Commons Harris Teeter (whose former beer manager, Kit Burkholder, opened his own craft beer bar, Kit's Trackside Crafts, in Pineville this winter), Ballantyne was the one neighborhood screaming for a craft beer bar. Enter Growler USA, a franchise no doubt, but one that boasts 100 taps at a location in desperate need. It's been received well by local patrons, and could pave the way for a brewery to finally open in south Charlotte (although this will require some serious ponying up of cash for a location to rent/buy).
February
Queen City Brewers Festival finds a new home (perhaps permanent this time!): It was a special QCBF for a couple of reasons this past year. For one, it served as a huge pre-party before the Panthers appeared in the Super Bowl the following day (which now seems so long ago). Even better, it looks as if this festival has finally laid its roots down at The Fillmore after having moved locations in each of its first five years. Tickets are already on sale for the 2017 Queen City Brewers Festival, which brings all of Charlotte's breweries (and a few beyond) under one roof for a good cause (ACEing Autism).
Sycamore debuts its cans: It didn't take long for Sycamore Brewing to enter the canning game, beginning with its Peak Farm double pale ale and Southern Girl, a blonde ale. Countryside IPA followed, and soon Sycamore cans were available at shops and grocery stores everywhere. And with a new production facility set to open in 2017, that means more cans (and styles) to come in the near future.
March
Another one – Brawley's Black & Blue: Really, what can be said about this festival that hasn't before? Michael Brawley and Shane Icenhour do an incredible job curating the breweries and beers into a best of the best list. There are always a few surprises that flat-out wow you and to top it off, there's always a great band playing while you sip some of the top beers you'll have all year. Need more proof? Tickets for B&B 8 this March just sold out in an astounding 110 seconds.
Abari Game Bar debuts: After some trials and tribulations, one of the most intriguing concepts finally made it in Charlotte – a bar where you could enjoy craft beer and cocktails while playing your favorite video game of old. NoDa's Abari Game Bar harkens back to the old days, where you arrive at an arcade with quarters in your pocket looking to challenge the high score of Donkey Kong, Galaga or a host of pinball machines, all while drinking a great pint of craft beer. And if you need a break, there are a few couches in front of TVs where you can take on a friend in Super Nintendo, Sega Genesis and other consoles. And in October, uptown Charlotte got its own arcade bar, as Lucky's took over what used to be Bar Charlotte.
Salud Cerveceria has grand opening: The Salud portfolio started with a beer shop, then added a deli (Fud at Salud) before adding a nanobrewery, Salud Cerveceria. The one-barrel system allowed for a number of creative beers on tap at the shop and a few festivals over the last year. And there's even more news for the Cerveceria in 2017, as it will expand with a tasting room and bigger system (located above the beer shop). More on this to come in the new year.
Sycamore, Unknown take over food truck Friday events: With the Common Market space being torn down for development, the ever-popular Food Truck Friday needed a new location. Enter Sycamore Brewing, whose original plan was for 12 food trucks (along with Sycamore's custom beer truck) lining the expanded parking lot area. However, concerns from neighboring businesses and worries about crowd size (and parking) along the adjacent streets had Sycamore's owners chop that plan in half. The events still proved successful even with a lower volume and should continue to do so moving forward. A little bit down the road, Unknown Brewing partnered with Craft Tasting Room and Growler Shop for its own food truck rally on Fridays, this called the Friday Night Festival, which features live music and movies set on building backdrops.
April
Craft Freedom launches to educate others about distribution laws: This was in the works for some time as local breweries Olde Mecklenburg and NoDa, along with Red Oak in Greensboro, continue to work to try and change a current N.C. law that states breweries have to give up all distribution rights to a third party after going above 25,000 barrels in a single year. Craft Freedom was formed as a way to bring together support for a hopeful bill to be introduced into legislation in 2017. Craft Freedom has worked tirelessly to spread its message to anyone that would listen and also hired a lobbyist to represent them in Raleigh. There will be a lot to this story in 2017.
Three Spirits releases its first bottle: Three Spirits owner Tabu Terrell's father made up a character, King Rassafassa, when he would play with his grandchildren. To honor his dad, Terrell used that name for the brewery's first bottle release, a Belgian saison that was brewed with cardamom, lemon peel, orange peel and wintergreen.
May
Heist takes bronze at World Beer Cup: After NoDa Brewing put Charlotte on the craft map with its gold medal for Hop, Drop 'N Roll at the 2014 WBC, Heist continued the local accolades this past year by winning bronze for its English mild ale, Brockwell. This recognition was the tip of the iceberg for Heist, which is slowly carving its name as one of the most sought-after breweries by the regional craft beer community.
June
Blue Blaze opens: The Historic West End neighborhood become home to its first brewery this past year, as Blue Blaze is betting on the revitalization of this area (which includes a Gold Line streetcar extension). The brewery is also big on the great outdoors, as many of its beer names are those of hiking trails, and there's access to Blue Blaze via the Stewart Creek Greenway with a bike valet as well.
#instabeerupCLT turns 2: A simple idea – meeting up, networking and drinking beer – went from a few friends gathering to Charlotte's top monthly get-together. Thanks to Amy Herman and Corri Smith, this event has become a can't-miss whether you are new to the city, looking for a new opportunity or just want to go drink some great local beer. It's at a different brewery or bottle shop each month, and the best part about this is how Herman and Smith have stuck to the grassroots of #instabeerupCLT, taking no money from businesses and keeping to the original design. If you've never been to one of these, make that one of your resolutions for 2017.
July
NoDa Brewing shuts down original taproom: NoDa's first location, located at 2229 North Davidson Street, boasted many memories, from the medals and awards NoDa beers gathered to a run club that other breweries patterned after to numerous releases (and filming of NoDable videos to go along with said releases). One thing it didn't have much of, unfortunately, was parking. And when the parking lot across the street, which NoDa had contracted, was sold into development, the brewery's owners made the tough decision to close down the taproom. Of course, NoDa has its second, much bigger location on North Tryon Street, and the original spot is still being used to brew – primarily NoDa's barrel-aging and sour program. NoDa's owners insist that the original spot will reopen at some point and here's hoping that's sooner rather than later.
Heist causes craze with Citraquench'l cans: This was the year New England-style IPAs took on a life of their own in this city, and Heist led the way with its ever-popular but hard to spell Citraquench'l. The haze, the juiciness, the incredible taste – it all had hundreds of people rescheduling and taking off during their lunch break to show up at Heist in July when the first cans of Citraquench'l were released. Cans of Blurred is the Word, Thirst and others soon followed, and are just as quickly posted on beer trading websites, sought after by many in the Southeast and beyond. Haven't tried this yet? Right on cue, you're in luck: Heist just announced another run of Citraquench'l cans this Friday at 11 a.m. (doors open at 9 and it'd be wise to get there not too shortly after).
Thirsty Nomad opens: Charlotte's second new brewery of 2016 took up a home in the burgeoning LoSo district. Thirsty Nomad employs a three-barrel brewhouse and a beer engine, and its grand opening began impressively, with lines out the door to try such beers as Valkryie, a chocolate stout and Seeker IPA. This brewery did well to start out slowly, and grew as the year continued. Thirsty Nomad is a solid addition to an area that is well-traveled in the local craft beer community.
August
The Beer Growler closes: Opening in 2014 amidst the growler law change, The Beer Growler seemed like a solid addition to Charlotte's craft beer scene. However, the shop had a couple of things going against them in my opinion. The location wasn't the greatest – right off South Boulevard, and a tough left turn coming from uptown amidst traffic (you may scoff at that but there were more than a few people I had this conversation with). But the biggest roadblock may have been its consumption rule: You could get growlers filled, but no pints – instead, The Beer Growler offered flights and that was it. Many people like going out and having a few beers and then maybe getting a growler to go. Whatever the reason we may never know – The Beer Growler's owners simply stated it was a "tough business decision" to close on social media and didn't comment much beyond that. And interestingly enough, it looks like crowlers (32 to 48-ounce cans that are filled) seem to be overtaking growlers in popularity.
September
Lenny Boy lays home to bigger space: About a mile from its original location, Lenny Boy Brewing was able to grow quite a bit in size with its new space on South Tryon Street. The expanded digs also allowed for a bigger system, from three and a half barrels up to now 10 barrels. Of course, you'll still be able to get Lenny Boy's famed kombucha, but the expansion is great news for fans of the brewery's sour and wild ales.
October
D9 and NoDa win medals at 2016 Great American Beer Festival: Charlotte breweries had previously brought home hardware from the annual GABF, but never the top prize. That all changed this year, as both D9 and NoDa proved golden at this year's festival. D9 won a gold medal for its Systema Naturae Scuppernong and Lily (experimental beer), while NoDa's gold medal was for NoDajito, in the herb and spice category. Something tells me this won't be the last gold medals for Charlotte moving forward; we'll see in the years ahead.
NoDa celebrates five years with release of five cans in a week: In a superb way to say thanks to its patrons, NoDa Brewing put out five cans over a week as part of its anniversary celebration. One surprise was Monstro in cans this time around (it previously was in bottles two years ago). NoDa also canned the outstanding NoDaRyez'd for the first time, along with Captain Peanut Butter's Chocolate Revenge, Stop, Collaborate and Glisten and Good Will Hopping. Such is the benefit when you have your own canning line, and I'd put a strong bet on more surprise cans in 2017 (along with regular seasonal offerings, beginning with Hop Cakes cans soon).
November
Salud baptizes sour fans in the funk: Salud owner Jason Glunt stated that this year's Release the Funk festival was going to be the best lineup yet, and his words couldn't have rang truer. Glunt was able to get such breweries as Oxbow and Casa Agria in through special events permits, along with longtime top sour producers such as Cascade, Jester King and Upland. Throw in the local-ish likes of Wicked Weed, Carolina Bauernhaus and Fonta Flora, and it all made for one good time for sour aficionados – plus a bit of heartburn after.
Wooden Robot releases its first bottle: Since opening a year and a half ago, Wooden Robot has quickly become known for its sour beers in the Queen City. Employing onsite foeders has resulted in the creation of such tasty treats as Hop Rocks, Renegade of Funk and Positronic Mind, among others. This year saw the brewery's first bottle release, Galactic Nexus, a golden sour ale with raspberries added. Here's hoping for more bottles from this brewery in 2017.
What's ahead for next year
–Expansions: Demand has never been higher for craft in Charlotte, and some breweries are making moves in 2017 to keep up with beer production, space or both, including Olde Mecklenburg (new building that will be used for office and storage space plus continued improvements to the brewery's current outside space); Sycamore (additional taproom onsite and new production facility in North End), Heist (new private space adjacent to current building and production facility/taproom nearby) and Triple C (adjacent warehouse purchased will be used for private events as well as an additional brewhouse). Add to that Salud Cerveceria's new tasting room and brewery expansion, and there will be a ton of beer flowing in 2017.
–New breweries: After just two this past year in Charlotte proper, we could be seeing as many as four in the Queen City in 2017: Bold Missy and Divine Barrel in the NoDa neighborhood; Hyde Brewing (this will also serve as a coffee bar) in South End and Resident Culture in Plaza Midwood. There are also several breweries that have been looking for space in Charlotte for some time now. Could this be the year for them? Strike while the iron is hot, as they say …
–Regional breweries coming into the Queen City: Charlotte's breweries are for the most part friendly with one another (some more than others). But what happens when outsiders come in? We'll find out soon beginning with the twosome of Southern Tier and Victory, which are teaming up to form Artisanal Brewing Ventures at a yet-to-be determined location. Catawba Brewing is heading south from its Asheville and Morganton sites to open a brewery location in the Belmont neighborhood. And in 2018, Fat Head's, fresh off a dominant performance in this year's Great American Beer Festival, plans to open a brewpub in Charlotte (it is widely popular in the Midwest and this will be highly anticipated in a couple of years, bet on it).
–Return of Charlotte Oktoberfest: Due to a lack of being able to find a suitable location along with other logistics, Charlotte's longest-running craft beer festival did not go on as scheduled this year. It was a tough loss, not only for the thousands who enjoy this event every year, but also the Carolina Brewmasters, who work tirelessly to organize this and give proceeds to local charities. The good news is about a month ago, organizers confirmed that 2017 Charlotte Oktoberfest is a go, and should be better than ever.
–New programs: Leading the way here is NoDa's sour program debut. The brewery has rolled out a few beers to tantalize (Stop, Collaborate and Glisten and a small batch of Boba Brett), but 2017 will be the year we'll get to see what Bart Roberts, NoDa's "funkmeister," has in store. Also look for NoDa to expand its barrel-aging program at the original taproom. Triple C's new space will allow for head brewer Scott Kimball, who is making the top barrel-aged beers in the Queen City, to expand that program and there have also been rumblings of Triple C going forward with a sour program of its own.
–Craft Freedom takes its case to the state capital: This will be the year two local breweries hope to "raise the barrel." Olde Mecklenburg and NoDa have the capacity to brew above 25,000 barrels but won't do so due to the current law that says they must give up distribution rights. Red Oak has been fighting against this for some time with no avail (no bill attempting to change this law has ever gotten past committee reading in the last 10 years). There's never been this much firepower on this side, however, including a lobbyist and countless attempts to educate the public, elected officials – really, anyone who will listen. The breweries decided to wisely sit out the short session of 2016 with designs on a fight to the finish this coming year. There's a lot still stacked up against this initiative ("Big Beer's" pockets run deep as always) but as we've seen this past year, be prepared for anything to happen when it comes to politics in Raleigh.
My hopes for 2017
–More collaborations: In the past couple years we've seen local breweries team up with each other, regional breweries and local breweries coming together and even local breweries collaborating with distilleries even. To this I say, let's do more. One day, it would be incredible to see a collaboration festival – the possibilities could be endless.
–Correct and proper brewery openings: Heads up to the newbies scheduled to open this year: If you're going to be so bold to advertise an opening date, make sure you can stick to that. But really, the better thing to do is waiting until all the permits have been acquired and inspections have passed before announcing anything. Also, write down about how much beer you think you'll need for your grand opening. Then, add to that by one-third. This city LOVES grand openings but is just as turned off when a brewery runs out of beer by Day 3. No matter if anyone writes about it or not, people want to try your beer and are going to come. Make sure you're ready.
–A better Charlotte Craft Beer Week: I plan on writing about this more as the time comes closer, but CCBW has become a shell of itself. There are way too many things going on, and not enough structure. My hope would be for 10 to 15 really good events (and I know that's easy for me to say as a beer writer who has no skin in the game) where many of Charlotte's breweries are featured. Keep things such as Duckworth's cask festival, the South End Craft Crawl, Lost Founders at The Liberty but do we really need 30 different tap takeovers at various bars? When it comes to this week, give me quality over quantity.
We're still a few years away from …
–A local brewery closing: The question I get asked most as a beer writer is if the local craft beer bubble will burst anytime soon. My current answer is for people to simply go to any brewery on the weekend and report back. There are still untapped locations and neighborhoods where breweries have the opportunity to strike gold, and if you are making good beer, you'll always get a steady crowd. That's not to say at some point one of Charlotte's breweries will be forced to shut its doors; I just don't see it happening anytime soon. Look for local breweries to try and win in-house with its beers (both on tap and selling to go) rather than fight for tap handles at local bars and restaurants.
–A local brewery being purchased by a bigger conglomerate: As craft becomes more and more chic, you're going to continue seeing the bigger companies (think AB InBev, etc.) buying up some of the smaller regional breweries and then adding them to what they deem their "craft" portfolio. Could a Charlotte brewery be targeted here? Absolutely – there's no doubt in my mind the powers that be are keeping a very close eye on this city. But will the targeted breweries(s) sell? That remains to be seen. No matter what, anything that takes place in this scenario likely won't happen until 2018 or beyond. Stay tuned though …
–Beer clubs: The idea here is simple: You pay an annual fee to a local brewery and in return you get first rights to purchase rare and/or new bottles (many are part of the deal), along with discounts on merchandise/purchases in the taproom. Cigar City has El Catador Club, The Bruery has its Hoarders Society (at a whopping $700 a year) and there are many others. It's a gamble for breweries to go down this path, and I'm not sure if a Charlotte brewery would ever attempt to do so. But the way some people in this city pant over certain beers, I'd have to think a few have at least entertained this idea at some point.
A quick 2016 rundown
Best local recurring beers I had
–Birdsong's MexiCali Stout
–Olde Mecklenburg's Mecktoberfest
–NoDa's NoDaRyez'd
–Sycamore's Salty Red Coconut Ale
–Triple C's Bourbon Barrel-aged Up All Night
Best new local beers I tried
–Heist's Citraquench'l (really, all of the brewery's NE-style IPAs)
–Legion's Juan Direction
–NoDa's Roaring Riot Rye Pale Ale
–Wooden Robot's Daddy Needs His Juice
Resolutions in 2017
Visit more "outside of proper Charlotte" breweries: More and more adjacent cities are opening breweries, catering to those who can't always drive inward to Charlotte breweries. D9 and Legal Remedy were two of my favorite "outsider" breweries I had last year, and I'm looking forward to making the trek over to Concord for High Branch, Waxhaw for The Dreamchaser's Brewery in Waxhaw and others.
Writing more about Charlotte's craft beer culture: I am just one beer writer (cue the tiny violin); it is nearly impossible to keep up with everything going on in this city nowadays (especially now that we have our own little half-pint) of what's opening, releasing, etc. I'll still seek out the scoops, but what's even more intriguing to me is the culture that's evolving. There's the beginning of craft beer factions within the community and on the other end, I think it's important to get to know some of the people who are helping put Charlotte craft beer on the map. My hope is to, along with reporting the news and events, throw in a new segment post called "Two Beers With …" that features some of the well-known and behind-the-scenes players.
—
Thanks to everyone for reading this past year. I truly appreciate each and every one of you, and am privileged to be a small part of this great craft beer community. If you have anything you'd like to see covered or talked about, please don't hesitate to shoot me an email at mattmckenzie8@gmail.com. Cheers, and here's to a great 2017!