This Weekend's Agenda: Arts, Food, Beer, & Social Events (May 20-22)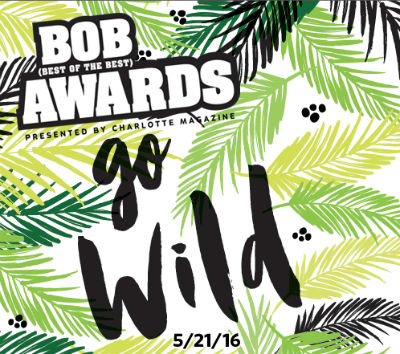 I WOULD BE remiss, dear Charlottean, if I wrote this round-up of weekend events without mentioning our very own 2016 Best of the Best Awards Party. Have you never heard of the BOBs? Well, if you haven't, don't worry about it. I have the link right here. Explore this year's categories, find the best of what our city offers, and this Saturday, meet the faces behind those names. Tickets can be purchased here.
CHARLOTTE SYMPHONY KNIGHTSOUNDS: ROMEO & JULIET
Opera Carolina, Charlotte Ballet, and the symphony team up for this Knightsounds program (which I'm sorry, won't feature Leonardo DiCaprio). Screens inside the theater will show close-ups of the performers, as an outdoor screen projects the show in the plaza of the Levine Center for the Arts. This one's for the romantics out there. Read about this weekend's #LongLiveArts Community Festival in uptown, which occurs during the day right before this show, here.
DRUMSTRONG 2016
The festival returns to Misty Meadows Farm, once again benefitting the Drums for Cures organization. Acts include The Kruger Brothers, Jeff Sipe Trio, Get Right Band, and more. A drum circle A drum circle that takes place alongside DrumStrong events across the world helps to raise money and awareness to fight cancer.
KENNY CHESNEY
As it warms up, it's time for two summer fixtures: beers and the denim-clad Kenny Chesney on an outdoor stage. Nashville's Old Dominion opens for the country superstar.
---
ST. PHILIP NERI ITALIAN FESTIVAL
Here's the first of two Italian festivals this weekend. (The second is Festa Italiana at Queens University, which you can read about by clicking "Social Events" above.) This fest celebrating all things Italia features homemade Italian specialties, music, entertainment, an Italian Idol contest, a cannoli run 5K, both a silent and live auction, and wine and beer tasting. There is no admission cost at the event that runs from Thursday until Saturday at 292 Munn Road in Fort Mill.
CHARLOTTE VEGFEST
Charlotte vegetarians and vegans, this is your day. Rejoice! The free festival celebrating all things vegan features vegan foods from local restaurants and food trucks, vegan-friendly vendors, live music, speakers, nutritional experts, vegan cooking demonstrations, prizes, gift bags and more. The festival starts at 11 a.m. at the Grady Cole Center, 310 N. Kings Drive, and lasts until 4 pm.
NO PANTS BIKE RIDE
Take off your pants and hop on a bike as Unknown Brewing hosts the first No Pants Bike Ride down the light rail trail. Riders sans pants should meet at Good Bottle Co., 125 Remount Road, from noon until 12:45 to get ready to ride. Don't want to ride? It'll be a great photo opportunity. Oh, and please wear underwear. The event is free (because where would you keep your money?).
---
CHARLOTTE FOOD FIGHT
The fourth annual Charlotte Food Fight will be held at Stumptown Park in Matthews this year. The mystery ingredient will be coming from Cloister Honey, a local honey producer. Sample food from food truck contestants, then vote for your favorite along with the judges (which includes a few of us here at the magazine). Sip on brews from D9 Brewery and enjoy live music at this event, whose proceeds will all go to the Relay for Life of Charlotte.
AN IN-DEPTH GUIDE TO THE RHÔNE VALLEY
Join Corkbuzz in SouthPark for an intermediate class as they take a tour of the Rhône Valley, one of the most highly regarded wine regions in the world. Guests can expect to learn about the region's history, its geology and climate, its appellations and classifications, and specific vintages. Reservations are required and can be made online.
SUNDAY BRUNCH AT THE GALLERY SOUTH END
Enjoy savory and sweet crêpes made by Chef Sophie of Hot Tomato from noon until 3 p.m. at The Gallery, along with French macarons, champagne, and mimosas. Sandwiches, light fare, and decadent desserts will also be available for your lazy Sunday grazing on the covered patio, along with Stumptown coffee and other beverages.
---
BEER
CHARLOTTE BEER FESTIVAL
It's pretty simple. There will be more than 75 craft, import and specialty beers on hand along with live music. What's not to love? The festival runs from 2 p.m. until 7 p.m. at Rooftop 210.
MECK DEC DAY AT OLDE MECKLENBURG BREWERY
Celebrate the 241st anniversary of the Mecklenburg Declaration of Independence today with the Olde Mecklenburg Brewery. The brewery is featuring Captain James Jack Pilsner today along with other Meck Dec celebrations. The all-day celebration event is free.