This weekend's Charlotte craft beer releases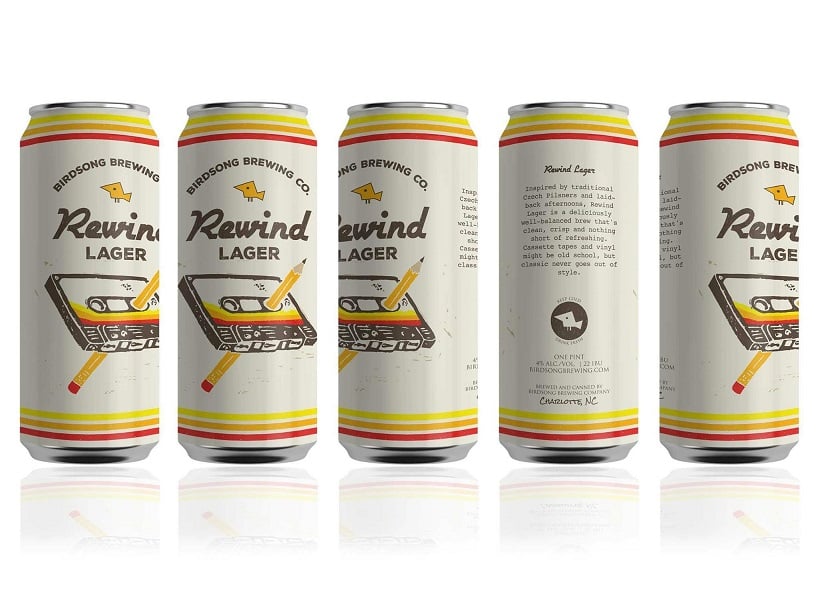 New and returning cans highlight what's ahead the next few days at local breweries. Here's a rundown:
FRIDAY
–NoDa Brewing's NE-style IPA is back for another run. Good Will Hopping, which features Citra, CTZ, Simcoe and Summit hops, comes in at 7.4 percent ABV. You'll be able to get the beer on draft and in 4-pack cans to go at NoDa's taproom, which is opening Friday at noon and will close early at 8 p.m. for a private charity event. Expect cans of Good Will Hopping to hit local distribution in the next week or so.
–Sycamore has another can ready for the brewery's continued small batch series. Moon Juice is a double dry-hopped juicy IPA that Sycamore describes as featuring tangerine and pineapple notes. The brewery opens at noon, where Moon Juice will be available on tap and in canned 4-packs. Look for this beer to hit local accounts next week as well. Also, Sycamore is hosting a Burgers & Beer Fest featuring Bang Bang Burgers Saturday beginning at noon.
SATURDAY
–Birdsong is throwing it back in style for its latest release. With IPAs (especially hazy ones) all the craze, lagers can often be overlooked despite its easy drinkability and status as a favorite among many brewers. It's important to remember the oldies but goodies, so Birdsong is introducing Rewind Lager.
Complete with one of the coolest can designs of the year, this crisp and light lager is just 4 percent ABV, making for a refreshing beer during warm weather. Cans of Rewind go on sale when the taproom opens at noon. This event will also feature live music and food trucks throughout the day.
–It's a three-can release day at Resident Culture, including bringing back some favorites. Free Skate is a NE-style IPA that features Citra, Ekuanot, El Dorado and Mosaic hops. This was the beer that introduced many to Resident Culture, and it's a fantastic one. Four-pack cans will be $17.99 plus tax, with a one-case limit per person.
Re-Up was the first pilsner Resident Culture brewed and clocks in at a very drinkable 4.8 percent ABV. Cans of this beer are $11.99 plus tax with also a one-case limit for each person. The brewery's final can is Quantum Wobble, a Berliner Weisse brewed with blood orange, guava and mango. These cans are $15.99 plus tax (one-case limit).
The brewery will hand out numbers for these cans beginning at noon, and the official release will start at 1 p.m., with groups called out by number 20 at a time. A limited amount of each beer will also be on tap.