This weekend's craft beer releases (Aug. 24-27)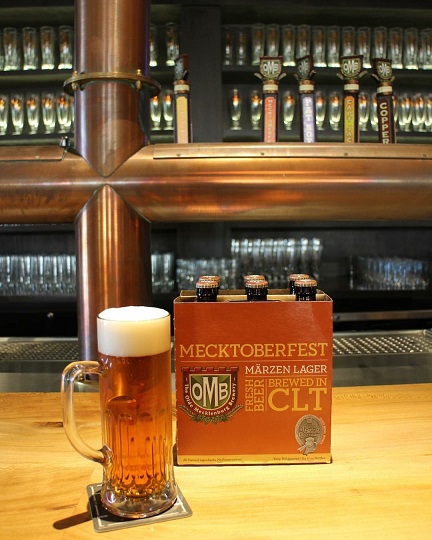 Here's the rundown for local cans and bottles being released over the weekend and yes, we're extending the weekend to Monday – for good reason. Read on to find out why.
–A week before its anniversary celebration (which will feature new cans and bottles in their own right), Resident Culture has decided to release a surprise can in the taproom on Friday. Thunder Study is an NE-style IPA featuring Citra and Galaxy hops. You might recognize the name, as this is essentially the "younger sibling" of Thunder Stud, a double IPA that was released earlier in the year.
Cans of Thunder Study will be $17.99 plus tax per 4-pack, and there are no limits. Only 50 cases were canned, and a limited amount will be available on tap as well (no crowler fills). Also, don't forget that tickets are still on sale for Resident Culture's "Canniversary" event next Saturday.
–Wooden Robot is ready for the next beers in the sour ale "Réserve" series. Two more bottles will be released Saturday at the taproom beginning at noon. Réserve Dorée was one of the first releases in this series and is back again this year. This is a sour golden ale aged in French Oak Chardonnay barrels for three years. New in 2018 is Réserve Dorée de Pêche, which is the Dorée beer that is refermented on Carolina peaches. Bottles of both beers will be $20 plus tax, with a limit of four per person with each beer.
–One of Unknown's most popular seasonal beers is heading to cans for the first time. Vehopciraptor is a triple IPA that undergoes seven hop varieties and nine different hop additions and comes in at 9.9 percent ABV. When Vehopicraptor first came out, it was in 22-ounce bombers but the packaging trend has slowly been moving to cans when possible because of price, accessibility, etc., so this is a smart move by Unknown. Four-packs of cans will be available at the brewery's taproom Saturday beginning at noon.
–D9 is the next brewery that has readied its pumpkin beer, and it's one to seek out. Head of the Horsemen is brewed with cardamom, cinnamon, cloves, nutmeg – and pumpkin, of course. The Cornelius brewery will have cans of this imperial spiced pumpkin ale on draft and in 4-packs of cans Saturday at noon. D9 will also be releasing Thunder Cats, a sour double IPA brewed in collaboration with Georgia's Cherry Street Brewing (this is a taproom-only release).
–The weather outside is wonderful (seriously, get out there) so that can only mean one thing: Mecktoberfest is back. Arguably the top fall seasonal in Charlotte, this beer from Olde Mecklenburg has won awards on two continents (silver medal at the Great American Beer Festival and a gold medal at the European Beer Star).
If you've never had it, Mecktoberfest is a smooth and full-bodied Marzen-style lager that finishes with a hint of sweetness. My description for this beer has always been "fall in a pint glass," and that will always hold true. In short, it's a fantastic beer, and will be released at Olde Meck Monday at 11 a.m.
Also, OMB recently rolled out an updated menu for the Brauhaus inside that features new items such as a chicken curry sandwich and pork belly mac 'n cheese to go along with the ever-popular sausages and pretzels. Finally, while Mecktoberfest the beer is being released Monday Mecktoberfest the festival is taking place about a month later, September 21-23. Look for more information on this event at a later date.