This week's local craft beer releases, plus a holiday-themed escape room at Three Spirits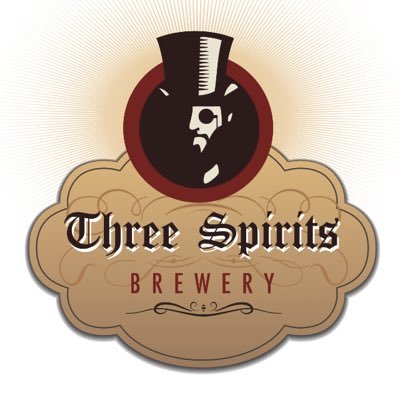 Happy Holidays everyone, and may your cheer include some great local craft beer. Stay tuned next week for the annual Year in Charlotte Craft Beer post. And speaking of the year in review (shameless plug alert!), if you haven't yet, check out Cheers Charlotte's latest podcast. It features me along with fellow Charlotte craft beer writers Daniel Hartis and Jonathan Wells. Always a good time with great friends, and there's some keen insight, opinions and reflections on the last year and what's ahead for local craft beer.
For now, here's a quick look at what's going on:
–First and foremost, tickets for Brawley's Black & Blue 8 go on sale this Saturday at 10 a.m. Plan accordingly, because they won't be around for long. Once again, the date of the event is March 18 at Visulite Theatre, and you can get tickets ($60 each, limit of two per person) at this link.
–Now, let's get to some releases. Birdsong Brewing has teamed up with local band Ancient Cities for Supermoon Black Stout, which releases today (Thursday) at the taproom. This is part of Birdsong's local music series (earlier in the year the brewery collaborated with Hungry Girl for Hungry Girl IPA). Supermoon Blackout is the name of Ancient Cities' second album (and also a song on the record), and the beer created for it is a bourbon pecan stout.
As part of the release, Ancient Cities will be performing at Birdsong tonight at 7:30 p.m. There will also be a Santa costume contest, with the band selecting the winner, who will win a special gift package from the brewery.
–Also being released today is NoDa Brewing's winter ale, Cold Crash. This returning seasonal is a red ale brewed with spices, and is a perfect pairing to sit and sip beside a firepit. NoDa's taproom opens at 4 p.m. and they will also be filling growlers of Cold Crash to go. Also look for kegs to hit local bars and bottle shops over the next couple weeks.
–Finally, looking for something fun to do while on Christmas break? Head over to Three Spirits Brewery and check out Dickens' Lost Will Escape Room. Created by Cryptex Games, this escape room uses puzzles and clues to challenge you to uncover and find the final chapters of A Christmas Carol author Charles Dickens' last unfinished novel.
Come as a team to solve the mystery, as each player pays $17 for two 15-minute blocks of time. The idea is that the teams enter the room for the first 15 minutes to begin solving the mystery, then break for a pint of Three Spirits beer and discuss before going back in for the final 15 minutes (additional time can be purchased as well). Go to Cryptex's website to book your time and date.