When Will Undercurrent Coffee Open in Plaza Midwood?
The sign is up, but when will the doors open?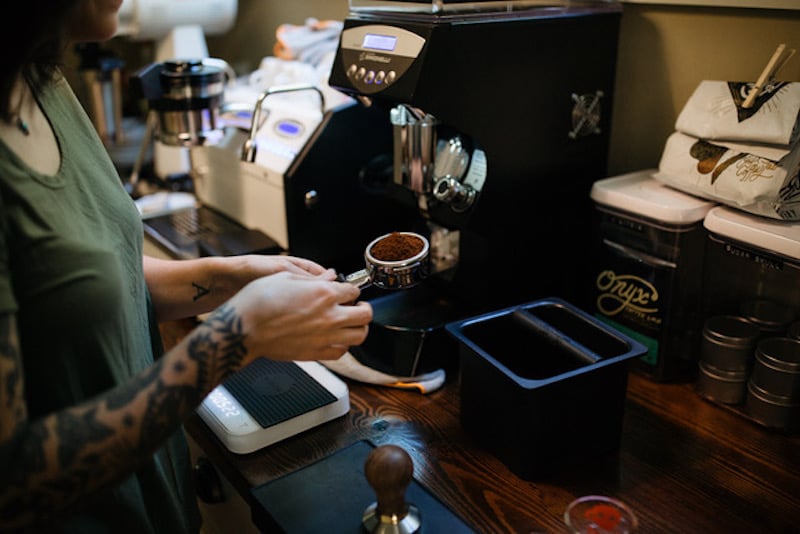 UPDATE: The business now gives an opening timeframe of late May/early June for its Plaza Midwood location.
A modern, black sign ignites curiosity at 2012 Commonwealth Avenue. The hunk of steel was crafted by Twenty-Six Industries, the design was painted by local artist Joe Dobson, and the final product was finished by Fine Grit… Needless to say, the sign itself took a lot of care and work. On it, in clean, white lettering details "UNDERCURRENT COFFEE" with the outline of a singular ocean wave.
The sign was erected in mid-December, six months after Undercurrent Coffee was supposed to open. But the construction of the new Plaza Midwood coffee shop has proven to require even more work than its sleek sign.
Undercurrent Coffee was supposed to open in June 2017, but with setback after setback, the opening date has continued to lag. Neighbors have noticed. With Common Market and Legion Brewing within walking distance to Undercurrent's Commonwealth Ave. address, plenty of potential patrons have passed the spot. Many comments on Undercurrent's Instagram have the same tune: "When are you guys opening?"
To answer a question best suited for owner Todd Huber, we decided to go straight to the source.
"The delay in the opening of Undercurrent is the result of a myriad of construction and permitting-related issues," Huber says. These issues, however, will not derail the coffee shop from opening. Despite all the hurdles, Huber tells me they will "in no way affect the viability of Undercurrent."
The brand currently has another location opening in Tompkins Hall, as part of the 125-year-old textile mill's revitalization. That project is set for a grand opening early 2019, according to its website.
As for Undercurrent's independent digs in Plaza Midwood, though, an opening date is nearer in sight.
Huber says Undercurrent Coffee will open this spring, likely in May. It may be a year later than originally expected, but if colloquialisms have taught us anything, it's that a craft coffee shop opening is better late than never—especially in a caffeine-obsessed city such as Charlotte.