Why Autumn is the Best Time for a Beach Vacation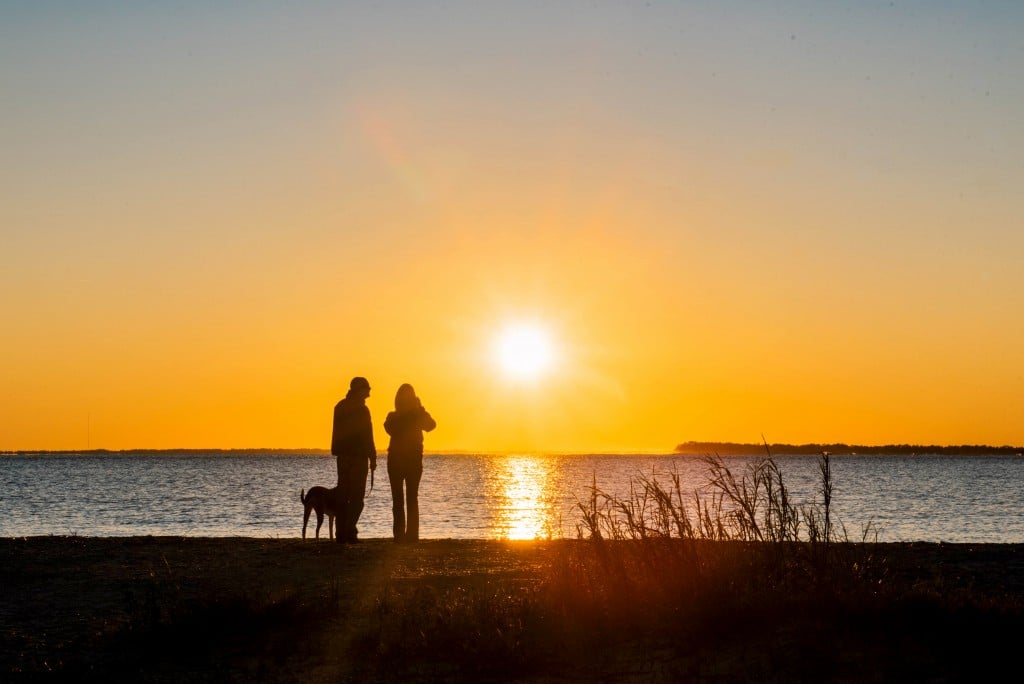 The perfect beach vacation doesn't only happen in the summertime. In fact, some might even argue that autumn is the best time to spend time at the beach.
When you look at all Edisto Beach in South Carolina has to offer in the fall months, you might be convinced, too.
4 Reasons to Visit Edisto Beach in the Fall
1. Cooler temperatures
Beach days can get extra sticky in the heat of a Carolina summer.
You can get the same dose of "vitamin sea" without the discomfort of the summer temperatures. In September, Edisto Beach's temperatures average between 85 and 69 degrees—hot enough to enjoy the sunshine without needing to dip in the water every few minutes. In October and November, the temperatures get even more comfortable, between 77 and 58 degrees in October, and 9 degrees cooler in November.
Cooler temperatures allow you to enjoy everything Edisto has to offer—whether you are hoping to explore 4,000-plus acres of uninhabited nature preserves, set a Lowcountry tee time with friends, or simply stroll along the shoreline with your family and pups. (Yes, you read that right—leashed dogs are allowed on Edisto Beach May 1 through Oct. 31. They can run free, off-leash, between Nov.1-Apr.30!)
2. Reduced rental rates
What are the must-haves for your vacation this fall? In search of a something-for-everyone family vacation? Or maybe you're looking for new terrain to explore with your dog, a romantic getaway with your partner, or a rejuvenating weekend away with friends?
Visiting Edisto in the off-season means off-season prices, which is a welcome deal for many Charlotteans looking to get away without shelling out tons of money or dipping into the holiday budget.
Experience extra-low rental rates during the fall, and use the extra cash on all kinds of fun while you're in Edisto. Rent golf carts or kayaks, visit the Edisto Island Museum, or allocate your budget towards the fresh, local food scene waiting to please your palate.
3. Seasonal culinary delights
Edisto Beach has a small-town charm that will make you feel right at home. Southern hospitality is around every corner, from your rental accommodations to the restaurants you try.
Sink your teeth into seasonal specialties in the fall. The seafood is fresh from the ocean, and you can pick your own at the local seafood markets.
Dining out experiences range from casual to upscale—and seafood isn't the only thing you'll find on the menu. Those who have a sweet tooth, enjoy international dishes, or crave comforting favorites can find it all within Edisto Beach's dining scene.
4. Fewer crowds, more relaxation
Edisto Beach is already a hidden gem that gives visitors the opposite of a touristy experience.
Take it a step further and visit during the fall, and you are awarded an even more relaxing getaway on Edisto's calming, undeveloped coast. The creeks are full of dolphins and wildlife, and the shores are immensely calming.
Take your family or group of friends to Edisto Beach in the fall to see what it means to truly relax and recharge while enjoying the simple things in life. The drive is less than four hours from Charlotte! Click here to learn more and book your getaway today.