Yunah Lee Has Died A Hundred Deaths
Madama Butterfly has to die on stage night after night. It's glorious every time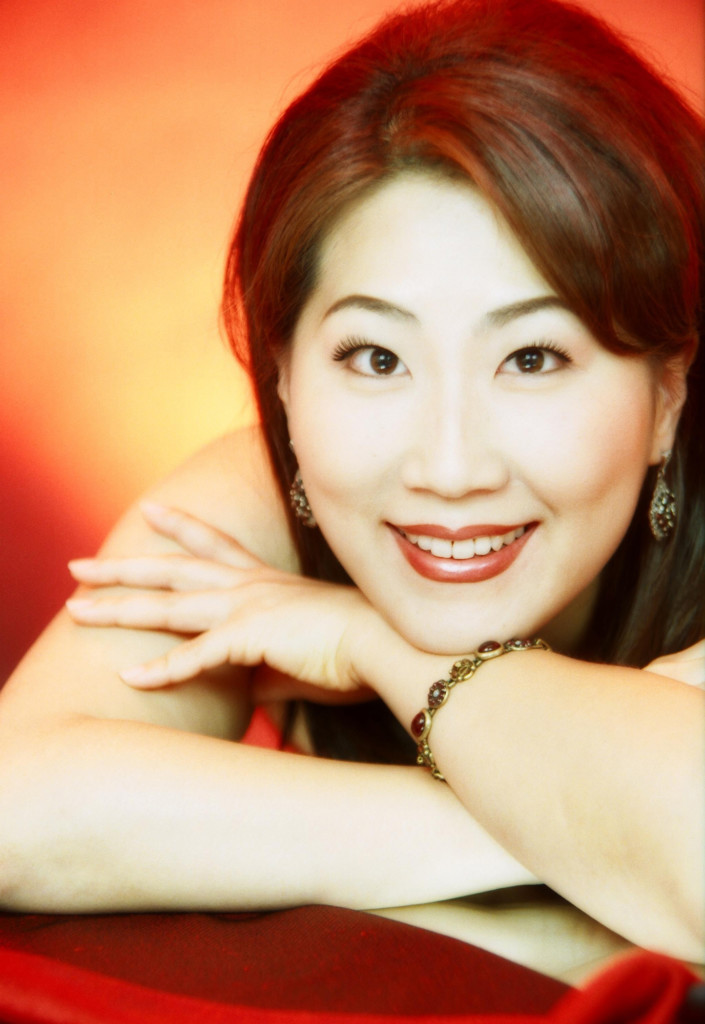 Yunah Lee has made Madama Butterfly her signature role. Which means she has to kill herself on stage every single night and then do it all again the next day.
The Korean-born lyric soprano has played the title character in Puccini's opera more than one hundred times. She'll perform it next for Charlotte audiences when Opera Carolina brings one of the most beloved of all operas to the Blumenthal Performing Arts Center from Jan 21-29. Details here
Not familiar with the opera that's performed more today in the U.S. than any other? Maybe you're more familiar with its modern retelling, Miss Saigon. You've surely heard the score. It's the music to which Glenn Close went crazy in Fatal Attraction. After her character invites Michael Douglas's character to see Madama Butterfly with her. Modern audiences know that movie didn't end well for anyone. Neither does Puccini's opera. But, there is such pleasure in witnessing the pain.
Yunah Lee took time out from rehearsals to chat about her role and what she's doing in Charlotte when she's not rehearsing.
Revue: You've played this role all over the world. I'm told this will actually be your 103rd time playing Madama Butterfly. What keeps you from getting bored with the role?
Yunah Lee: I forget the productions I've done in the past. The storytelling, of course, always follows the same pattern. But everything else is different each time. There's a different conductor. There are different sets. There are new people in the cast. It makes the whole experience different for me.
What makes you love the role? You have to love it to have performed it so many times, right? Obviously, it's one of the greatest roles for opera ever written, but what else makes it work for you?
First, it's well-suited to my voice. The temperature of my voice is suited to this music. It's lyrical and romantic. My vocal range fits the part very comfortably. Plus, I'm Asian. When people see me and hear my voice, they think, "Madama Butterfly."
Did you know that two of your performances in Charlotte will be to a theater of people who are experiencing opera for the first time? What would you say to them about opera in general and Madama Butterfly, in particular?
I had heard that. It's great. This is one of the best operas you could see if you're never been before. It's a drama. It's based on a true story, and it's the story of a girl who met her love, was abandoned, and then takes her own life. But the music makes the story. You get very swept up in it. It's easy to get involved emotionally.
Plus, unlike many operas, this one is actually easy to follow, right?
Yes, it is. It is very easily understood.
Is this your favorite role you've ever sung?
It's one of them. I like Puccini. I started my career with Puccini in La Boheme. He's very easy to like. His musical language is easy to follow. When the mood is sad, his music is sad. When the mood is happy, so is the music.
What's next for you? Have you thought beyond Madama Butterfly?
I'll be doing two Mozart operas next season, and I'm very excited. I've been sort of typecast as Madama Butterfly, so it will be fun to do something new. I spent five or six years doing nothing but Madama Butterfly, and I've missed doing other roles.
You're making your Charlotte debut. Do you have any impressions of the city yet? Of Blumenthal?
Well, we're rehearsing in a different place, so I haven't seen the theater yet. But I think Charlotte is a very fun city. Different sides of the city have different faces. I've been to the Mint Museum and I've been to SouthPark. And, there's nature everywhere. But you can find upscale and cosmopolitan when you want it. I just saw the most innovative and high-tech wine tasting machine I've ever seen in the SouthPark area. I live in New Jersey, near Manhattan, and I've never seen anything like this there. You push your cart around and you can taste anything you want in this wine store, and you don't have to wait for the owner to help you. I'm going back tomorrow.