3 Picturesque Winter Hikes in Burke County, N.C.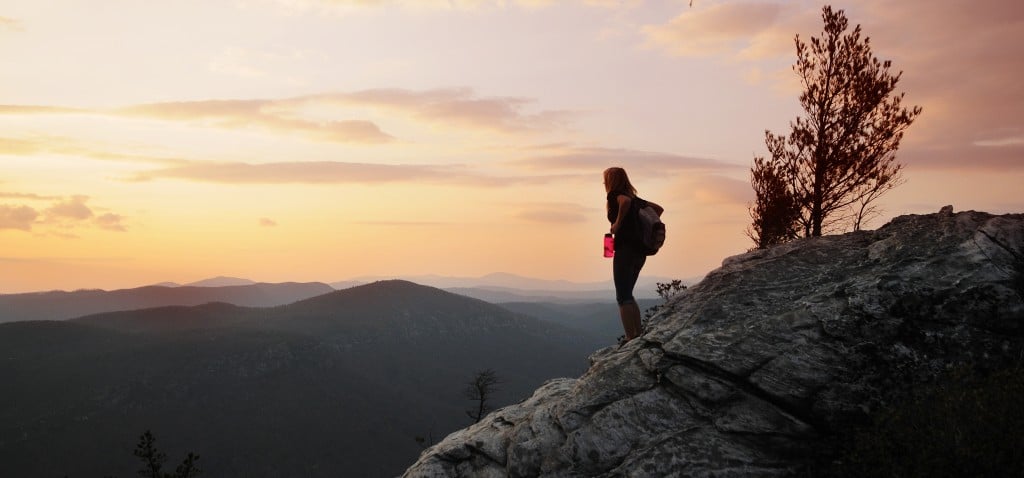 Winter may be a great time to stay inside and cuddle under warm blankets, but what happens when dreaded cabin fever starts to creep up on you?
Hiking can be exactly what you need to get your blood pumping and your sense of adventure peaking.
Head just 1.5 hours west of Charlotte to Burke County, North Carolina, and experience the outdoors the way it should be: less sweat, no bugs or snakes, and few leaves to get in the way of the amazing views you achieve. The crisp air and bright surroundings will be sure to wake you up from the haziness of the holidays.
After a day of hiking and exploring the mountain winter wonderland that is Burke County, nearby Morganton's award-winning restaurants, breweries, and bottle shops make it easy to sit and relax for a while.
While you're in town, pick out a Christmas Tree up the mountain near Jonas Ridge or Pineola.
For hiking in the area, we recommend the following areas but there are many more to visit as well.
3 Winter Hikes To Try in Burke County, N.C.
Fonta Flora State Trail near Lake James is popular for good reason: the pet-friendly trail's scenic lake vistas are made even better with your furry friend by your side. The trail currently winds 15 miles around Lake James, and it will eventually connect Downtown Morganton to Downtown Asheville.
For more of a challenge, try the moderately-rated Shortoff Mountain Trail that climbs up from WolfPit road to the summit of Shortoff Mountain. On this trail, you'll find remarkable views of the Linville Gorge plus far away peaks once you climb up the 2,400 feet across 2.5 miles.
Another moderate trail, this one stretches for two miles round trip in North Carolina's largest state park, offering creekside trails with wooden steps crossing the creek. The cascading waters are a haven for nature photographers.
Hiking these few trails are just one of many outdoor activities you can do this winter in Burke County. Click here to explore more fun ideas for a weekend in Western N.C.