4 Ways The Salvation Army Is Improving Charlotte
Known for their Red Kettle campaign during the holidays, this organization is impacting the people of Charlotte in big ways every single day.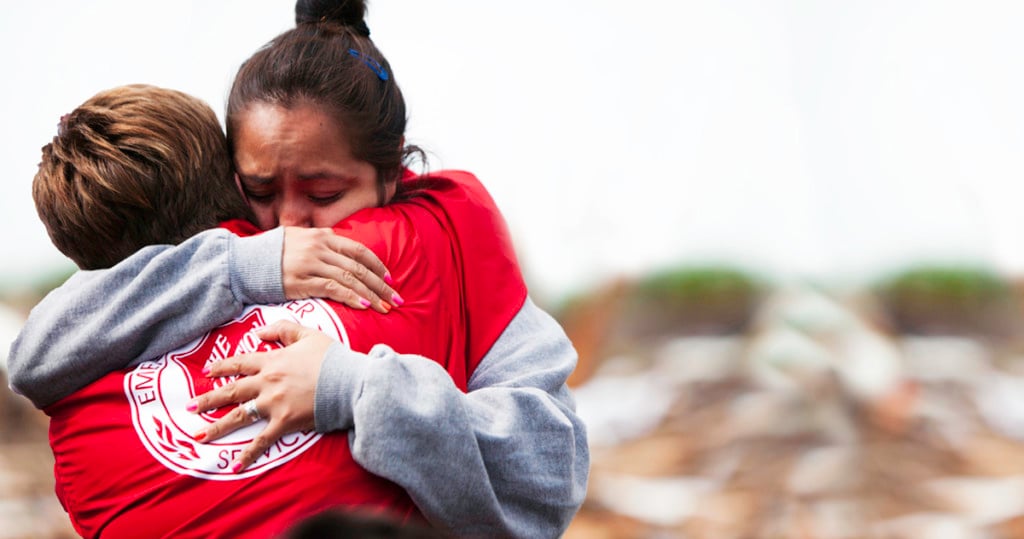 Ding, ding, ding. Ding, ding, ding.
"Merry Christmas," the bell ringer greets you in front of the Harris Teeter. A red kettle sits humbly beside them, a sign bearing the shield of The Salvation Army of Greater Charlotte.
It's a warm, familiar moment many of us recognize during the holiday season. After all—a smiling face and a chiming bell can really lift the mood during stressful grocery store run. But The Salvation Army's Red Kettle campaign does much more than bring holiday cheer to our sidewalks.
Thanks to the donations gathered during the holiday season, The Salvation Army of Greater Charlotte directly impacts and improves the lives of our city's people. Every. Single. Day.
"From time to time, we'll get an encouraging note or email from someone The Salvation Army has helped saying, 'Thank you,'" Broome says. "Those kinds of things keep us moving on this mission."
The Salvation Army's mission is to meet human needs by offering hope, promoting dignity, and providing opportunity to our neighbors in need, and they do it all in the name of Christ. Their vision is to be a catalyst for social, economic, and spiritual growth in our community, and their passion is undeniable.
They're also doing these good deeds right in front of our eyes—you just may not have noticed. Here are the programs you're supporting when you decide to drop a few dollars into that iconic red kettle this holiday season.
The Salvation Army of Greater Charlotte…
…Provides shelter to homeless women and children every single night
At the Center of Hope (534 Spratt Street), The Salvation Army shelters an average of 375 women and children every night, but it's much more than just a safe place to lay their heads. These shelters have programs specifically for homeless veterans and those escaping human trafficking or domestic violence situations, plus an on-site clinic, a workforce development program, and case management.
By offering these resources to these families in need, The Salvation Army hopes to help them get back on their feet and find decent-paying jobs and affordable housing.
…Operates eight(!) Boys & Girls Clubs across the Charlotte area
Serving nearly 500 kids a day—many of whom live in Charlotte's most challenging neighborhoods—the Salvation Army Boys & Girls Clubs of the greater Charlotte area provide a safe place for kids to learn and grow during out-of-school times.
Eighty percent of the Boys & Girls Club members qualify for free or reduced lunch, and nearly seventy percent come from single-parent households. At the Club, they find mentors, homework help, and healthy lifestyle programs.
…Gives toys to children in need during the holidays
No child should have to choose between Christmas gifts and a nutritious meal, but that is the reality for many of the impoverished families living in the Charlotte metro area. The Salvation Army alleviates this parental stress with their Christmas assistance programs, which provide toys for children in need so their families don't have to choose between rent, food, utilities or toys for their kids.
Last year, they served more than 7,500 children in need.
…Provides natural disaster relief
In addition to the programs that focus solely on Charlotte families in need, The Salvation Army of Greater Charlotte also provides relief in the wake of natural disasters. Bringing together Salvation Army Officers, staff, and volunteers, these disaster relief teams provide food, shelter, clothing, and spiritual comfort to first responders and victims of disasters in Charlotte and throughout the nation. They are willing to stay and help "as long as they are needed."
They've been doing this since 1900.
"Every day, we are serving people at their point of need," Broome says. "Our joy comes when a family moves out of the shelter into housing; when a single mom secures a decent paying job and gets her family back on their feet; when a child at our Clubs graduates high school and becomes the first to attend college."
None of these programs could be possible without the financial and service donations of other community members who have hope for a better city. All of these improvements to our city are a direct result of the Red Kettle campaign The Salvation Army runs during the holidays.
That's not to mention the Adult Rehabilitation Center, which is funded by sales at the area Family Stores. This program serves 116 men at a time, helping them overcome addiction. Last year, The Salvation Army of Greater Charlotte served more than 1,500 men at their Adult Rehabilitation Center.
"My goal is to make sure all of these critical programs are resourced so that everyone we serve has the opportunity to get out of poverty and have a productive life," Broome says.
How you can help Charlotteans in need this holiday season: