5 Ideas for a Fresh Start This Spring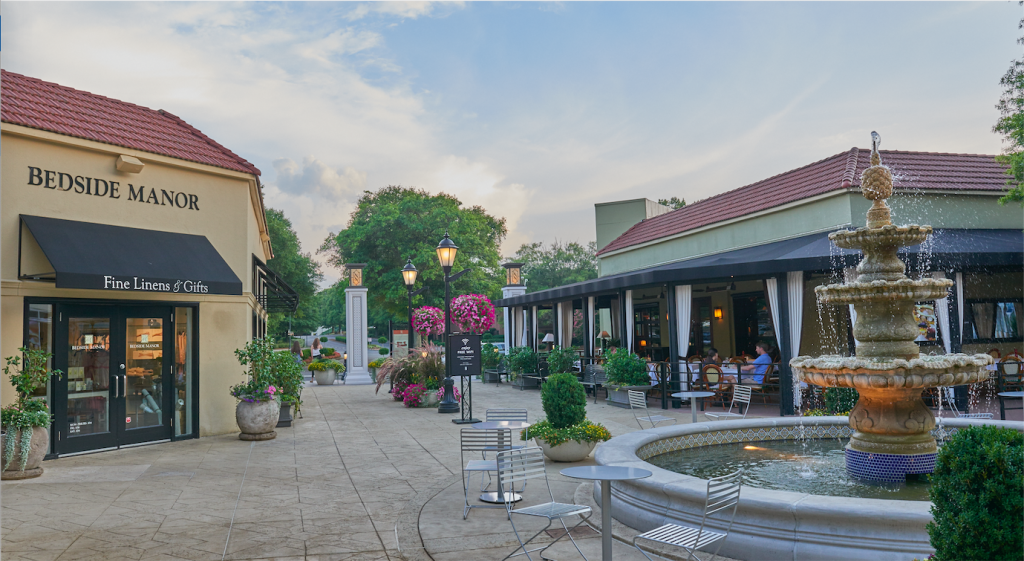 Charlotte is slowly reopening and we're awaking from our cocoons. A fresh start may be easy for some as they re-enter the world, but others may be feeling in need of some direction.
If you fall into the latter camp, we're here to help. And luckily, it doesn't require too much effort.
Specialty Shops at SouthPark (6401 Morrison Boulevard) is your one-stop-shop to refresh your mind, body, and spirit for spring and summer 2021.
Here are five ways to make the most of a single stop at this vacation-like local destination.
1. Breathe new life into your wardrobe
Put away the sweatpants but don't say goodbye to effortless style.
Adding both classics and on-trend pieces is a great way to give your closet the boost it needs for resumed social events and, you know, leaving the house.
For spring and summer 2021, here are the trends to know so you can stop guessing and start dressing. You can purchase everything seen above at Specialty Shops SouthPark from their respective stores.
1. Statement sleeves. Adding just enough of a fun detail will turn a shirt or dress into a fun statement piece. Whether it's a puff sleeve, eyelet sleeve, or a flutter sleeve, eye-catching shoulder details are a simple way to pack a big punch with your outfit choice. Pictured: Slub Knit Eyelet Detail Dress from Talbots Specialty Shops
2. Function first. We've all had plenty of time to think about fashion decisions of the past, and the fashion of the future is going to merit functionality like never before. Find beautiful pieces that also make your life easier, like a gorgeous crossbody handbag that fits more than just your phone. Pictured: Iris crossbody by Claudio Orciano from Amina Rubinacci
3. Prints that pop. The prints of the season? Florals (of course), tie-dye, and animal print will dominate the clothing racks this year—grab your pieces first to set the trend! Pictured: Halebob floral dress from Scout & Molly's Boutique
4. Mixed metals. Gold or silver? How about both? You no longer have to choose just one metal for your accessories—mixing tones is on-trend and, thankfully, much easier than matching metals. Pictured: Briana Erin two-tone coin earrings from Amina Rubinacci
2. Treat yourself to a spa day
You're not alone if pandemic life has left your hair and nails rather lackluster.
Maybe you're seeing your natural color for the first time in 20 years or skipping some snips to give long hair a go. No matter the state of your hair care, a blowout is always a good idea. Treat yourself to the confidence-boosting effects of a top-notch blowout from drybar.
After your tresses get some TLC, walk over to Anthony Vince' Nail Spa for a mani-pedi that will make you feel like a movie star. For some, self-care is about pampering, and a spa day is the perfect way to relax.
3. Update your travel gear
If you miss traveling, chances are you're dreaming about the next big trip you will be able to safely make. In preparation for all the places you will see, why not plan ahead and get new travel gear?
Sharon Luggage carries a wide assortment of carry-on and checked luggage plus travel accessories such as adapters, camera cases, locks, compression bags, backpacks, and more.
4. Refresh your home
We've gotten to know our homes very well over the past year, and, if anything, it has taught us how important it is to create a home environment that is comfortable and uplifting.
If you're still staring at the same pre-pandemic decor, you may be ready for new visuals. The easiest way to refresh your home without doing a full-blown renovation is to double-down on details.
Decor pieces such as the pictured 22-inch Ryan Studio pillows and Evelyne Prolonge faux fur throw are simple additions to update your living areas. Other favorite updates include new bedding and revitalizing scents via reed diffusers.
All of the items mentioned above are available at Bedside Manor in Specialty Shops.
5. Celebrate patio season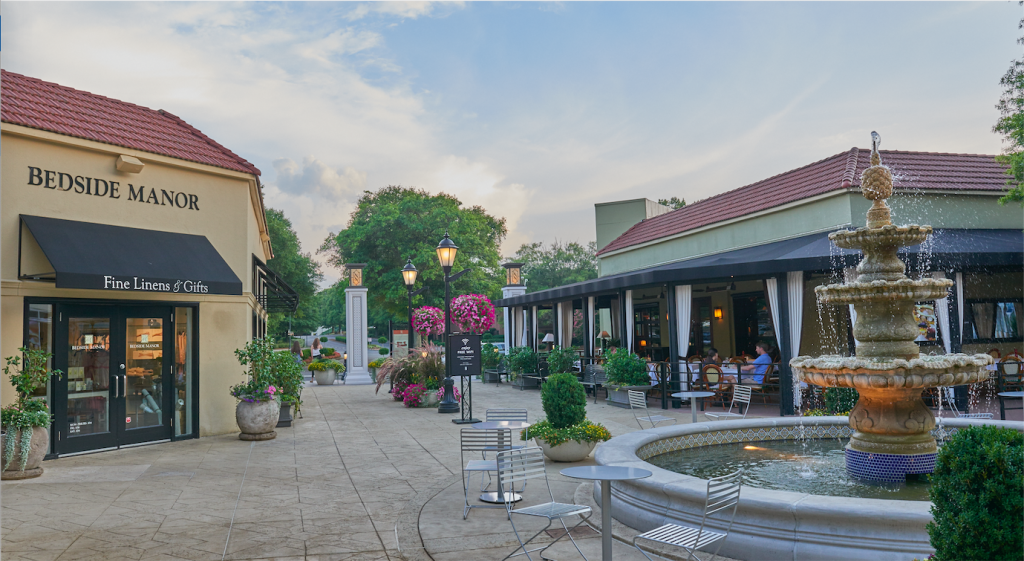 Bring that fresh blowout on a date! Enjoy patio season at one of the four eateries at Specialty Shops SouthPark, where a fountain anchors the courtyard, lush foliage lines the walking areas, and live music is performed on Fridays and Saturdays through June 12, 2021.
"Re-emerging" into the world is easy when you start with Specialty Shops SouthPark. Offering a sophisticated and refined upscale shopping experience at privately-owned boutiques, national retailers, and acclaimed restaurants for almost 40 years, this destination has been giving Charlotteans the chance to experience something new and delightful each and every visit. Click here to learn more about this local staple.