A Complete Guide to Dog-Friendly Fun in Columbia, SC
Grab the leash and hit the road—a dog-friendly getaway awaits.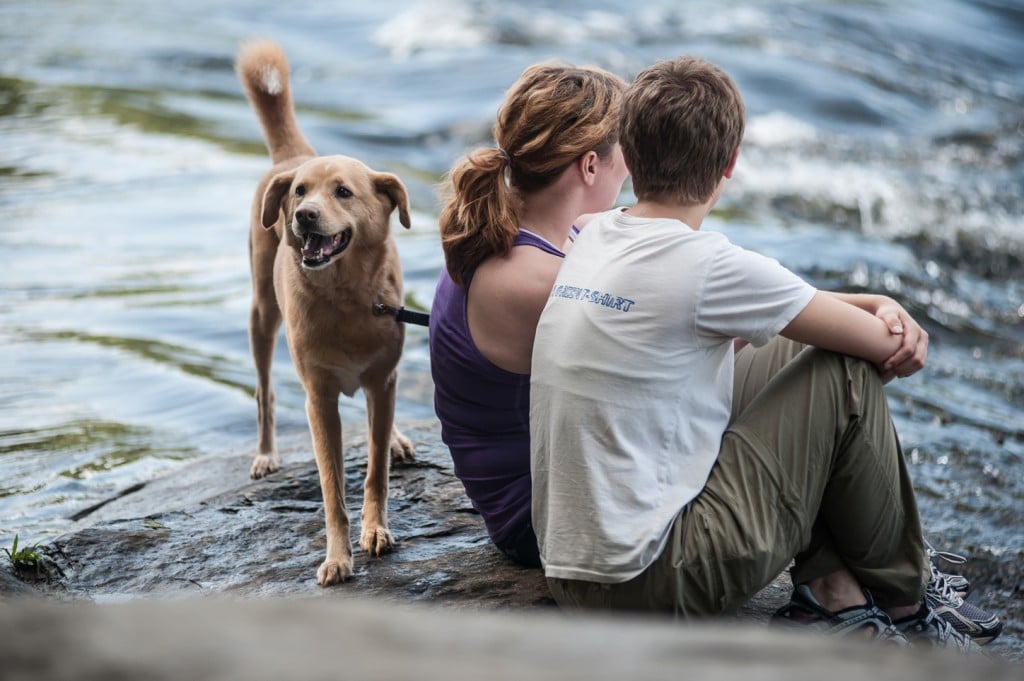 Tired of leaving your dog at home for weekend fun? (Those puppy eyes take a toll.)
Bring your pup to new territory in Columbia, SC.
Just over an hour-and-a-half drive from Charlotte Center City, Columbia, SC, is a dog-friendly destination with plenty of places to bring your pup along for the ride. Whether you want to eat, shop, play, or stay in South Carolina's capital city, there are lots of options for you and your furry friend.
Here's a full rundown of where to go for a dog-friendly getaway in this nearby South Carolina city.
For a Bite
Columbia offers no shortage of pet-friendly restaurants, coffee shops, breweries and bars. Start the day by grabbing a cinnamon scone or chocolate croissant and cup of joe and head for the patio at Sweetwaters Coffee & Tea. Other great breakfast or brunch options, like the avocado tartine or a roasted sweet-potato bowl, satisfy at smallSUGAR. For fare with a little more heft, hit up Home Team BBQ for unreal servings of pulled pork, brisket, barbecue chicken, and ribs.
At Jake's Bar & Grill in Five Points, your pup can chill on the spacious outdoor patio while you play pool, shuffleboard, or darts and indulge in the Ripper's menu with an order of Big Earl Fries—hot chicken, cheese, slaw, pickles and a special "Comeback" sauce.
The Gourmet Shop, Cafe Strudel, Publico Kitchen & Tap, and the many Columbia breweries are also big hits with the four-legged friends.
Shop Around
Since 1883, Mast General Store has served its communities and it's still a visitors' favorite today. Clothing, outdoor adventure gear, tchotchkes, and of course, barrels of colorful candy fill the floor of this popular dog-friendly purveyor. Don't be surprised if a staff member presents your pup with a treat.
Stop by the Soda City Market on Saturdays from 9 a.m.-1 p.m. to shop over 100 vendors lining Main Street, stretching anywhere from one to three blocks depending on the season. Browse handmade and locally made gifts and goods—plus locally grown food—while music fills the streets. In the fall, Oktoberfest adds an extra layer of fun to the festivities.
A little farther outside of town, Cottle Strawberry Farm welcomes dogs as you pick your own harvest.
Play in a Park
From the national to the hyper-local, Columbia is packed with parks.
At Congaree National Park, 26,000 acres of tall tree-filled trails await. The primitive nature of the lush trails, with lots of wildlife and other interests, will appeal to your pup's curiosity.
For fishing and nature right in the City of Columbia, Riverfront Park offers an in-town outdoor experience. Separating the Historic Columbia Canal and the Congaree River, this park features a popular trail your pup is sure to love. Part of the Three Rivers Greenway, Riverfront Park can mark the beginning of a long, lovely walk full of sights and sounds—especially if you stop at the amphitheater during a festival or small concert.
Take a Tour
The South Carolina State House self-guided grounds tour welcomes pets (leashes required). This outdoor walk tours the 18-acre Capitol complex, oozing with history from the Civil War to Civil Rights. Simply download the tour brochure and start stepping.
Columbia's Main Street saw many pivotal Civil Rights moments as well. Remember this important history with a self-guided Columbia SC 63 tour, where sit-ins, marches, and protests occured. See an interactive map on the project's website, ColumbiaSC63.com.
Stay the Night
Looking to stay? Good dog. Columbia offers many dog-friendly hotels, which welcome Fido—for a small fee.
The Graduate Columbia has colorful rooms filled with Gamecock-inspired whimsy, while Aloft Columbia Downtown's spacious, modern digs boast the ideal, central location, walkable to dozens of restaurants and attractions.