Another Turn of the Screwing
The people's surrogates in Raleigh didn't slash just state unemployment benefits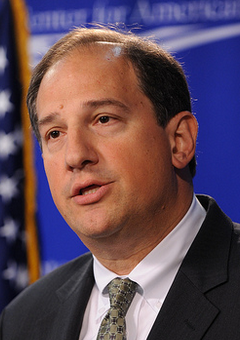 So you know how the General Assembly, with its Republican supermajority, and Gov. McCrory, a former moderate who took about 3.5 seconds to turn far right once he decided to run for governor again, are slashing unemployment benefits by about 35 percent, and how that's really kind of a dick move at a time of 9.2 percent unemployment?
It's worse than you thought:
An estimated 170,000 jobless workers in North Carolina will be thrown off the unemployment benefit rolls in July, thanks to legislation passed by state lawmakers this week that triggers a little-known provision of federal law.
North Carolina is joining the growing ranks of states that have decided they can no longer shoulder the growing financial burden of the unemployed. But it stands alone in violating a law that disqualifies its jobless from collecting federally funded unemployment benefits, which would allow the state's jobless to collect up to 47 weeks of additional aid …
"It is a self-inflicted wound," said George Wentworth, senior staff attorney of the National Employment Law Project.
States are forbidden from cutting jobless benefits if they want to remain eligible for extended federal aid. Congress put the so-called "non-reduction" rule in place in 2009 when it added $25 a week to jobless benefits as part of the stimulus bill. The idea was to ensure the federal help flowed to the unemployed, rather than to state coffers …
North Carolina officials could have averted the federal reduction by simply delaying benefit changes until Jan. 1, 2014, when the current extension of federal benefits are scheduled to expire.
But officials there — concerned about the mounting red ink in the state's jobless fund — decided to move more quickly, passing a law that would trim benefits in July. As a result, the state will forfeit as much as $780 million in federal funds, baffling both advocates for the unemployed and federal officials who say the cuts will harm the economy.
"Unemployed workers and their families spend these benefits in local grocery stores and small businesses, and use them to stay current on mortgage or rent payments and utilities," said acting Labor Secretary Seth D. Harris. "For these reasons, UI programs are vital to economic growth in difficult times."
Well, the governor has a phrase for it. He used it just the other day, after another step-on-a-rake episode in North Carolina state government. He apparently will have to use it again. And again. And again …