Best Bets July 2013
Your best bets on what to see and do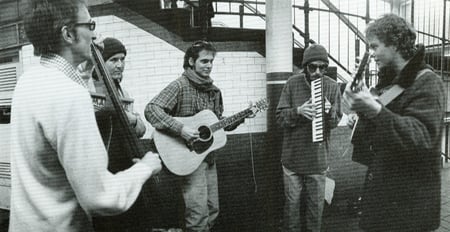 Watkins Glen-Summer Jam Recreation
The Visulite Theatre attempts recreate the magic of Summer Jam, the rock show that brought more than 600,000 to Watkins Glen Grand Prix Raceway in New York in 1973. The top acts in the original show were The Allman Brothers Band, Grateful Dead, and The Band. In this 40th anniversary re-creation, The Blue Rags, The Ends, and Brother Esau will cover some of that timeless music. July 25 at Visulite Theatre.
Narrow Daylight
Susan Davis is trying to cope with the loss of her son in the Iraq War when a surprise visitor comes to greet her: a young Iraqi girl who is connected to her son in ways she couldn't imagine. In this award-winning Sevan Kaloustian Greene play, lives are turned upside down when cultures collide in Panama City, Fla. This season-opening play won the 2012 nuVoices for a nuGeneration New Play award.
July 24-Aug. 3 at Actor's Theatre of Charlotte.
Summer Pops Series: Celebrate America
The annual Celebrate America performance is one of the most talked-about Charlotte Symphony shows of the year. The concert is full of pomp and spectacle, filling the air with patriotic music and, by night's end, a large fireworks display. Conductor Albert-George Schram will lead the symphony, following a short opening act by the Charlotte band Lakeside Drive. July 3 at Symphony Park. Details on page 32.
Vienna Tang
Pianist and singer-songwriter Vienna Tang moves within different genres and often draws comparisons to Tori Amos. But while Amos tends to be overt in her presentation, Tang is a more nuanced lyricist, folding herself inside the music. The words and style make her mysterious and intriguing, coaxing the audience to take a closer look at the performance. July 20 at McGlohon Theater.
Lights. Camera. NASCAR.
Some of the most memorable characters in racing movies are the cars themselves. The NASCAR Hall of Fame displays some of the brightest stars with four wheels—the City car driven by Cole Trickle (Tom Cruise) in Days of Thunder, the Wonder Bread car driven by Ricky Bobby (Will Ferrell) in Talladega Nights, and even the souped-up Herbie the Volkswagon Beetle. More than 40 artifacts are on display to highlight the sport's longtime relationship with Hollywood. Through October 1 at the NASCAR Hall of Fame.