Best of Charlotte Magazine's Blogs: 2013
A list of our lists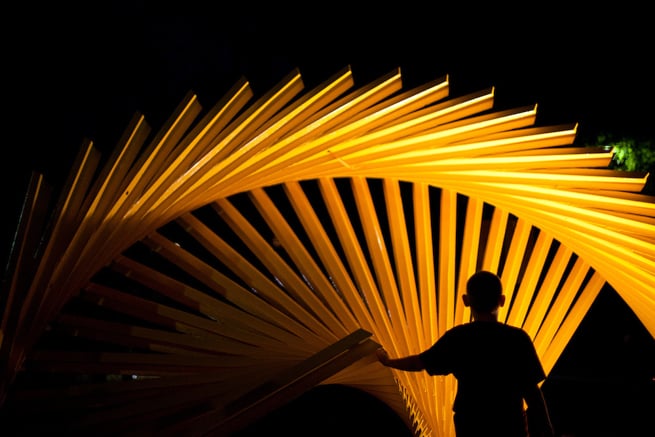 At Charlotte magazine, 2013 was a good year for blog writing. In the months before I took over as executive editor in April, Rick hired a bunch of folks and gave them a bunch of blank web pages and said, "Fill them." And so they posted. They posted on nights and weekends and on their lunch breaks. Each post brought the potential for more readers—for their blogs, and for Charlotte magazine. Soon, these blog writers became experts in their subjects. Some have built followings among the movers and shakers in their industry. Greg Lacour's Poking the Hornet's Nest blog, for instance, has been the talk of city hall and the state house on several occasions. And Jeremy Markovich has created a buzz on his Way Out blog more than once, from a post on Pat McCrory's toe-stepping, to a gif of the most awkward hug ever, between McCrory and former mayor Anthony Foxx.
In the past few weeks, several of our blog writers have created best-of-2013 lists, breaking down the best things they saw in their areas of expertise last year. I've collected those lists here, to make them a little easier to find.
— Sarah Nowicki made three lists on our food blog, Dine & Dish. Here are the best appetizers, entrees, and desserts Sarah ate in Charlotte in 2013.
— Jarvis Holliday, the master of socializing in Charlotte (online and in person), broke down the best moments of Charlotte's nightlife and social scene here.
— Matt McKenzie has the toughest job in the business: He drinks beer and writes about it. Last week, he gave a toast to the best moments in Charlotte's beer scene this year.
— Andy Smith, meanwhile, gives you a list of the best concerts to ring in the new year tomorrow night on his Revue blog.
— On the Making Pictures blog, staff photographer Logan Cyrus does more than share photos—he tells stories through pictures. Here are a few of his favorite photos he made in 2013.
— When Greg Lacour launched our Poking the Hornet's Nest politics blog, he was concerned he wouldn't have enough material to post regularly. That concern was unfounded. He recaps the year in Carolinas politics with twenty-five quotes—presented in quiz format.
Thank you, bloggers, for your work. And thank you, everyone in Charlotte magazine's audience, for reading and watching and looking and clicking and sharing and being a part of a great year.