Bucket List: Visit NC's Famous Three Peaks From One Base Camp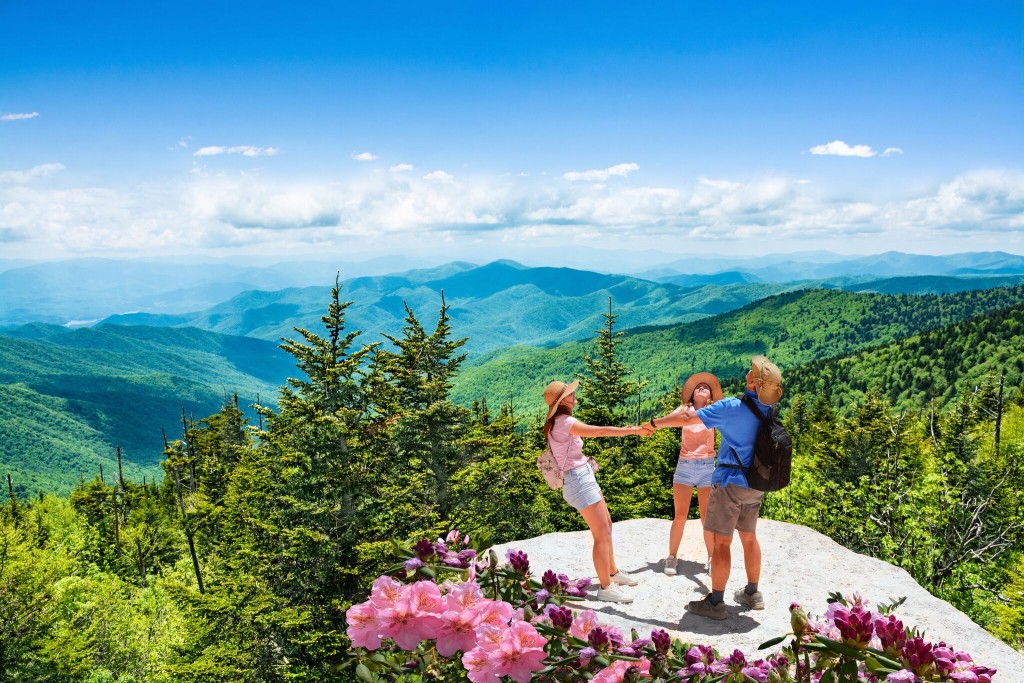 Cross off a bucket list item this summer, and visit all of North Carolina's famous Three Peaks! Why choose one when you can experience them all?
Only two hours from Charlotte, Mitchell County sits right in the center of all three mountain peaks—making for a convenient base camp ready to host your new adventures.
Each peak offers a unique experience:
Set up your vacation hub in one of the mountain towns of Spruce Pine, Bakersville, and Little Switzerland to experience all three peaks in one trip.
An outdoorsy person's paradise, this area in Western North Carolina boasts hundreds of trails with hikes to breathtaking views, flora and fauna found nowhere else in the world, and many adventures to discover.
You can take a day exploring each Peak, then settle back in at your mountain lodge, inn, or B&B to enjoy a great meal, a fire pit conversation, live music, or a simple drink on the balcony overlooking the majestic Blue Ridge mountains.
The adventures continue when you're not conquering the Three Peaks, too!
11 Things to Do in the Three Peaks Area
Spruce Pine, Bakersville, and Little Switzerland all offer unique experiences for you to explore during your stay. Here are some ideas for the time in between your hikes.
2. Enjoy local beer at craft breweries
4. Go horseback riding through mountain trails
5. Stroll all three quaint downtowns and dine mountaintop
6. Pick your own apples at heritage orchards
7. Peruse art galleries and pottery markets
8. Shop antique stores
9. Go kayaking or tubing on local rivers
10. Drive the motorcycle/sports car route, the Diamondback
11. Explore historic grist mills
Make this the year you check the Three Peaks off of your bucket list! Click here to plan a one-of-a-kind authentic mountain getaway with your family and friends.