Cancel Clutter: Local Expert Shares 5 Life-Changing Organization Tips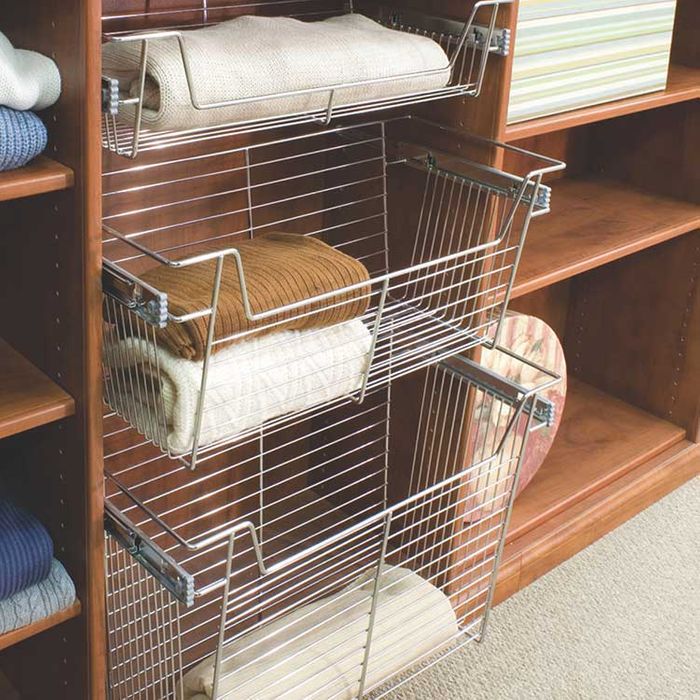 Spring cleaning season is upon us and there is no better time to reassess your home's most-used systems.
Is the pantry a disorganized mess? Has your closet become a black hole for belongings? Do you have an area ready for the clay-caked boots and wet raincoats of spring and summer?
If any of these questions stressed you out a little, perhaps your home systems aren't working as well for you as they could.
Laura VanSickle, co-owner of local organization solution company Closets By Design, says that even the smallest changes in your spaces can make big differences in your lifestyle.
Since moving to Charlotte more than 20 years ago and operating her company here since 2004, VanSickle has learned many organizational tricks homeowners can use to crush clutter and make their homes work better.
5 Organization Tips to Help Get Your Life in Order
1. Rethink existing spaces
Before you do any reorganizing, take a step back and allow yourself to rethink the space.
Is it truly being used to its best potential? Is it being used the way it is currently because it is what you need? What's working and what isn't?
Don't be afraid to get creative with the way your spaces are used. Nontraditional placement can often be the best solution for your family's needs—like a desk set up in an unused corner or a craft room that doubles as a guest room. Your rooms and areas can accommodate more purposes than you think.
2. Out of sight, out of mind
When in doubt, hide it! VanSickle's company specializes in sneaky systems such as Murphy beds, pull-out storage, and hidden racks.
Tight on square footage for both a home office and a guest room? Install a Murphy bed with plenty of double-duty storage—it's a chic office setup on weekdays and a convenient sleeping solution for surprise weekend visits from the in-laws.
Limited space in the pantry or closet for things like spices or belts? Think beyond the available space you see and create more useful systems like slide-out belt racks, spice shelves, and more.
3. Use bins and baskets
VanSickle says that every item should have a place, and using bins and other accent containers can be an aesthetically pleasing way to bring intention and function into your home.
Containers are your friends. Use bins and baskets to organize groups of items in ways that make the most sense for your household. Keep loose items like scarves, belts, craft supplies, small toys, and more organized and out-of-sight.
On the note of aesthetics: Storage and organization should be seamlessly weaved into your home's design. Especially when renovating, you want new storage systems to look like luxury features, not afterthoughts. For a polished look, use high-quality products that will stand the test of time such as the systems Closets By Design custom-makes at their facility near Carowinds.
4. Look up
So often, vertical space goes unused. Change that!
In the kitchen, closets, garage, and other spaces, there are many ways to bring function to vertical spaces with smartly placed hooks and shelves. Store bikes and kayaks in the garage's lofty areas. Build cabinets all the way up to the ceilings. Organize high shelves using baskets and bins for easy access.
5. Reduce pile-ups
No matter how neatly you stack things, a pile is still a pile. This is true whether it's clothes, books, mail, or anything else.
If you're stacking your clothes on closet shelves, follow the rule that your piles should never be higher than four to five items. This way, when you go to grab something from the middle, it is still easily accessible without causing an avalanche. It also looks much more organized and intentional when you limit your piles to low heights.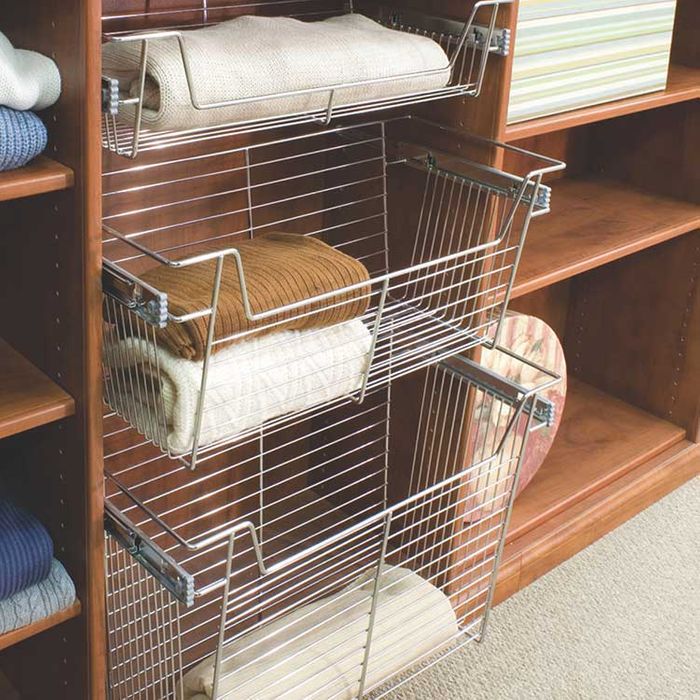 Ready to get organized? Some people prefer to go the DIY route for their homes, but be wary of taking on a task that feels out of your league. If getting organized feels like too tall of an order, or you simply don't know where to start, let the experts at Closets By Design help.
VanSickle's team of 20+ local designers will do all the design work for you, customizing the solutions to fit your space and your lifestyle. Choose from a variety of finishes and add-ons to make it completely yours. Even better? The install is complete in a day, so you can start living your new, organized life right away!
Call Closets By Design Charlotte at 704-588-7272 to schedule a complimentary consultation. A designer will come to your home to see your space and design a custom organizational solution for free. There is no obligation to book. If you decide you like the design, you'll pick an install date. It's that easy! Learn more and see ideas at charlotte.closetsbydesign.com