CMS Board Suspends Superintendent Wilcox
Two-year schools leader has clashed with board members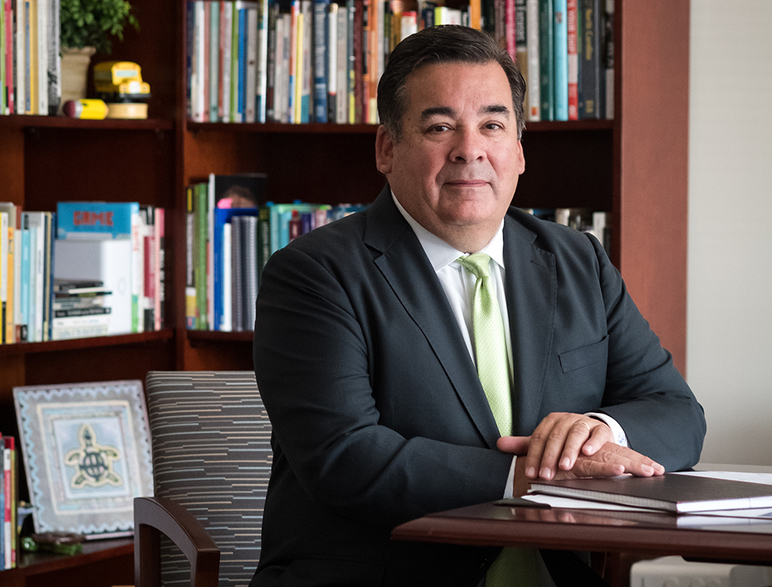 WFAE reported Monday morning that the Charlotte-Mecklenburg school board, having met for five hours Friday and again early Monday, had relieved Superintendent Clayton Wilcox of his duties. The school system, which initially declined to comment, released a statement at 11:07 a.m. that, after a fashion, confirmed the news:
CMS can confirm that the Charlotte-Mecklenburg Board of Education has suspended Superintendent Clayton Wilcox. The suspension goes into effect today and Dr. Wilcox will continue to receive his salary while suspended. During this time, Earnest Winston will serve as Acting Superintendent. CMS remains focused on the priorities that matter most—our students, teaching and learning in every school as we look forward to the start of the 2019-2020 school year. Because this is a personnel matter, we cannot provide further details at this time.
The announcement is likely to have public officials, parents, and students scratching their heads. It was no secret that board members had clashed with the 63-year-old superintendent since he assumed leadership of CMS two years ago—he's been accused of arrogance and inconsistent cooperation with board members, and he's been criticized for missteps like his delayed disclosure of lead testing in schools and his initial speculation, after a fatal shooting at Butler High last year, that bullying was a factor—which it wasn't.
More recently, Wilcox shouldered the blame for ending CMS' practice, required under district legal policy, to fingerprint incoming employees as part of background checks, WBTV reported this month. "We dropped the ball because we didn't change the policy before we changed the practice," Wilcox explained.
His leadership's effects on school performance have been minimal: Under his watch, test scores and graduation rates have shown little progress. Still, in January, the board issued a unanimous vote of confidence in Wilcox's leadership and approved a contract extension and raise to $307,000 per year.