Shopping Guide: Diamond Jewelry Gifts Under $1,500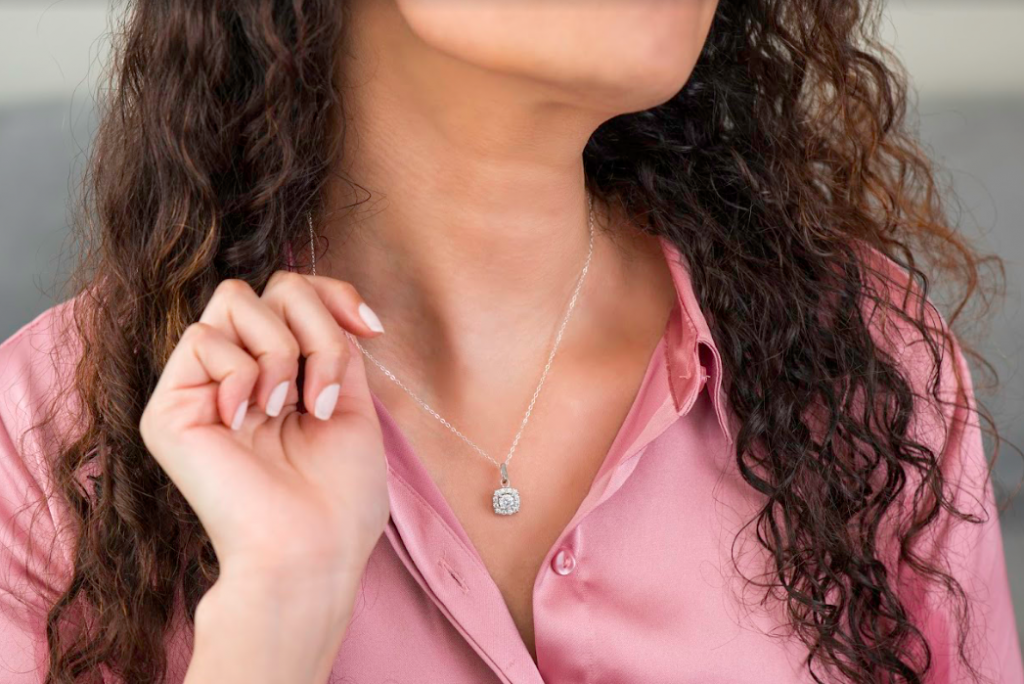 When you're shopping for someone special on momentous occasions, a plain, ordinary gift doesn't feel appropriate.
Whether you're looking for a thoughtful Valentine's Day gift, a breathtaking birthday gift, or a magnificent Mother's Day gift, ethically-sourced diamonds are always a winning choice.
But with a multitude of styles to choose from—and a budget to stick to—gifting diamonds can seem like a tough task.
Let's make it easier for you: Lab-grown diamonds are both an ethical and more affordable option than mined diamonds. (Source.) So, you'll have no problem finding something your partner will love while staying within a $1,500 budget. You may even find something stunning for less than you had budgeted for—wouldn't that be a treat?
Diamond Shopping Tips
Shopping online for diamond jewelry is extremely convenient, but remember that this convenience comes with risks if you do not shop with a trusted retailer.
Clean Origin was founded by a team of diamond industry veterans with over 100 years of combined experience, putting quality and ethics at the core of the business.
If shopping for a loved one, take note of the type of jewelry they currently wear or make note of it in passing. This will give you an idea of shopping details such as whether they like white or yellow gold and minimalist or novelty pieces. In other words, it gives you a jumping-off point!
For unsure shoppers: Clean Origin's 100-day, no-questions-asked return policy gives plenty of time to ensure everything is just right following your purchase.
Ready to see some gift ideas within your budget?
To get you started, below are diamond jewelry gifts you can shop online that would make gorgeous gifts for birthdays, holidays, anniversaries, and other memorable moments—all ringing up at $1,500 or less. (Clean Origin's shipping and returns are free.)
Diamond Jewelry Gifts Under $1,500
Diamond Stud Earrings
Diamond stud earrings are another easy gift, as long as the person on your list has their ears pierced!
While many quality diamond stud earrings can cost thousands of dollars, lab-created diamonds are much easier on the wallet. That means your $1,500 budget could purchase a pair of 1-Carat diamond studs in a four prong 14K gold setting—a no-fail gift anyone will love for everyday wear.
For more unique diamond earring gift ideas, try emerald cut, oval cut, or pave studs. Or, the person in your life who really loves to sparkle will adore a pair of diamond hoops. All of these options are within a $1,500 budget at Clean Origin.
Diamond Bracelets
Has someone in your life always loved the tennis bracelet look and feel? A 3-carat single row diamond bracelet will make their eyes light up!
Diamond bracelets are an elegant gift for the jewelry lover, and Clean Origin offers four options within your $1,500 budget range that are sure to dazzle.
Diamond Necklaces
For a person who doesn't wear rings often, a diamond necklace is a fantastic gift. Not only is sizing simple with necklaces, but there are also so many styles to choose from to suit your loved one's taste.
From a timeless 1/2-carat solitaire pendant to an on-trend halo diamond pendant to a more personalized pick featuring a cross, heart, teardrop shape, or a starburst or floral halo — a $1,500 budget can buy a stunning diamond necklace your loved one will cherish forever.
If you don't choose the perfect style, don't worry! Clean Origin's 100-day return policy ensures the giftee is satisfied with no questions asked. Discover all of these gifts and more at www.cleanorigin.com today!