'Disappointing'
McCrory finally speaks on his Duke career—and says next to nothing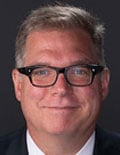 The Greensboro News & Record ran a long story Sunday that advertises itself as Gov. McCrory's "first in-depth interview about his career—and how it shaped his philosophy—since the [Dan River coal ash] spill a month ago."
This would appear to be big news. McCrory has been notoriously tight-lipped about his nearly 30-year career at Duke, going back to his days as Charlotte's mayor. The Feb. 2 spill and subsequent federal investigation, of course, has made that relationship more relevant than ever.
But for all of its own hype, the interview reveals little we didn't already know, or that actually matters.
There's the image of Lineman Pat, donning a helmet and working the power poles: "The guys riding with me taught the college boy some things he didn't know. Putting on rubber gloves and actually putting your hands on hot wires was a good learning experience."
There's McCrory moving on to recruit engineers: "I learned a lot about interviewing skills, and I wrote a training manual about it." There's his 1988 layoff, which taught him "never to take a job for granted." There's McCrory getting elected to the City Council, then mayor, and having to cut back his hours at Duke to devote himself to his public office.
None of this self-serving boilerplate enlightens us on the critical questions that hover around McCrory in the aftermath of the Dan River spill, and there's no indication these were even asked: How much is the Duke stock McCrory owns worth? Has he at any time as governor asked the Department of Environment and Natural Resources to give Duke special treatment? To what extent was he or his office involved in DENR's quashing of citizen lawsuits under the Clean Water Act and subsequent nominal fines?
Instead, we get:
At the end of the interview, McCrory took stock of his past relationship with Duke Energy and the coal ash crisis.
He said Duke taught him what to do—and that'll be the right thing.
"The one thing regarding the spill which is disappointing is that there was a lack of oversight of understanding what was beneath the coal ash, what was beneath the pond and the lack of a plan," he said.
According to public records, engineering inspectors have had concerns over the drainage pipes under the company's Dan River ash basin as far back as 1996. Their warnings went unheeded, leading to the Feb. 2 coal ash spill, the third worst in U.S. history.
"That's a serious, serious breakdown within that company that must be addressed. And I've demanded an answer in a short period of time," McCrory said.
As should be obvious by now, the opportunity to do "the right thing" came and went quite a while ago. McCrory should be commended—barely—for demanding that Duke clean up its coal ash ponds, as he did last week. We should note, too, that none of McCrory's Democratic predecessors did anything about the problem.
But let's not lose sight of the point here: McCrory is demanding action from Duke only because circumstances have forced his hand, which he's using to pat himself on the back a bit too much, methinks.
Something else we need to realize: Whether McCrory explicitly told DENR to let Duke slide on inspections is, at this point, almost immaterial. I get the sense that much of the national media (and state, too) is itching for a smoking email—a terse missive from the boss's office along the lines of, "Hey, get these things approved ASAP. These are the guv's friends, y'know."
Who knows? Maybe someone was dumb enough to put something like that in writing. But as The New York Times' front-page story on the spill, McCrory and DENR made clear Friday, the administration's fetish for "customer service" created a culture in which that kind of message was understood without having to be expressed:
Last year, the environment agency's budget for water pollution programs was cut by 10.2 percent, a bipartisan commission that approves regulations was reorganized to include only Republican appointees, and the governor vastly expanded the number of agency employees exempt from civil service protections, to 179 from 24.
The effect, said midlevel supervisors who now serve at the pleasure of the governor, is that they are hesitant to crack down on polluters who might complain to Mr. Skvarla or a lawmaker, at the risk of their jobs. Several spoke anonymously out of fear of being fired.
"They want to have a hammer to come down on anybody who hinders developers by enforcing regulations," said a supervisor whose department is supposed to regulate businesses under laws devised to protect water quality. "We're scared to death to say no to anyone anymore."
A second supervisor, also speaking on the condition of anonymity, said: "A lot of us never considered ourselves political creatures. What's happened here has really blown us out of the water. People speak in hushed tones in the hallway to each other. We go offsite to talk. It's totally changed the culture of this organization" …
Susan Wilson, an environmental engineer who inspected storm-water runoff at factories and subdivisions, quit last year after her duties were transferred to another department with little expertise in the subject. She said the bureaucratic shuffle was meant to satisfy developers.
"Business is important, but there should be a balance between the regulated community and the environment," Ms. Wilson said. "It's all out of balance here."
When you change the culture that thoroughly, you needn't issue marching orders. The culture does it for you.
If you missed it Sunday morning, do check out Stuart Watson's half-hour special report on the entire coal ash mess on WCNC-TV's "FlashPOINT": the environmental and political implications, testing of the water, the basics of steam plant operation, and more. It's an excellent overview of the issue and how, and why, it matters. (Video below.)