Editor's Note (February 2021): Warm Hearts, Courtesy of Benny Pennello's
Making room for love in a tight space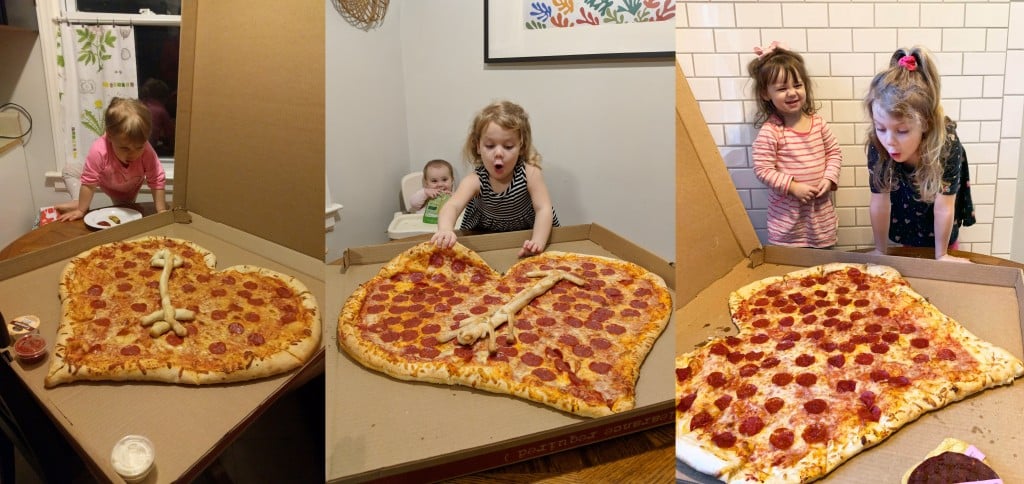 THE LARGE PIZZA at Benny Pennello's is a monstrous 28 inches. It takes finesse to fit the box through the NoDa restaurant's door frame—just a slight tilt so the contents don't slide or fold. One takes extra care on Valentine's Day: On the most romantic date of the year, Benny P's lovingly reshapes the pie into a heart, topped with an arrow of breadsticks.
Benny P's opened next to Heist Brewery in 2015. When our first daughter was a baby, we decided to forego a date night at one of the city's dimly lit, high-dollar establishments. The reservation game was too much for this pair of sleep-deprived parents. Instead, we started a tradition that continues today: a massive one-topping pizza shared among our kids and close friends.
As I write this in December, we're still months from a life that resembles pre-pandemic times. The holidays were a major source of change and heartbreak for most of us. Multiple FaceTime sessions replaced family gatherings. But our February tradition fits neatly within the confines of COVID-19 protocols. This year, I'll take even more care in transporting that oversized box to the van. It'll be nice to feel even a small amount of control over our traditions.
The centerpiece of this issue looks at how office life has changed over the past year, but we're all about work-life balance here at Charlotte magazine: We carved out space for love stories, too. I'm particularly excited to have Jesse Soloff back in our pages. Jesse's first piece for us—the 2017 essay "Our First Home"—won a City and Regional Magazine Association Award. It recounted his last days with his first wife, Taylor, who passed away in 2016. This month, Jesse writes about finding new love.
Jesse approached us with this stunning essay late last year, and it was difficult to hold until this issue. But love is worth waiting for, and I hope you can find your own way to celebrate it in February—with or without pepperoni.