Eyeing a Vacation in 2021? Financial Advisor Shares 5 Savings Tips for Future Splurges
Local financial advisor Aaron Combs gives savings advice for those dreaming of—and planning for—better days.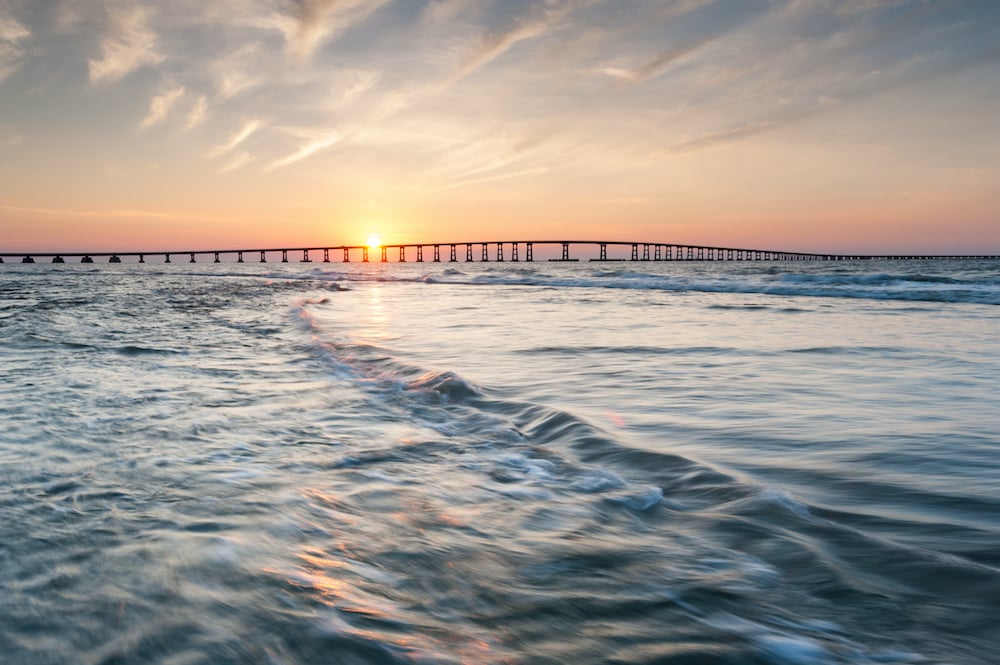 Dreaming of better days? Preferably spent beneath a beach umbrella in the Outer Banks or somewhere farther, like Amelia Island? Or are you thinking about a big purchase in 2021—a lake boat or bathroom renovations, perhaps?
Coronavirus may have had to delay some splurges, but that doesn't mean these dreams are financially impossible.
Many people incorrectly believe that they need a lot of cash in order to begin saving or investing.
According to Aaron Combs, CERTIFIED FINANCIAL PLANNER™️ at Parsec Financial, the truth is this: "The earlier you can start saving will boost your future savings, even if it is a small amount."
"The power of compounding and long-term investing makes all the difference," he explains.
If you're wondering how to make your 2021 goal a reality during the 2020 financial climate, Combs shared his best "financial housekeeping" tips with us.
Here's how to start saving now for future financial freedom.
5 Steps to Getting Financially Prepared for a Future Splurge
1. Review your savings strategy
"This is a great time to review your budget and understand where your money goes on a month-to-month basis," Combs says. "Expenses are one of the few things we can mostly control. We cannot control the economy or the markets, so during times like these I emphasize budgeting and reviewing your expenses."
If your income has stopped, Combs says, "this isn't a time that I would suggest stressing about saving extra and just focus more on your immediate and essential living expenses."
Instead of putting additional pressure on yourself, look at the things you can change in the future, such as your savings strategy. Then, Combs says, you can make a plan for how you will resume or adjust savings once you are in a position to start saving again.
2. Assess your emergency fund
Many of us are realizing how important it is to have an emergency fund. Some things are out of your control, and unfortunately, you should prepare for the worst.
You can control the effort you put into savings.
Combs says, "This is a perfect time to make sure that you have enough of an emergency fund built up to cover your expenses for at least six months in the event you were to lose your job."
3. Save unused "fun money"
"Since we're all mostly stuck at home with little to go out and spend our fun money on, I would suggest setting that fun money aside," Combs says.
According to the most recent data from the U.S. Bureau of Labor Statistics (BLS) Consumer Expenditure Survey, the average American in 2018 spent 12% of their monthly expenses ($621 out of $5,102) on restaurants, entertainment and personal care. Combs notes that saving as much of that as possible now will reap big benefits later.
4. Don't over-spend
Sometimes the simplest advice is the most effective.
"Spend less than you make," Combs says. "This is the easiest way to ensure you are able to save."
After reviewing your budget and savings strategy, he says you should be able to see clearly where your money is going each month.
"If you are spending more than you make each month, see where you can make adjustments," he advises. "Letting go of some of the extras, such as those monthly recurring nice-to-haves, can help significantly as they add up over time."
5. Use extra funds wisely
If you have an income and unallocated funds (such as "fun money"), you can start looking at how to best use those funds.
"If you feel comfortable with your emergency fund," Combs says, "talk to your financial advisor and determine the best strategy for any extra funds you may have. You can look towards paying off higher-interest debt or adding to your investment portfolio."
The key to saving is planning, Combs says.
Have a realistic budget and ensure that all funds are allocated to something. This will help you plan ahead for the things you want to spend your money on (not need).
When you plan ahead, your 2021 wishful thinking can hopefully become a reality.
Click here to set up a free 15-minute call with Aaron Combs to discuss your plans and learn how he can help.
Parsec Financial is a fee-only Registered Investment Advisor (RIA) with $2.5 billion in assets under management as of March 31, 2020. Parsec provides investment management, financial planning, tax planning, trust services and business retirement services to more than 1,700 individuals and businesses in six offices across North Carolina.