Giving for the Love of Animals
If you are looking for the best way to make your own charitable impact in your community, explore options with Foundation For The Carolinas.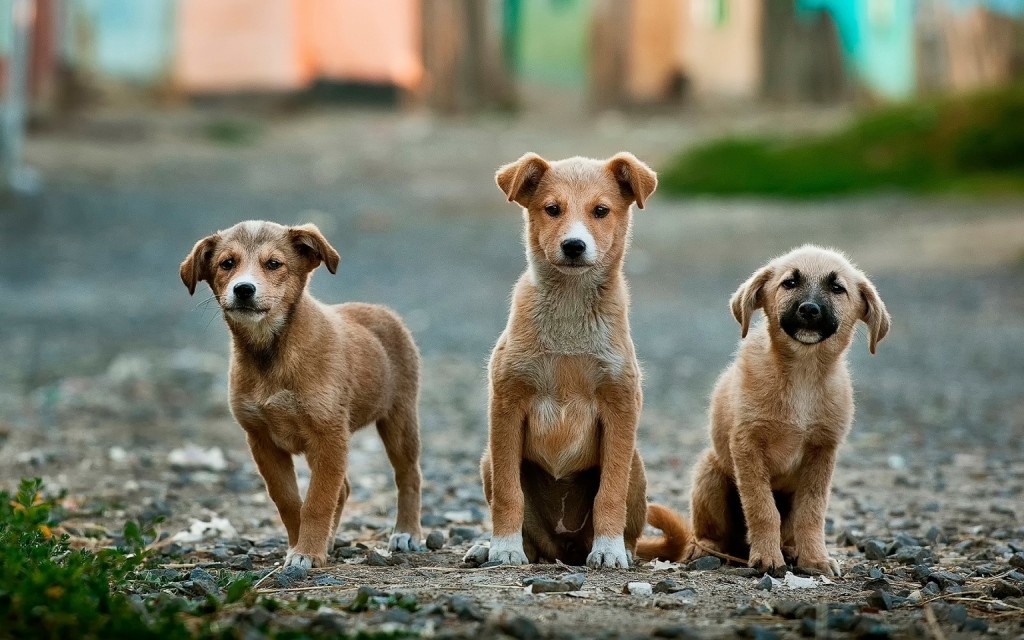 Michael and Lenora Borchardt have a strong belief in rescue and adoption for all family pets.
They translated this passion into a transformative charitable gift. Using their donor-advised fund with Foundation for the Charlotte Jewish Community—a supporting organization of Foundation For The Carolinas—they helped the Animal League of Gaston County expand the Gaston Low-Cost Spay/Neuter Clinic Lenora Borchardt Center, which has performed more than 60,000 surgeries.
According to Terry Kenny, executive director of the clinic, "Before the Borchardts made their first donation, nearly all animals entering the shelter were euthanized, there were hardly any rescues and all of the rescuers paid the vet fees out of their pockets. They changed the entire landscape of animal welfare in Gaston County."
Plan Your Own Charitable Giving
If you are looking for the best way to make your own charitable impact in your community, you may want to explore options with Foundation For The Carolinas, the community foundation that serves the 13-county region around Charlotte.
FFTC offers a wide variety of options to meet individual goals, such as:
FFTC Donor Advised Funds, which allow you to make grants to the nonprofits most meaningful to you.
FFTC Scholarship Funds, which allow you to provide educational opportunities to promising K-12, college and graduate students.
FFTC Designated Funds, which allow you to support a specific nonprofit, house of worship or educational institution.
Amplify Your Impact Using Non-Cash Assets
Perhaps you have accumulated non-cash assets or inherited real estate. These assets can be turned into major charitable impact, but many nonprofits are not able to accept them on their own. FFTC can help.
Through an innovative program, FFTC can accept assets such as pre-IPO shares, business interests or commercial real estate, holding them until liquidation. Then, once liquidated, the proceeds can fund an FFTC charitable fund. In this way, one single gift can be used to achieve a range of charitable goals.
And while the charitable impact is the main priority, one side benefit is that these transactions often result in significant tax benefits.
Plan Your Unique Legacy
Whether you are just beginning the process of planning your estate – or are reviewing an existing will – you may want to consider the charitable legacy you wish to leave. One option is to name an FFTC gift fund as a beneficiary of your estate. Our team will ensure your wishes are documented and faithfully carried out.
By creating a planned gift through your community foundation, you can:
Engage family members in future grantmaking decisions.
Create a permanent endowment to fund your favorite charities in perpetuity.
Ensure ongoing support for a meaningful cause, even as needs and nonprofits change over time.
And by also leaving a portion of your planned gift to an FFTC Community Impact Fund, you can provide permanent support for a general area of charitable interest, such as human services, the environment or the arts – addressing needs and opportunities as they evolve over time.
The Community Impact Funds were created based on community needs and donor interest. Like the Borchardts, many donors are passionate about animal welfare, resulting in a fund dedicated to supporting the well-being of companion animals.
A planned gift can be established at FFTC with a variety of assets, such as: retirement plan assets, life insurance policies, charitable remainder trusts, charitable lead trusts, publicly traded securities, privately held stock, cash and real property.
Your Partners in Philanthropy
The Foundation For The Carolinas team is always available to answer questions or explore options for charitable giving. Contact them at philanthropy@fftc.org or 704.998.6412 today to learn more.