Small Business Saturday Returns to South End
Between Thanksgiving and New Year's, spend a day in this vibrant retail hub and pick up something for everyone on your list.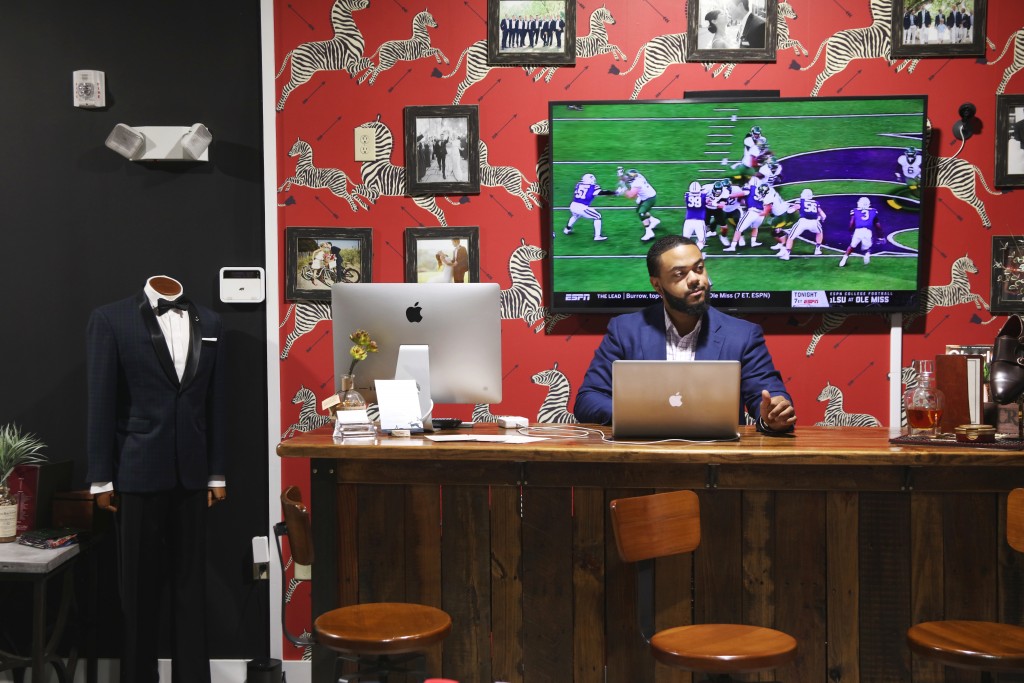 Grab your mask and head over to South End: Small Business Saturday returns on November 28.
Nearly half of the U.S. economy is fueled by small businesses, and the Charlotte region is no different. With 82 percent of regional businesses employing fewer than 100 people, you help boost the regional economy when you shop small.
South End is always a trusty spot to discover great cafés and bars, hit up an art gallery to watch artists work, catch a concert, or simply stroll along the buzzy streets with your crew. In all, 102 locally-owned restaurants and shops make the neighborhood special.
This year, between Thanksgiving and New Year's, explore shops, restaurants, and breweries and spend a day finding great holiday gifts for everyone on your list.
Hop on the light rail, or grab a bike, scooter, or rideshare—you don't have to have a car to enjoy a day in South End.
Start the day at Not Just Coffee with an order of lox-and-egg on toast, latte on the side. Fueled up, you're ready to make your way through the local boutiques, from trendy fashion and gifts at Girl Tribe Co. to all things Queen City at 704 Shop, and others, like Fit Atelier, and Magnolia Emporium.
While you're shopping at places like Girl Tribe Co., ask for the Small Biz Hero Card. With this, when you spend at least $10 at participating small businesses, you get a sticker, and if you do so five times, you receive a South End tote bag or t-shirt designed by local print studio Three Little Birds, printed by MacFly Fresh. Take your completed Small Biz Hero Card to the two Fifth Third Bank locations in South End anytime between November 28 and December 31 to claim your prize(s)! To start shopping with rewards, get your Small Biz Hero card at any of the places listed here.
From November 28 to December 19, every Saturday from 10 a.m. to 3 p.m., pop-up vendors will also set up to sell everything from fuzzy sweaters to handmade hats and jewelry, and more, at two hub locations:
On a sunny day, get your steps in along the colorful "magic carpet" murals on the paved Rail Trail, which runs along the Blue Line light rail track. Then let Sycamore Brewing, Triple C Brewing Company, Wooden Robot Brewery, or any one of the six area craft breweries pour you a cold one for an afternoon treat. Too cold for a brew? Hit up Futo Buta, located by the Bland light rail station, for a warm and hearty bowl of ramen or other Asian fare.
For more details about South End Small Business Saturday, or to sign up as a pop-up shop, visit SouthEndCLT.org.