Historical Secrets: How Well Do You Know Virginia Beach?
While Virginia Beach boasts gorgeous coastal scenery, the place itself is more than just sun and sand—in fact, there are many historical secrets some locals don't even know about.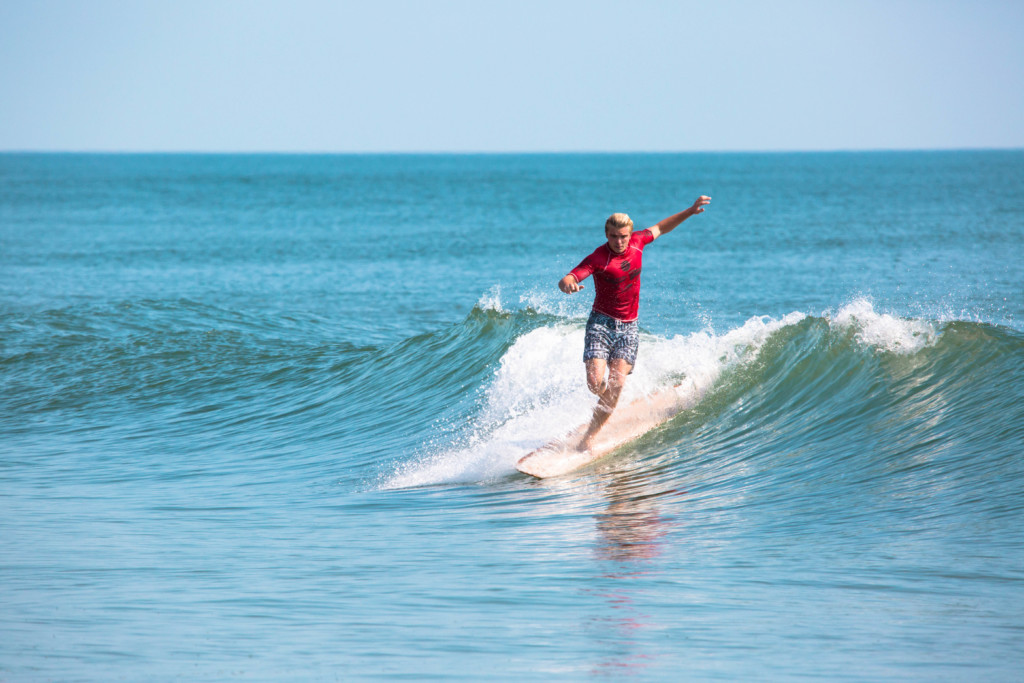 You may not initially think of skipping town for a fall weekend trip to Virginia Beach, probably because your mind pictures summer staples such as a neon ferris wheel and a bustling boardwalk. But we're here to let you in on a little-known secret: Virginia Beach has some serious character beyond the sand… You just need to know where to look.
You can peek into America's past at the many famous landmarks and museums in Virginia Beach, but for the lesser-known nuggets of history and quirky finds, read our insider tips below.
---
Secret 1: Many Buildings Have Past Lives
From breakfast in a doctor's office to beer in an old firehouse, here are some of our favorite places in Virginia Beach with a hidden history all their own.
Back Bay's Farmhouse Brewing
Once serving as a gracious wedding gift, this 1912 inland farmhouse now serves up locally infused beer and wine to its coastal city inhabitants and tourists alike. The libations' fresh ingredients—figs, blueberries, and hops—are grown literally in Back Bay's backyard on its very own farm.
Back Bay's Farmhouse Brewery offers you to stay awhile with regular wine and cheese tastings, food trucks galore, farmer's markets on the farm, and even seasonal floral arrangement workshops. Stop in to tour this historic home and sip one of their carefully crafted brews, such as The William, aged with peaches and apricots named after the builder himself.
Doc Taylor's
First a local practice and the residence of Virginia Beach's famous Doctor Taylor, then a flashy bright pink motel, Doc Taylor's is now a local breakfast and lunch favorite… and it's exactly what the doctor ordered: soul-nourishing comfort food and a signature, all-curing Bloody Mary.
From fluffy banana pancakes pegged "Ellen's Favorite" (presumably a cheerful regular customer) to creative weekly specials such as the taco omelet, you really can't go wrong here. This family-friendly local hotspot boasts hospitality in all directions, even if it's your very first time.
Commonwealth Brewing Company
Many may stumble upon this craft brewery steps off the funky Chesapeake Bay (flip flops mandatory), blissfully unaware of its former life as a fire and rescue station. First built in 1962, the structure that now houses Commonwealth Brewing Company has since been fully renovated to include a double garage bay tasting room, private event spaces, an outdoor beer garden, and a barrel cellar housing hundreds of mixed fermentation barrels.
Margie & Ray's Restaurant
Located only a short drive away from the VB hub, Margie & Ray's is in Sandbridge Beach—a secluded and incredibly peaceful five-mile strip of pristine beach. With this seclusion comes fewer city lights, meaning it's the perfect place to escape Virginia Beach's bustle and spend the night under the stars.
On Sandbridge Road, you'll find Margie & Ray's Restaurant, a once-upon-a-time country store and tackle shop that now serves up fresh, no-frill meals like Fish and Chips, Crawfish Etouffee, scallops, and more.
---
Secret 2: Strong Surf Ties
From the first surfboard on the east coast to the longest continuously-running surf contest in the country, surfing is deeply rooted in Virginia Beach.
In 1912, the then-sleepy Virginia Beach had only been incorporated as a town six years prior when a young local received a large, unexpected package from his uncle. His uncle, who had been visiting Hawaii, sent James M. Jordan Jr. a massive surfboard made of redwood, and it wasn't long until Jordan became known around town for his iconic board—the first-ever on the East Coast. Weighing more than 100 pounds and reaching more than 12 feet long, the surfboard was the very first to meet the waves of the Atlantic Ocean, and at that pivotal moment, East Coast surfing was born.
Since then, Virginia Beach's reputation for East Coast surf has only grown. As the region's surfing pioneer, the beach town has become the home of the esteemed East Coast Surfing Championships (ECSC), the longest continuously-running surf contest in the country and second-longest in the world. If you're curious about surf culture, the full history of the sport in Virginia Beach, or catching a few waves yourself, click here to learn more.
---
Secret 3: Step into Early American Life, Literally
As Charlotteans, we sometimes forget just how close we live to our country's founding grounds. However, a road trip to Virginia Beach is sure to jog your memory and leave you feeling grateful for the region we call home.
The Thoroughgood House
Step into a true colonial household at the wildly preserved and restored Thoroughgood House. Standing nearly 300 years later and built by notable colony leader Adam Thoroughgood, this home has quite literally stood the test of time.
Having undergone seven years of restorations and exquisitely surrounded by English-style gardens, The Thoroughgood house has been meticulously reinstated to depict the earliest days of American life. The home also hosts fun fall events such as spooky Halloween happenings.
The Historic Cavalier Hotel & Beach Club
Prefer to live and breathe the history of Virginia Beach's shoreline? Book a room at the recently restored and renovated Cavalier Hotel, which has been overlooking the Atlantic Ocean from upon a grassy hill for nearly a century. Over the years, Virginia's most iconic hotel has welcomed 10 U.S. presidents and countless celebrities and distinguished guests. On the National Register of Historic Places, the Cavalier has since been reimagined and reinvented to give guests an experience that marries storied tradition with a warm, modern experience.
Princess Anne County Training School
We're all familiar with the Civil Rights Movement, but many are less familiar with the initial strides towards equality, including the very existence of Princess Anne County Training School. Nearly 30 years prior to the movement, African-American families of what is now Virginia Beach scrambled to raise money towards establishing a school for their children to attend within city limits.
Originally a four-room high school, the Princess Anne County Training School is now a fully-functioning high school and museum honoring its unwavering founders.
---
Whether you're from the area or a lucky first-timer, Virginia Beach is a feasible weekend getaway when you're itching to mix things up or fuel your inner history buff. Less than six hours from Center City, you can explore the historical richness of our region while stumbling upon its eclectic food and drink scene where the roof above your head almost always has a story. Click here to experience the secrets of Virginia Beach for yourself.