How Important Is McCrory's Ethics Blunder?
Somewhat—but not as important as Duke's coal ash cleanup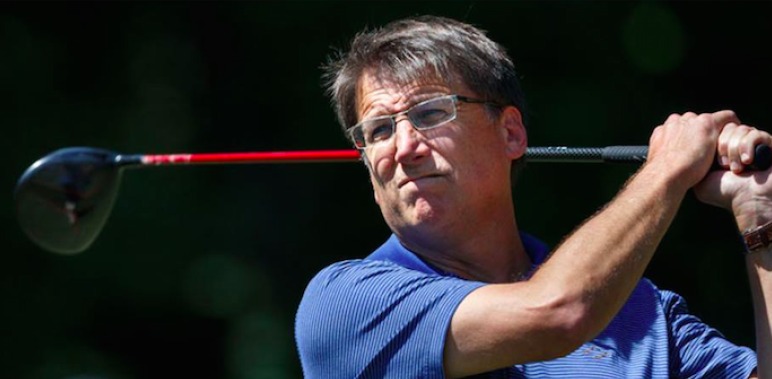 So what are we to make of this potential ethics violation on Gov. McCrory's part, involving his non-disclosure, then disclosure, of Duke Energy stock?
Well, to get this out of the way first: Hell of a job by the N&O's J. Andrew Curliss and Craig Jarvis, who broke the story.
Second, McCrory's aggrieved response—"a blaring, top of the fold account of a story that overstates, misleads and gives a false impression"—is a classic non-denial denial, a back-door admission that yeah, at the very least, he and his lawyers screwed up the disclosure on the ethics forms.
Which is entirely possible, and is probably easier to believe than the alternate explanation—that McCrory sought to conceal his ownership of Duke stock because, in light of the Dan River spill in February, it looked bad. Everyone knows McCrory worked as a Duke executive for the better part of three decades, and no one would deny that his administration is corporation-friendly and environment-hostile. So what difference would ownership of some company stock make?
The real issue here remains not the level of the governor's involvement with Duke but the real effects of the administration's policies on North Carolina's air and water quality, and whether legislation that still hasn't passed the General Assembly will be anything more than a gentle nudge to the country's largest utility.
In a less spectacular but more important story, the Observer's Bruce Henderson lays out the issue:
The N.C. Department of Environment and Natural Resources asked Duke to submit plans by Nov. 15 for excavating ash at the Asheville, Riverbend, Dan River and Sutton plants. Removal would start within two months of receiving state permits.
Those four plants have been identified as high priorities since Duke submitted its own ash disposal plan in March, after a Feb. 2 ash spill into the Dan River …
The Southern Environmental Law Center, which represents 10 groups in litigation over Duke's ash, said DENR still isn't forcing Duke to clean up ash at its 10 other coal plants in the state.
"It is only asking Duke to do what Duke has already said it will do—prepare plans to clean up the four sites Duke has already said it will clean up," senior attorney Frank Holleman said.
DENR Deputy Secretary Donald van der Vaart said the lack of legislation leaves the department asking rather than ordering Duke to remove ash.
"We don't have the authority to get them to dig it up today; no we don't," he said.
That's the state agency in charge of enforcing environmental regulations asking a utility to clean up an amply demonstrated threat to air and water quality. Who holds the power in that relationship, you think?
When the state and legislature gets serious about forcing Duke to move the coal ash to lined landfills, and at its rather than ratepayers' expense, I'll buy officials' assurances that they care about citizens' safety more than Duke's profits. But only then, and regardless of whether the governor's ethical blunder was an honest one.