How to Dine Out in Charlotte During Coronavirus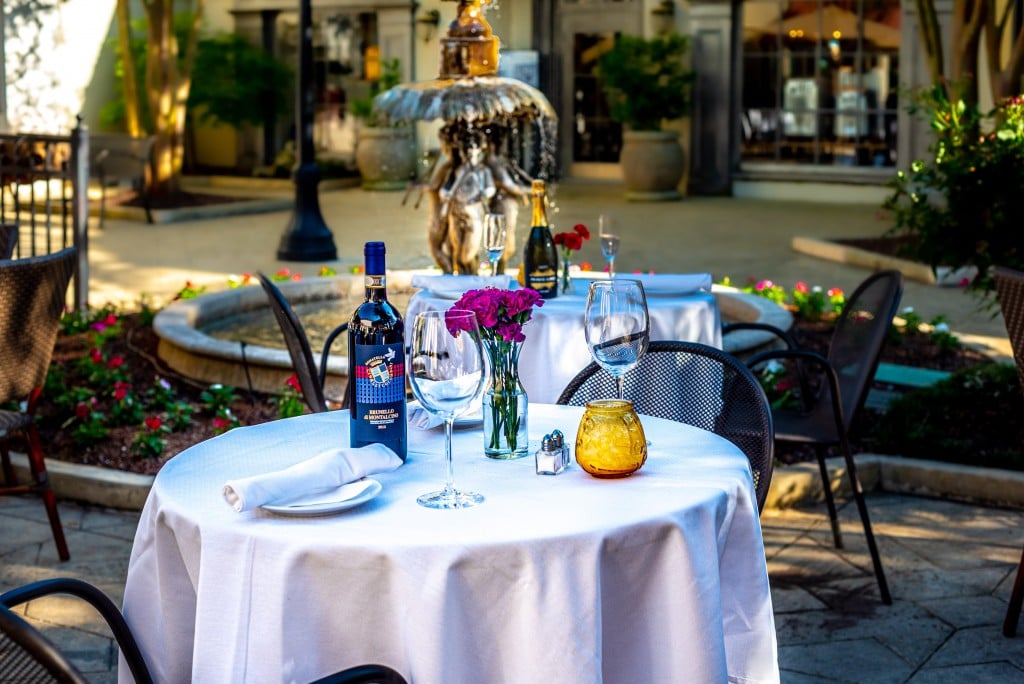 As the Coronavirus pandemic has turned our lives upside-down, many Charlotteans are craving a sense of normalcy. Even more, they want to support their favorite locally-owned businesses so that they aren't another casualty of COVID-19.
Ever-changing regulations make it difficult to keep up with current guidelines as they pertain to dining out, but local restaurants are doing their best to accommodate diners and give them a great experience.
For guidance on dining out right now in Charlotte, the restaurants of Specialty Shops SouthPark—a neighborhood staple since 1979—dish on it all.
Call ahead or make reservations for dine-in
At least through Friday, September 11, restaurants are operating at 50 percent capacity for dine-in, and tables are required to be spaced at least six feet apart (source).
As it goes with less seating, "walk-in wait times can be long," Paco's Tacos & Tequila says.
Reservations are recommended, especially on weekends. Patio seating is coveted during the coronavirus, and the courtyard at Specialty Shops is an absolute oasis. All of the restaurants offer outdoor seating in this setting, but it's not always guaranteed.
"We always try to honor requests to sit on the patio, but it is not always possible," Toscana Ristorante Italiano says.
Calling ahead can help with learning whether or not there is space available on the patio, especially if that's a deal-breaker for you. If nothing else, make sure the restaurant is open. Many are open daily such as BrickTop's and Paco's Tacos, but others may be observing modified hours, such as Renaissance Patisserie (closed Monday and Tuesday).
Look for safety regulations being followed
As part of North Carolina's Phase 2, face coverings are required in public places where social distancing is not possible. All restaurants at Specialty Shops SouthPark are adhering to CDC and state guidelines for restaurant cleaning and protocol, meaning servers wear masks and guests are required to wear them when indoors and not eating.
Taking diner safety a step further, these establishments have hand sanitizer available for guests among other precautions.
"We understand eating in restaurants can feel risky these days," Toscana Ristorante Italiano says, "but we are doing everything we can to make you feel comfortable and stay safe while dining with us."
Order curbside takeout from your favorites
A great option for those who don't want to wear a mask, ordering takeout is easier than ever from local favorites. Plus, you might even find secret deals and limited-time offerings by ordering online.*
Paco's Tacos runs flash specials online on items like beer and non-alcoholic margaritas, for example, and Chef Sylvain of Renaissance Patisserie has implemented a new Renaissance Chez Vous ("Renaissance at Home") program. In addition to the French bistro's regular offerings, the menu also includes constantly-changing offerings of pre-prepared meals and takeaway items such as freshly bottled stews, quiche, or a frozen family meal for four – all of which you can order online.
The takeout food experience from all of the Specialty Shops SouthPark restaurants is upgraded with convenient curbside service. Pick up your fresh, perfectly packaged meal without leaving your car!
*Remember to tip on online orders!
Quick Links: