Is skipping the grocery store enough?
Stay safe and do good with grocery delivery that does more than just get food to your doorstep. Hungry Harvest delivers farm fresh produce and kitchen staples that get you what you need while fighting food waste and hunger.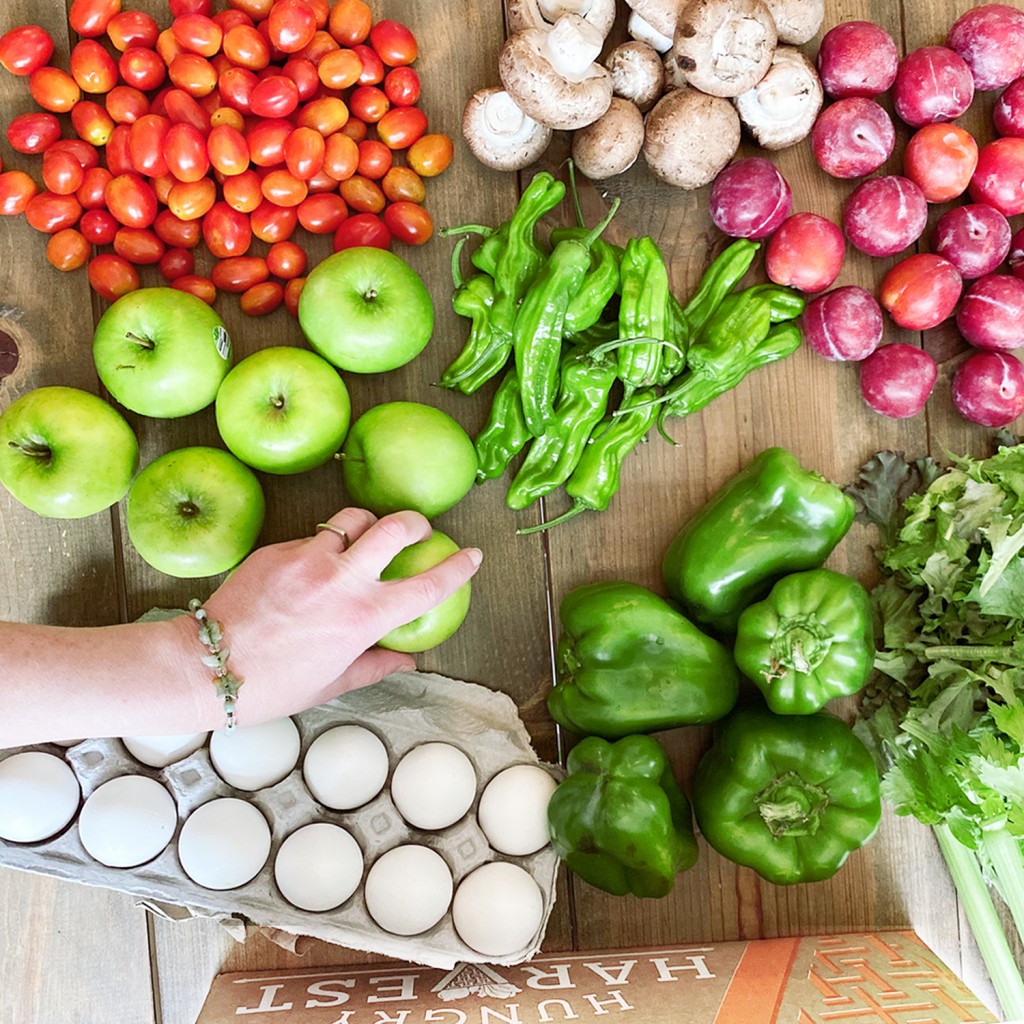 Grocery delivery has been a much-needed comfort at a time when a simple trip to the store means masks, social distancing, and long lines.
But grocery delivery can be more than a comfort. It can also be a force for good in our communities.
With Hungry Harvest, you can skip the store, avoid the crowds, and get farm-fresh produce delivered right to your doorstep starting at just $15.
Not only is it an affordable and convenient way to keep yourself stocked up on healthy foods, it's a great way to make a difference with your grocery dollars.
Customize or get a surprise mix of fruits and veggies!
Whether you're sticking to a shopping list or you like the challenge of a new variety with every delivery, Hungry Harvest has a fit for you.
Choose from three Harvest sizes
Choose from conventional or Organic options
Spark your creativity with a new mix of produce each week
Customize your order for free—mix and match your produce to get the right Harvest for the way you cook
Shop the marketplace for pantry staples
Every year, 1.2 million tons of food goes to waste in North Carolina, while 1 in 6 residents live in food insecurity.
Since coming to Charlotte, together with local customers, Hungry Harvest has rescued over 90,000 pounds of produce from going to waste for being the wrong size, wrong color, wrong shape, or just pure grower surplus.
They pay farmers a fair price for this produce that would go to waste, curate weekly variety boxes of these fruits and veggies in their facility right here in N.C., and make no-contact deliveries directly to Charlotteans' doors with their team of local drivers.
Every delivery saves at least 10 pounds of food from going to waste and supports the work of local aid organizations with produce donations. Since 2014, Hungry Harvest has rescued over 20 million pounds of produce and contributed over 1.3 million pounds to hunger-solving groups.
Order your Harvest online
Hungry Harvest is currently delivering in Charlotte zip codes.
Sign up at hungryharvest.net
Use promo code CLTMAG for 30% off your first Harvest!