ITINERARY: This Weekend Escape to Columbia Is Perfect for Families
It's easy to get to the South Carolina capital from Charlotte. Leaving may be harder.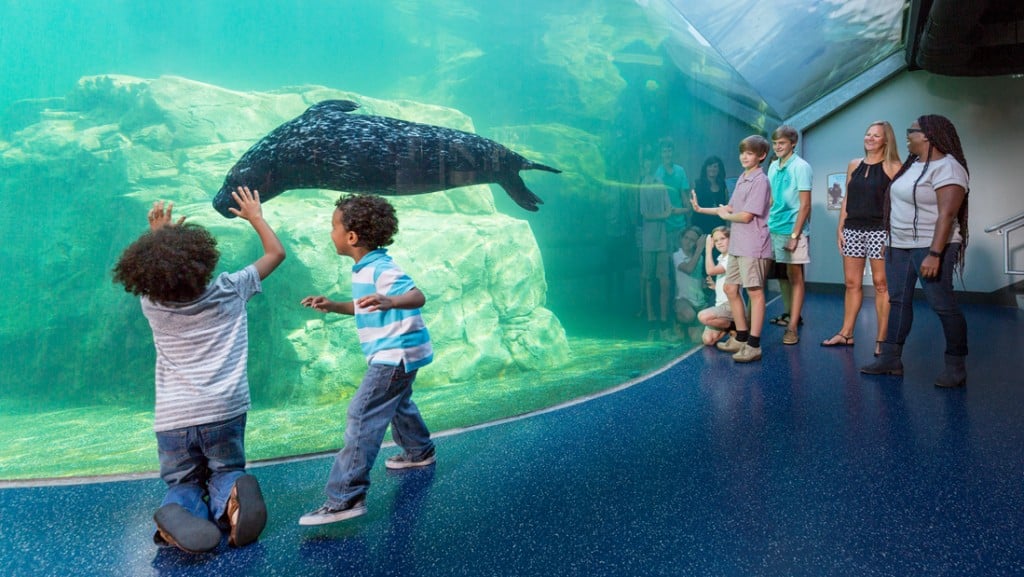 Nestled in the heart of South Carolina, Columbia is close enough for a hassle-free family trip but far enough away to feel totally fresh. This autumn, shake off school and work and escape to this charming capital less than two hours from uptown Charlotte. We've rounded up family-friendly favorites for a relaxing, engaging, and delicious weekend away.
Friday
Once you settle in, fuel up to explore two of the Southeast's premier museums. Stop by local favorite Groucho's in the Five Points district for one of their famous sandwiches (Our recommendation? The Apollo Dipper).
Just inside children's museum EdVenture, it's not hard to spot Eddie, a 10-year-old boy—who's 40 feet tall! Your kids will love climbing up to explore the human brain, heart, and stomach. Visit the busy bee farm and neighborhood market, then check out the rotating exhibits. Sit in the cockpit at the FLIGHT exhibit, and let the kids pilot over Columbia.
Across from EdVenture—you don't even have to move the car—journey back in time at the South Carolina State Museum. Four (!) floors of art, science, history, and technology exhibits guarantee discovery for every member of the family. Pro tip: Don't miss the digital planetarium, 4D interactive theater, and Boeing observatory deck.
Discuss your scientific and historical findings over a hearty, Mexican-inspired meal at Cantina 76 on Main Street (and don't forget to treat yourself to a handcrafted margarita). End the day with a treat from Sweet Cream Co. The shop makes its ice cream by hand with the highest quality ingredients, so you can feel good about the splurge.
Saturday
Get your Saturday off to a sweet start at Cinnamon Roll Deli on Devine Street. The giant rolls are sticky sweet and perfect for sharing, but we won't tell if you want to keep one to yourself.
At Soda City Market, grab some Carolina popcorn, boiled peanuts, and coffee from Indah to snack on while you stroll Main Street. Kids can watch a balloon animal come to life or become and animal themselves with face painting as magicians and musicians perform nearby. Get a head start on holiday shopping with unique local gifts, and don't forget to swing by Mast General Store, where the kids can pick out a toy and you can, too: Peruse breezy outdoor fashion or the latest camping gear.
The Columbia Museum of Art, just off Boyd Plaza in the heart of Soda City, offers gallery scavenger hunts, art explorer backpacks, and a hands-on creative space to keep kids engaged. Give high-energy kids an outlet at Frankie's Fun Park, complete with an arcade, mini golf, and go-carts, or Plex HiWire, a trampoline park with locations in Irmo and Northeast Columbia. Kids—and kids at heart—will love jumping into the foam pits.
Wrap up the evening with a family favorite: pizza. Za's on Devine puts out some of the best pies in town, and New Orleans-style snow cones from Pelican's Snoballs are a colorful way to complete the meal.
Sunday
Start the day with a strong coffee and quick breakfast at smallSUGAR in The Vista district before finding adventure at Riverbanks Zoo. Feed the giraffes, climb on the rock wall, or go on a sky-high vertical safari. The zoo features family-friendly events year-round—keep an eye out for this year's Boo at the Zoo and Lights Before Christmas.
Keep walking on the wild side with a visit to Congaree National Park, South Carolina's only national park. Or canoe, kayak, or picnic at Saluda Shoals along the banks of the Saluda River—the tranquil natural setting will give you the boost you need to return to Charlotte refreshed and rejuvenated.
Please check individual attraction websites for the most up-to-date offerings and safety precautions related to COVID-19.