Justin Harlow Won't Seek Re-Election
Councilman, 30, says he can't pass up 'great business opportunity'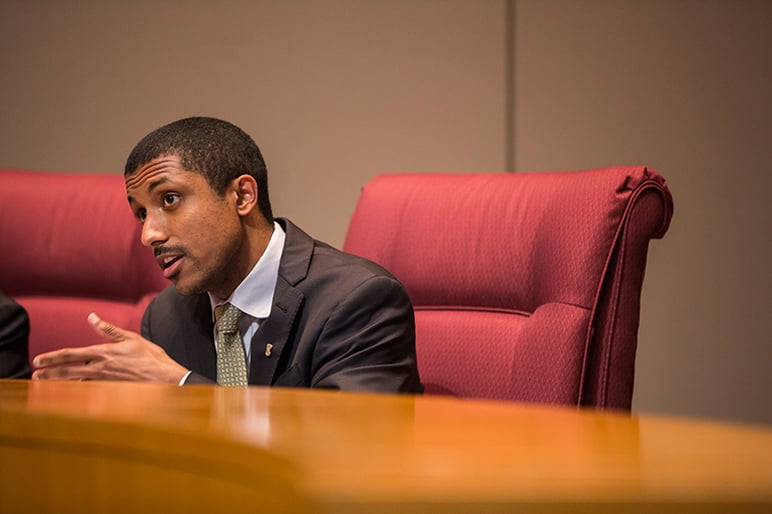 First-term Charlotte City Councilman Justin Harlow, part of a wave of millennials who won seats on the board two years ago, announced Friday that he won't seek re-election.
"I've got a great business opportunity that I've been working on for about 4-6 months now that's gonna set the family up financially for the long haul and at 30 years old I have to take it," Harlow posted to his Facebook page Friday afternoon. "The energy and time required for it will take me away from council. Also with two kids at home now I've got to put in some more time in these early days."
Harlow, a dentist who grew up in Atlanta, is a Democrat and the youngest council member. He represents District 2, which encompasses much of the northern part of the city, including Third and Fourth wards uptown, Wesley Heights, and much of the areas on either side of Interstate 77 north and N.C. 16 to the northwest.
He campaigned on a platform of extending opportunity to low-income and racial minority neighborhoods in his district and throughout Charlotte, and he has put some of his promises into practice on the council. For example, Harlow spearheaded the city's Aging In Place program, a property tax relief fund to help seniors whose bills have risen because of revaluation stay in their homes.
Harlow also was one of five council members who last year voted against accepting the bid for the 2020 Republican National Convention. "This is not a case study. This is not an experiment," he said during the discussion before the vote in July. "This is about people's lives, their safety, and their sense of existence."
Harlow's decision means the 11-member council will have at least three new members after the November elections; longtime District 3 council member LaWana Mayfield has announced she'll run for an at-large seat, and District 4's Greg Phipps will not seek re-election. In his Facebook post Friday, Harlow said he plans to serve out the rest of his term. "More work to be done for now," he wrote. "Term isn't over until December."