Mecklenburg County is Counting on You to Help Stop the Spread of COVID-19
Mecklenburg County has the most coronavirus cases and deaths in the state, disproportionately affecting young adults, Hispanics, and African-Americans. Local and state leaders encourage residents to take care of one another, heed scientific evidence, and practice the three W's.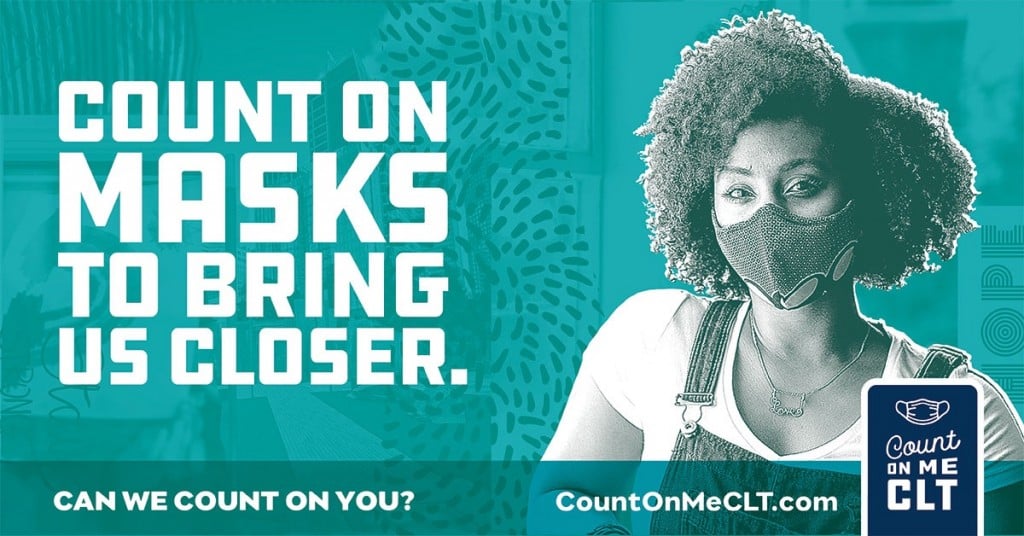 Note: All data in this article reflects the most-recent reported information available July 1, 2020.
Coronavirus is still an urgent threat in Mecklenburg County.
According to the COVID-19 dashboard from the North Carolina Department of Health, Mecklenburg County has the most COVID-19 cases and deaths in the state. It does not have the most cases per 10,000 residents, but compared to similarly-populated Wake County, Mecklenburg has seen double the cases and more than triple the deaths.
These numbers reflect our neighbors, friends, and families.
No matter how "normal" life may seem, our families and our futures can be devastated if we don't stop the spread. We all want our favorite establishments to reopen, and Count On Me CLT focuses on the importance of doing so safely so we can help our neighbors, not hurt them.
Charlotte and Mecklenburg County COVID-19 data tells us that those in our community currently most affected by the virus are either young or minorities:
There are more cases in young adults ages 20-39 than any other age segment.
About three-quarters of reported cases are adults ages 20 to 59 years old.
The Hispanic population accounts for almost one out of two cases.
The African-American population accounts for one out of three deaths.
The reason Hispanic and African-American populations are being disproportionately affected is not due to any genetic predispositions, as Dr. Viviana Martinez-Bianchi explains in the video below.
Can CLT Count on You?
It is important to remember that wearing a mask helps protect the people around you. If you choose not to wear a mask, you are putting other people at risk.
That's what Count On Me CLT boils down to—taking care of each other and keeping our community healthy.
As North Carolina's mask mandate went into effect on June 26, 2020, Count On Me CLT encourages residents to face the facts and take action against spreading the virus. This initiative stemmed from North Carolina's larger Count On Me campaign.
Simple as they are, the three W's—"Wear, Wash, and Wait"—are powerful, proven weapons against a deadly, invisible enemy.
As Mecklenburg County resident, do your part to help stop the spread in your community:
Wear a protective face covering when in public or large groups
Wash your hands or use hand sanitizer frequently

Wash with soap and water for at least 20 seconds

Wait six feet apart
Use social media to share the message

Post a photo with #CountOnMeCLT
As we've seen with select establishments choosing to close after reopening, working towards a common goal of reopening depends on how well we are keeping the safety of others—staff and fellow patrons—in mind. If people are getting sick while shopping and dining out, Charlotte's beloved shops, restaurants, and bars won't be open for much longer.
For more information on COVID-19 as it relates to Mecklenburg County, plus many other health and safety resources, visit CountOnMeCLT.com.